With 2020 coming to an end we are looking ahead to setting new goals and creating new opportunities. So we thought it would be fun to share with you 21 products to help you position your customization business for success in the New Year.
PLUS we are giving you a coupon code for $21 OFF orders $149 or more. Scroll down to get the details.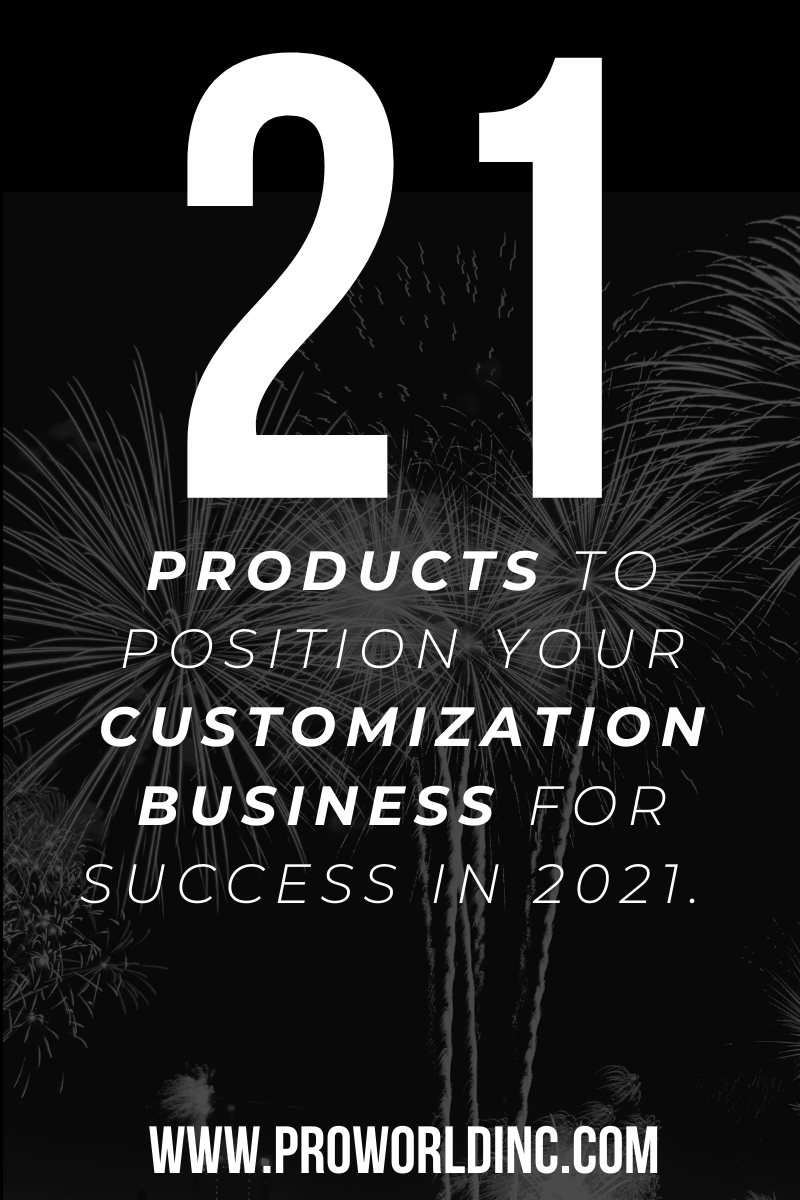 Ready to start stocking up on products? Take $21 OFF NOW.