Would you like to celebrate the 4th of July with some custom products? You still have plenty of time! Scroll down for some inspiration!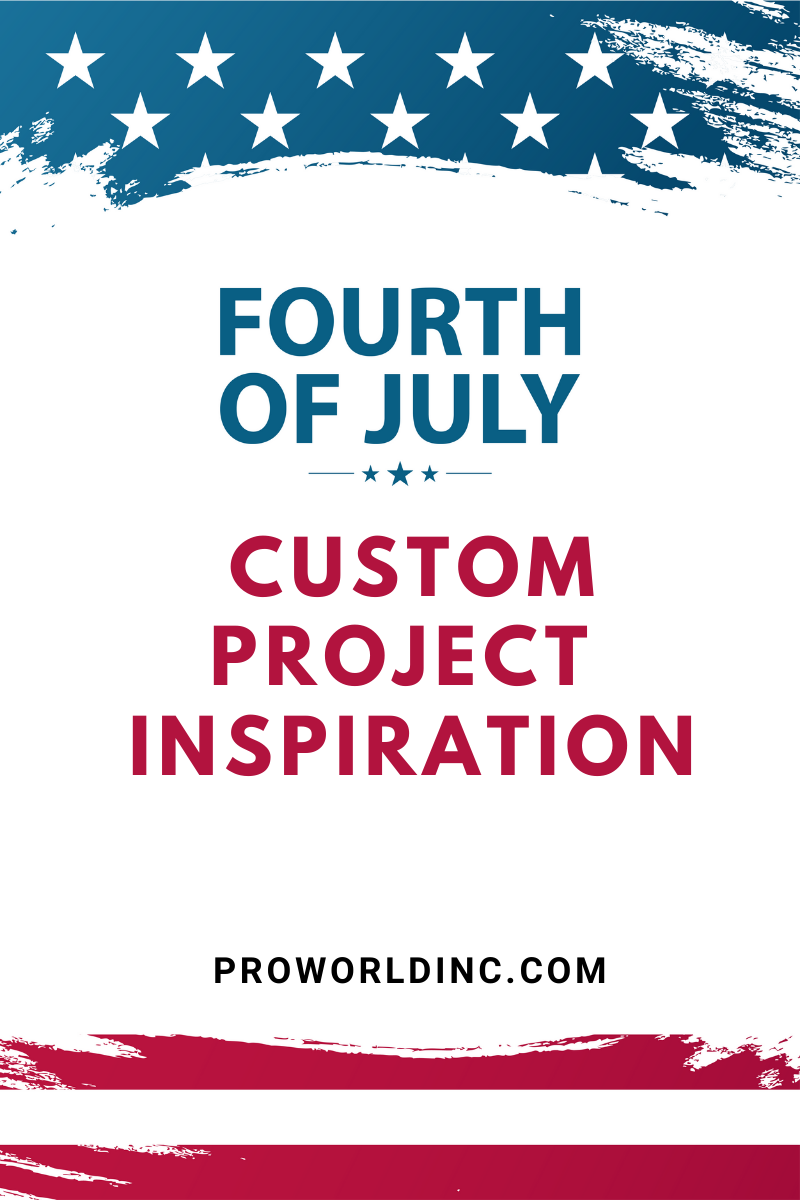 The quickest and easiest way to decorate a blank is by using a Heat Transfer! Here at Pro World, we carry OVER 250 4th of July designs for you to choose from. When working with a Heat Transfer all you need is a heat transfer, a heat press, and a few minutes!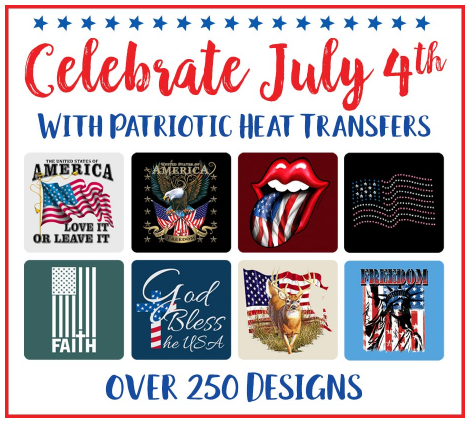 Plus did you know that Heat Transfers can be used for more than just shirts? All you need to do is have a plain pressable surface and think a little outside the box. As you can see below we used our American Flag Heat Transfer to personalize a pair of white shoes. To see how we did it, go here.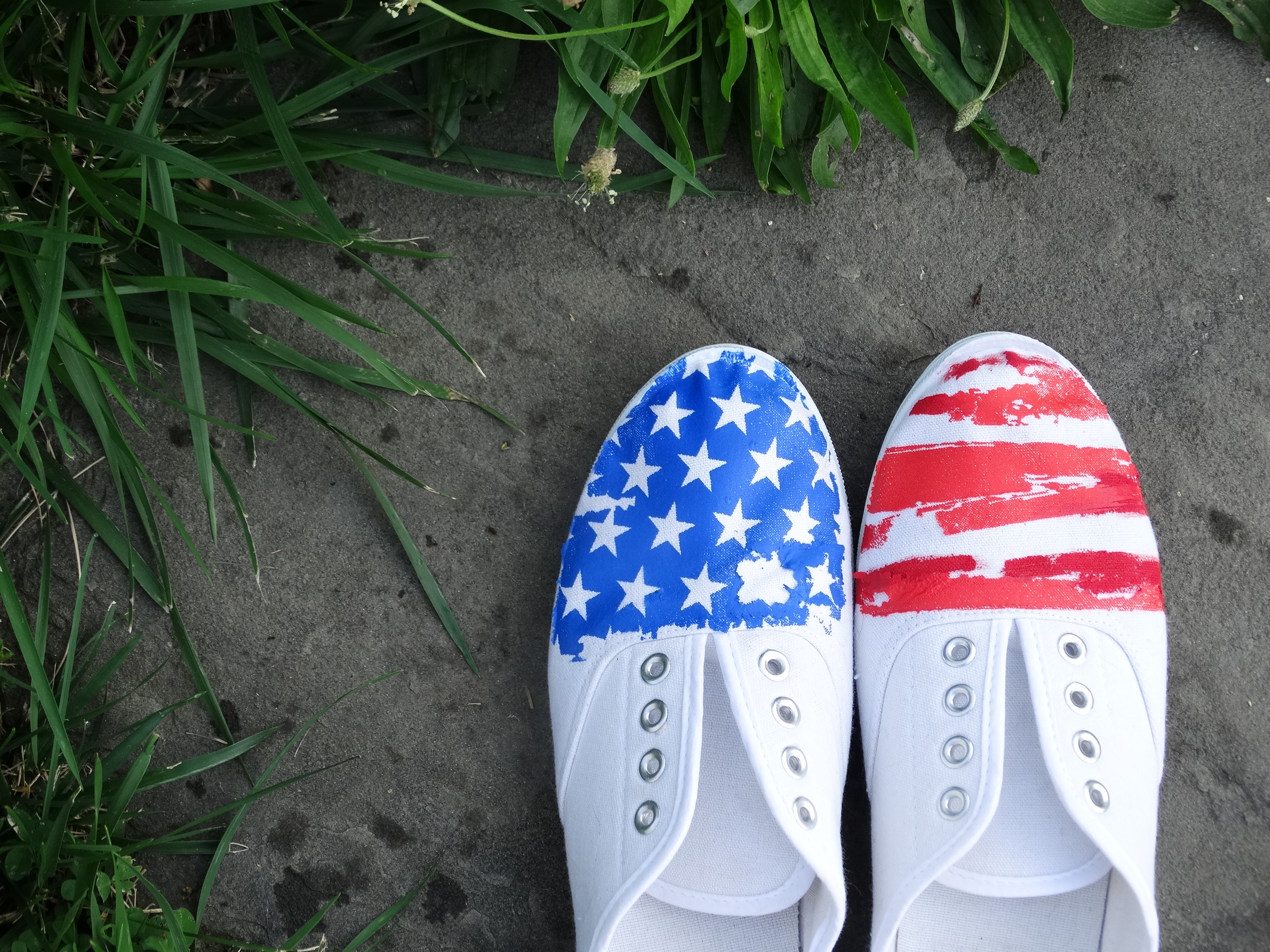 Want to dress up your outfit? Check out our jewelry blanks!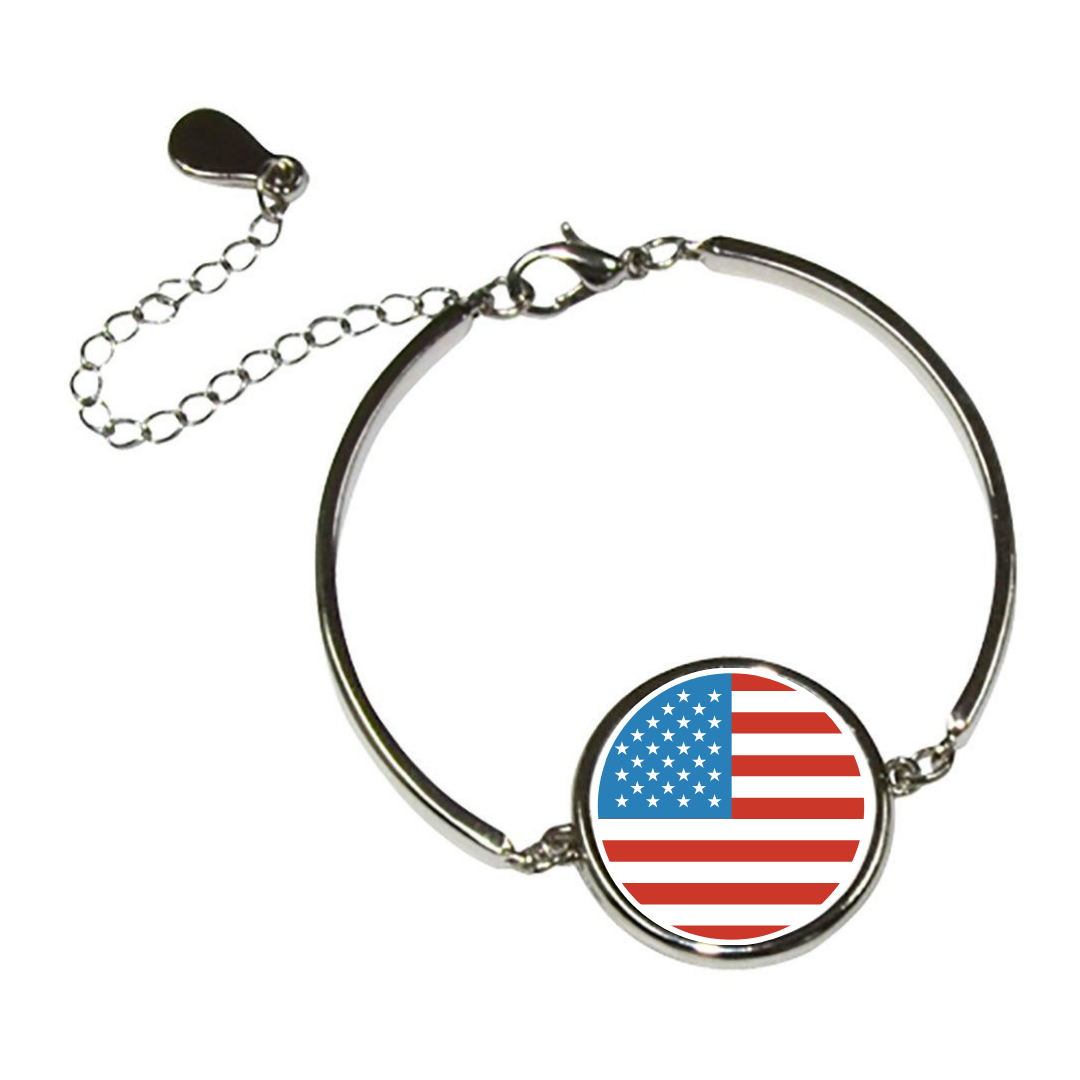 Keep your beverages chilled with a cooler!
Need to decorate the front door? Make a wreath! We made this one with a little bit of HTV and some ribbon!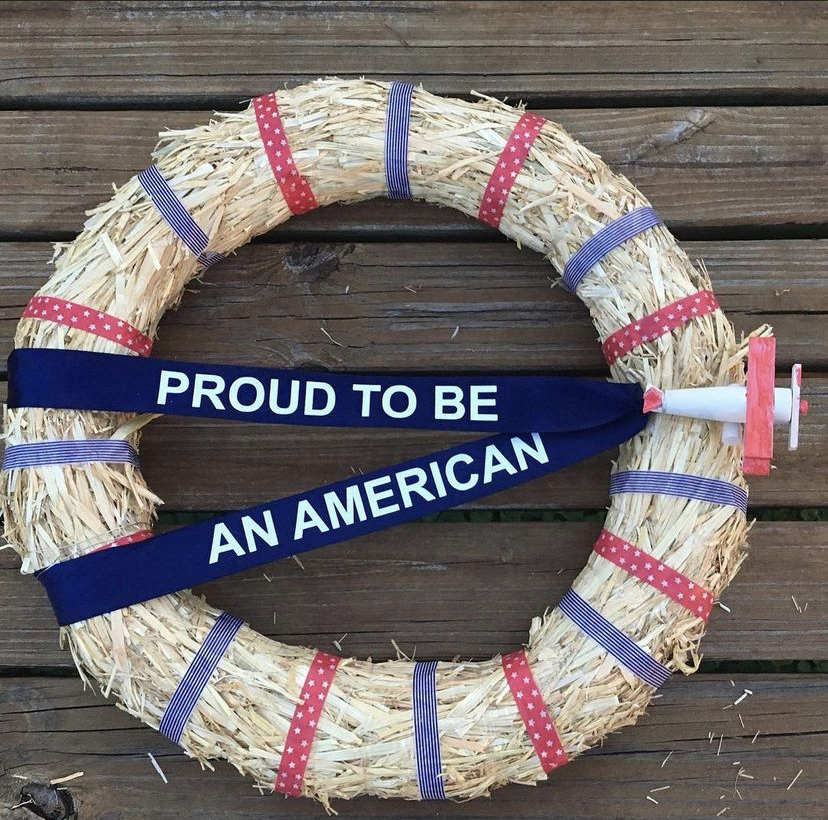 Don't have time to make a full wreath? Customize one of our door hangers!
Dress up your pup with one of our scarf blanks or collars!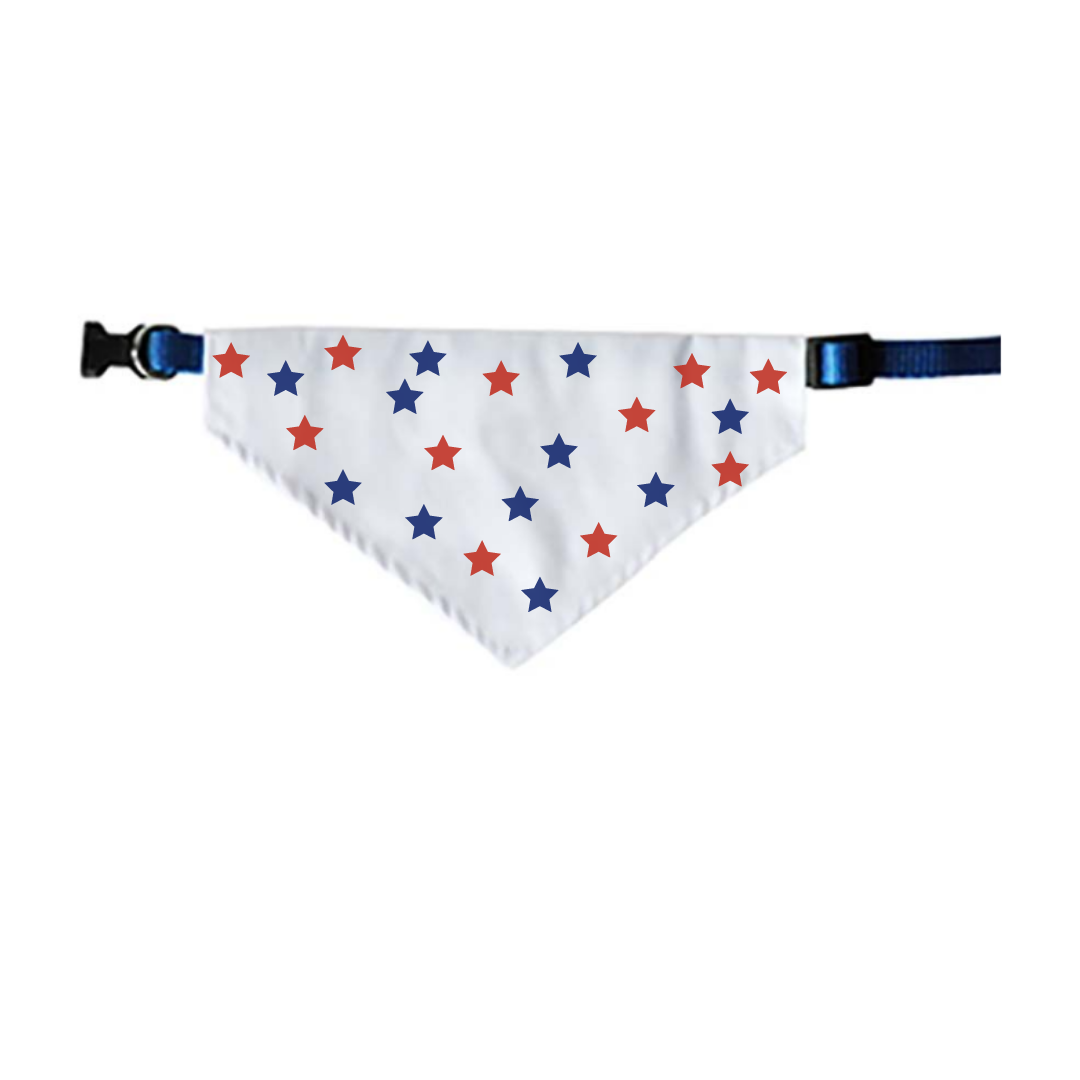 Need a mask for the party? Customize one! 
And of course, you can always use our HTV to design something!