Want to add a unique touch to your next garment? Try our UV  Color Changing Heat Transfer Vinyl When you put it in the sunlight, it will change color right before your eyes.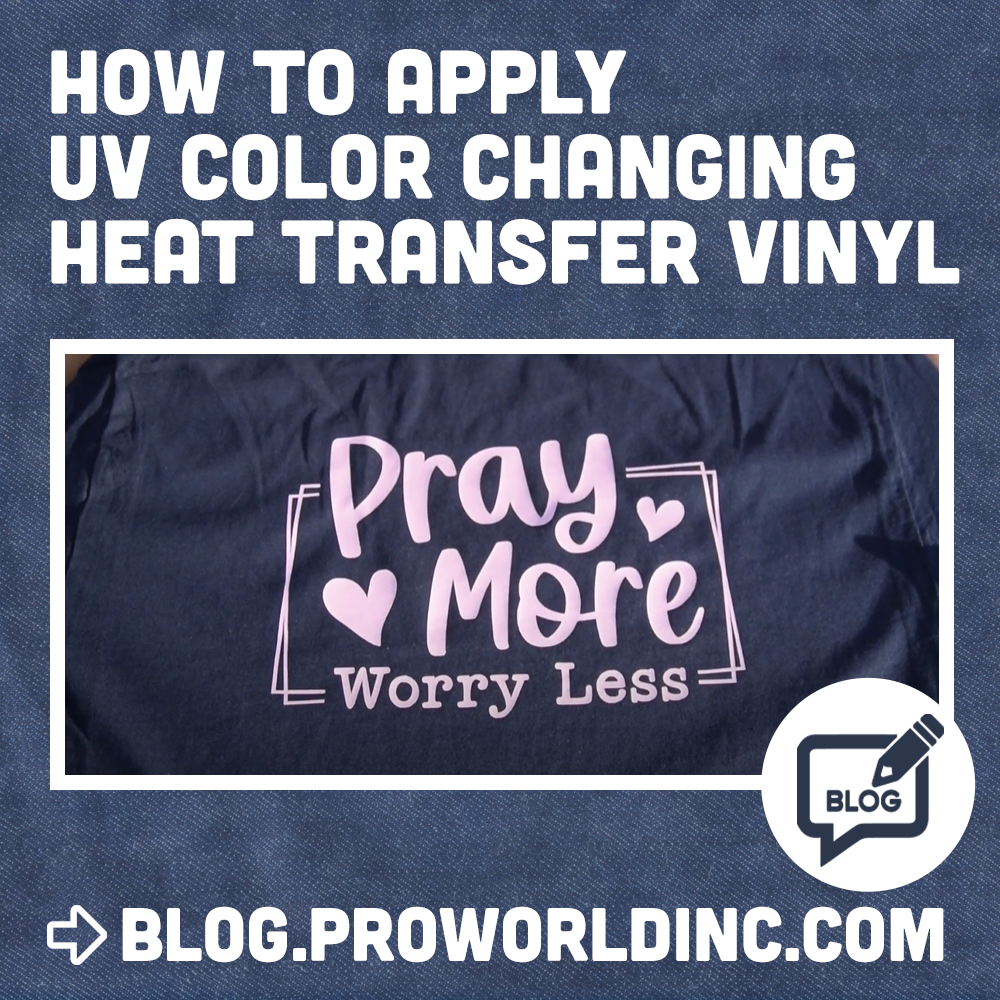 See it in action and how to cut it in this video.
Want to give it a try? Here's what do you need to get started:
Here's what to do:
Preheat your heat press to 320°F/160°C
Design your cut file (don't forget to mirror your image)
Send it to your cutting machine
Weed your design
Place it onto your garment
Press it at 320°F/160°C for 15 seconds at medium pressure
Go out in the sunlight and admire your results
Frequently Asked Questions about UV Color Changing HTV
– How does the HTV change colors? The Color Change PU HTV is UV light-sensitive, activating when exposed to UV light.
– What color does the HTV start as? The Heat Transfer Vinyl is white while indoors and when exposed to sunlight the color will be revealed.
– What can you apply the HTV to? Our Color Changing HTV works on a variety of materials, including cotton blends and some textured synthetic fabrics.
–  How can we share what we made? Tag us on social @proworldinc #proworldinc #pwimaker