If you want to start preparing for Breast Cancer Awareness Month, we've already restocked our shelves with Breast Cancer Awareness Heat Transfers! 
You can grow your business while raising awareness and showing your support by creating a t-shirt, hat, or even totes with the help of a heat transfer.  Scroll down to see how to use them and some of our top sellers!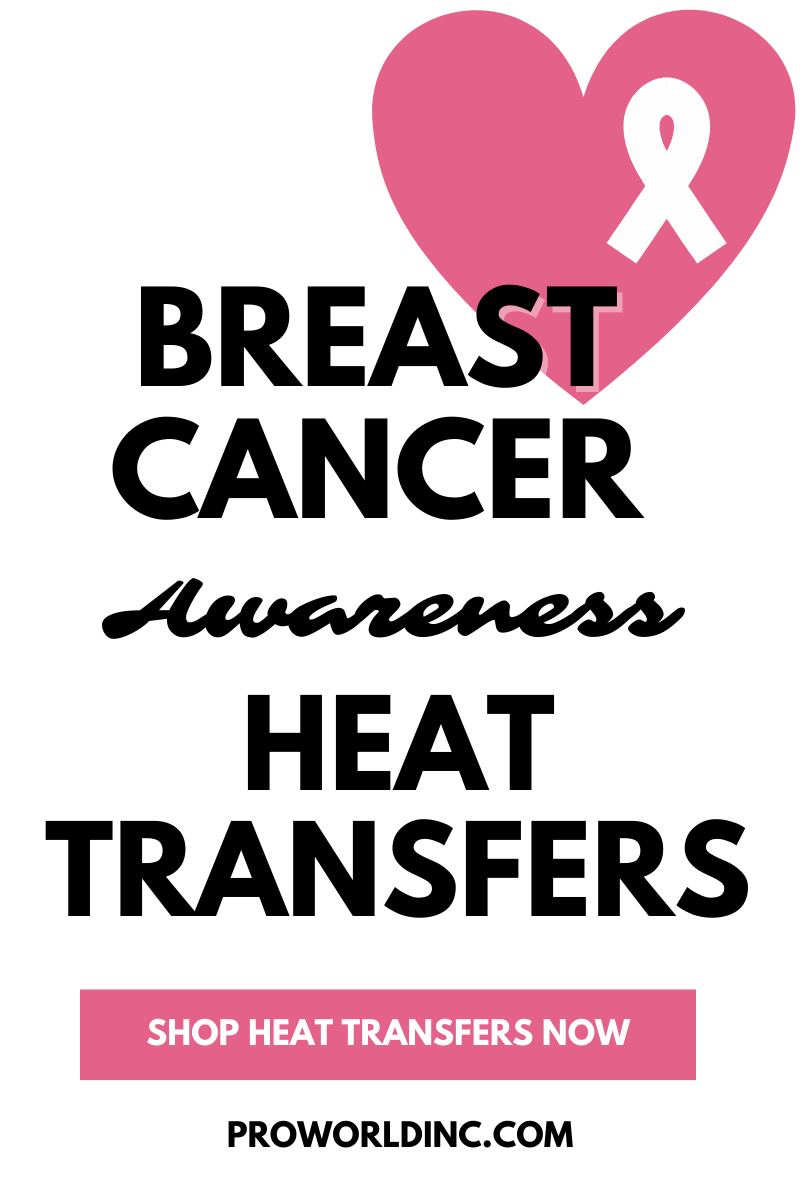 If you never used a Heat Transfer before, they are easy to apply. All you need is the heat transfer, a heat press, and your blank! 
Lay the heat transfer on your garment, press it with your heat press according to the instructions listed online, and peel the backing paper off of your design. Your finished product will be ready to go in about 15 seconds.
We carry about 100 breast cancer heat transfer designs in various media types (screenprint, rhinestones/studs, lace, and glitter).