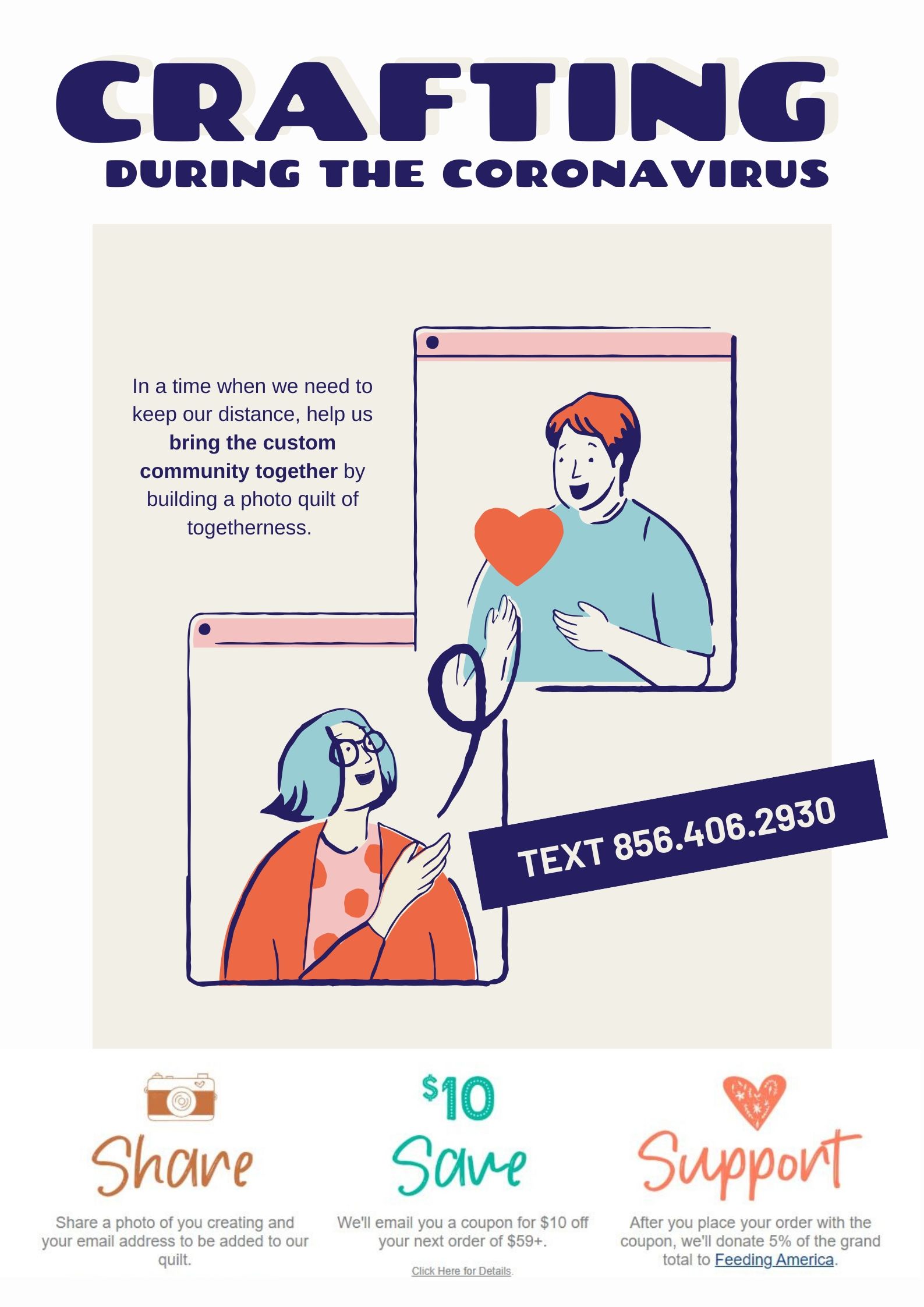 In a time when we need to keep our distance, help us bring the custom community together by building a photo quilt of togetherness. After all, we all share a common thread – a love for creating! 
We started this crafting quilt with the hope of spreading smiles, creativity, and to do some good for others! This is why we are calling it our Share, Save & Support Quilt! If you SHARE a crafting photo with us by texting us at 1-856-406-2930 we will send you a $10 coupon that will let you SAVE $10 off of your next Pro World order of $59 or more, and we will also donate 5% of the sale to SUPPORT feedingamerica.org
So tell show me… what are you making?! Want to see what others are doing? Head to the quilt!