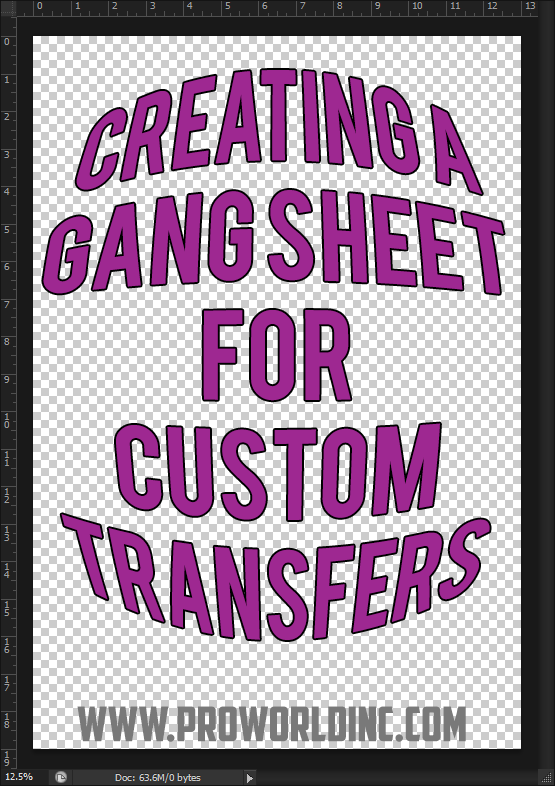 A gang sheet refers to printing multiple designs on the same transfer sheet. We print on 13 x 19″ sheets and we can often print several of the same design, or different designs, on the same sheet for one price. Layouts are priced per sheet and per color, so keep in mind that all designs on the sheet must share the same color scheme.
Creating a gang sheet is the best way to utilize the 13 x 19″ area that we provide for printing custom transfers. Gang sheets are ideal when you have multiple designs (e.g., front and back) or when you have a design that you may need in more than one size.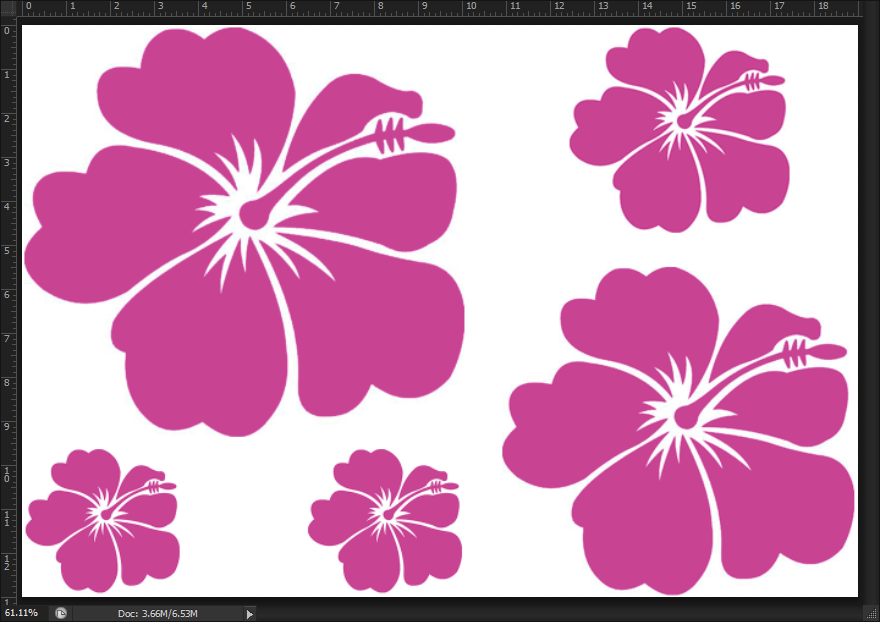 For example, let's say this hibiscus flower is your design. Above is a layout that shows the same design in multiple sizes- which may be useful when you are pressing on adult and youth garments, and maybe you have a front and back for each shirt. Or, let's say you have two different designs – one for the front and one for the back. Below is an idea of what it may look like if we are fitting 2 prints of each design per sheet.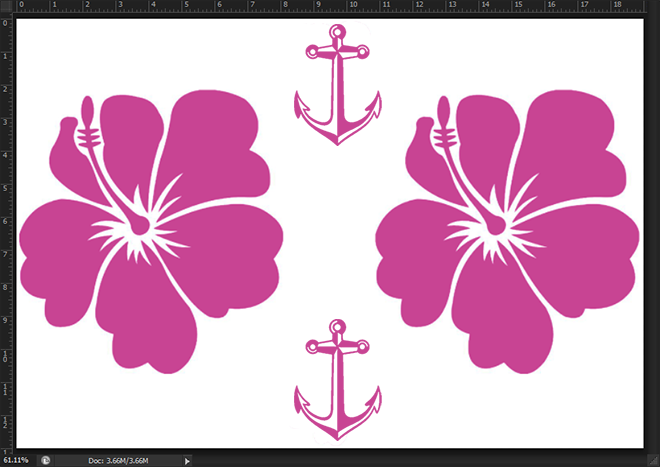 We offer free gang sheets- meaning that when you send us your design, we will create a gang sheet similar to the above examples, with as many prints per sheet that can fit. If you have one design that you need in multiple sizes, be sure to mention that in the notes/comment section when filling out the quote form, and let us know how many prints of each size will be needed. If you have two different designs that you'd like ganged, be sure to submit separate quotes, and mention that you'd like them combined.
However, if you are able to create your own gang sheet in a program like Adobe Illustrator or Photoshop, you can get the most bang for your buck by being able to determine what is on each sheet. When creating a gang sheet, there is no limit on how close the images can be to each other. However, keep in mind that you will have to cut them apart- so you will want to leave yourself enough room to get in there with scissors. You can rotate your designs any way you'd like to make them fit best, they don't have to be in any particular direction.
If you will be sending us a file of a layout/gang sheet that you created, be sure to input your design size as "13×19" when filling out the quote form, and your transfer quantity as the number of sheets you need printed.
For further help on creating a gang sheet, check out help videos here!