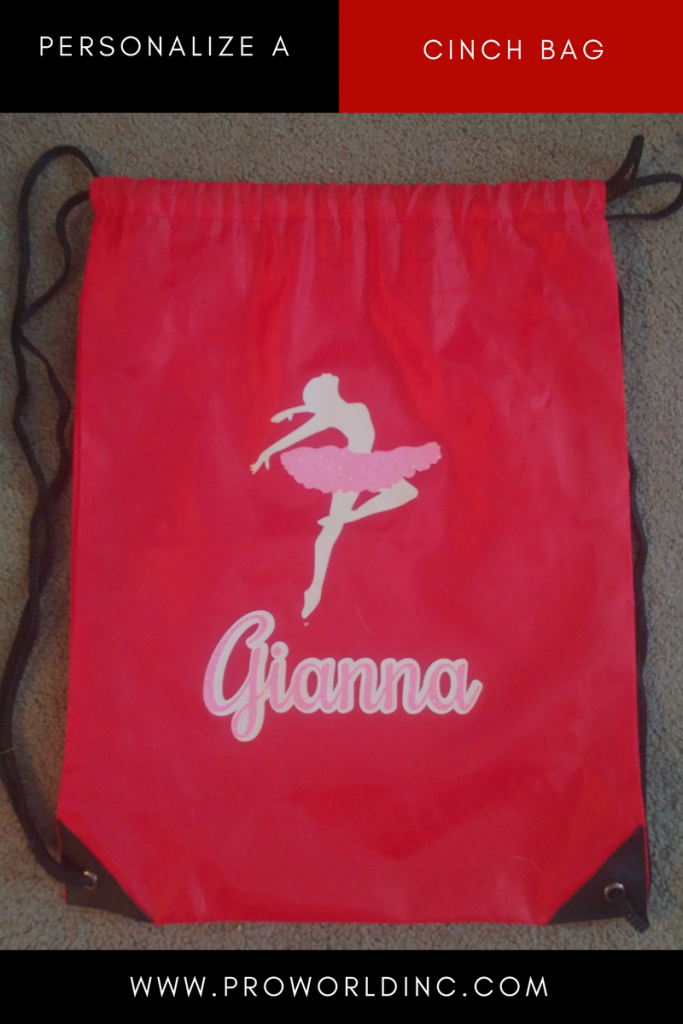 Cinch sacks are a great way to show off your favorite team, school, or athlete, while keeping your belongings safe and together. They also make great fundraisers for club teams, troupes, and schools. Today we're going to walk you through creating these cute and easy to make, practical bags. For more information on making these bags, check out our Facebook Live post,
To make your own cinch bags you'll need:
-Design software
-Cutting machine
–Siser Easyweed Extra vinyl (designed for nylons)
-Weeding tool
–Heat press
-Pressing Pillow
-Non-stick sheet
-Cinch sack
Before you begin creating your design, be sure your heat press is set to 302 degrees for 10 seconds for Siser Easyweed Extra.
Using your software, create or upload the design you want to use and be sure to mirror it before cutting.
Once it is cut, weed your design.
Place your pressing pillow inside the cinch bag to allow the press to reach the area you want your design on without extra material getting in the way.
Place your design where you want it on the bag, making sure the pressing pillow is in the correct spot, and then lay it on your heat press.
Place your non-stick sheet on top of the design.
Press your design.
Lift the top of your press and remove your non-stick sheet.
Peel your design hot.
Remove the pillow.
Admire your new bag!
You can also layer the vinyl for a multi-color, dimensional look. To Do That:
Use Siser Easyweed Extra as the main design and press it onto your bag.
To layer, use a different type of vinyl (standard Siser Easyweed, glitter, etc.).
Design.
Mirror.
Cut.
Weed your design.
Place it on top of the already pressed Easayweed Extra.
Make sure the pressing pillow is still in place.
Lay the non-stick sheet on top.
Press for the appropriate amount of time (305 degrees for 10-15 seconds for standard, 320 degrees for 10-15 seconds for glitter).
Once it's done, remove the non-stick sheet.
Peel hot.
Enjoy your bag.
For more information on heat settings and times, visit our website, https://www.proworldinc.com/. Share the bags you've made with us in the comments!