Can you believe that it's already June? I'm pretty excited that May has passed us by… it was extra rainy this year in NJ.  I'm hoping that June will bring clear skies and sunshine, because my favorite way to end the week is in the backyard BBQing with a cold drink! So with Father's Day around the corner, I thought we'd share a simple gift idea that Dad can enjoy on those warm summer nights!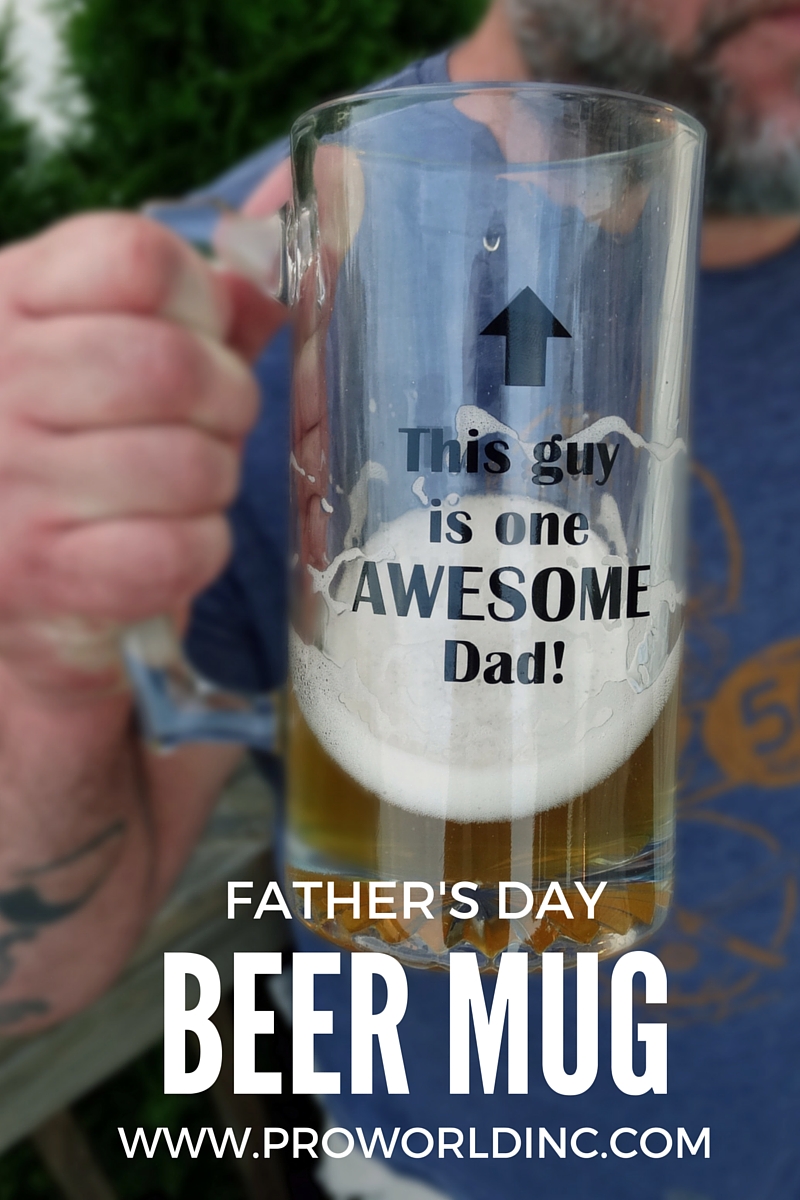 You Need:
Beer Mug
Rubbing Alcohol & a cotton ball
Since the Dad that is receiving this mug is pretty awesome, it only made sense to use "This guy is one awesome Dad" as our design, but you could write anything! For the Star Wars loving Dad you could use "Yoda best father" or if Dad is a bit smelly maybe World's Best Farter Father", you could even trace a handwritten note from one of the kids like we did on the Mother's Day planter. The sky is the limit!
Once you figure out what you want as your design, you need to cut it!  So load your FDC vinyl, check your settings, image size and click cut!
As your vinyl cuts, grab your rubbing alcohol and a cotton ball and clean the area that the vinyl will be placed. This will remove any residue or debris to help the vinyl get a good seal.
Now that your mug is all clean remove the vinyl, weed it, lay the transfer tape and apply.
Put it in a gift bag because you are done!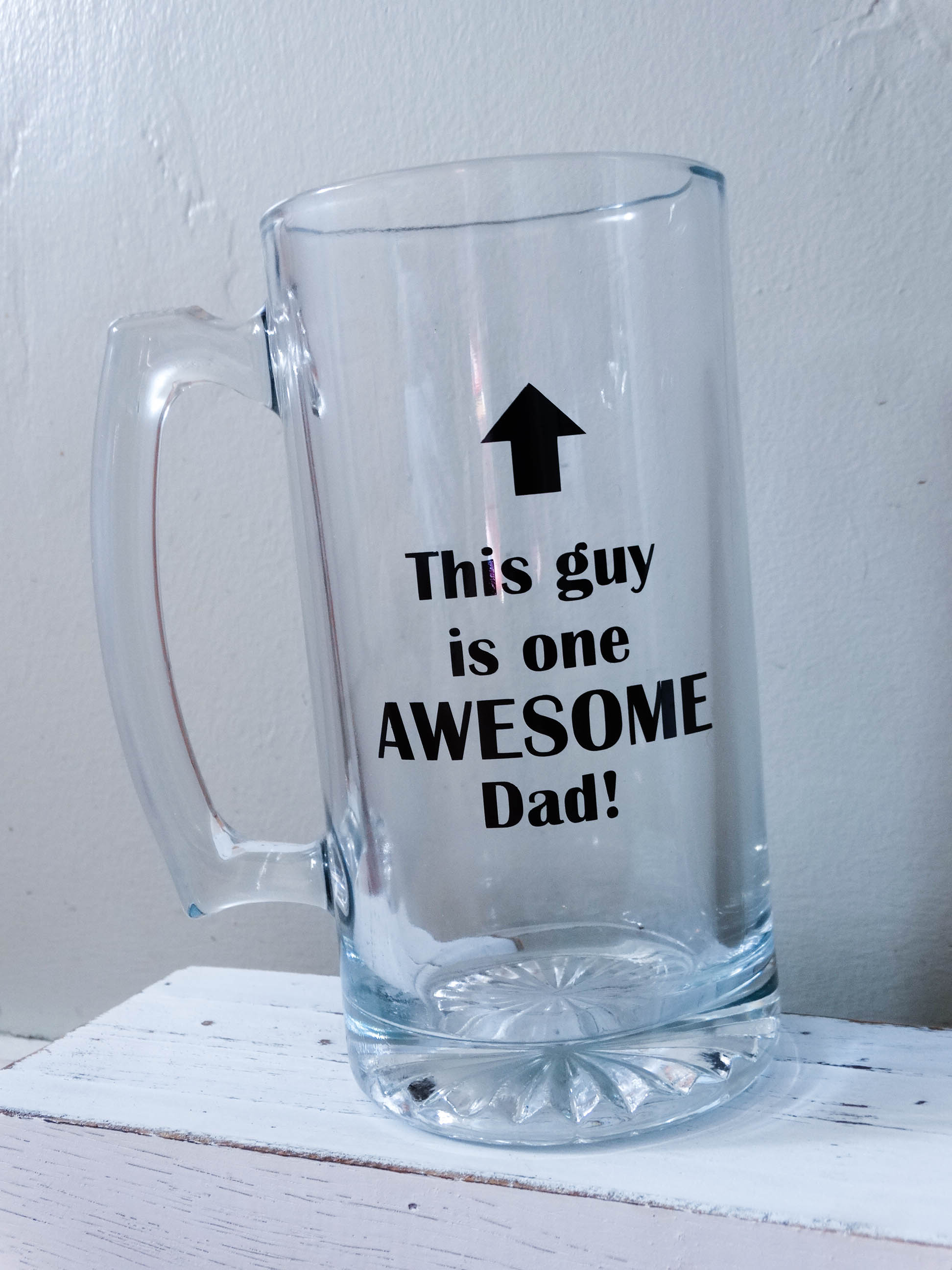 We'd love to see what you are making Dad for Father's Day! Tag us on twitter, facebook or instagram at @proworldinc or by using the #proworldinc