Did you just get a heat press? Congratulations! Your heat press is sure to become one of your most-used tools! To help you on your pressing journey we've compiled a list of our top FAQ videos to help answer any questions that you may have as you get started.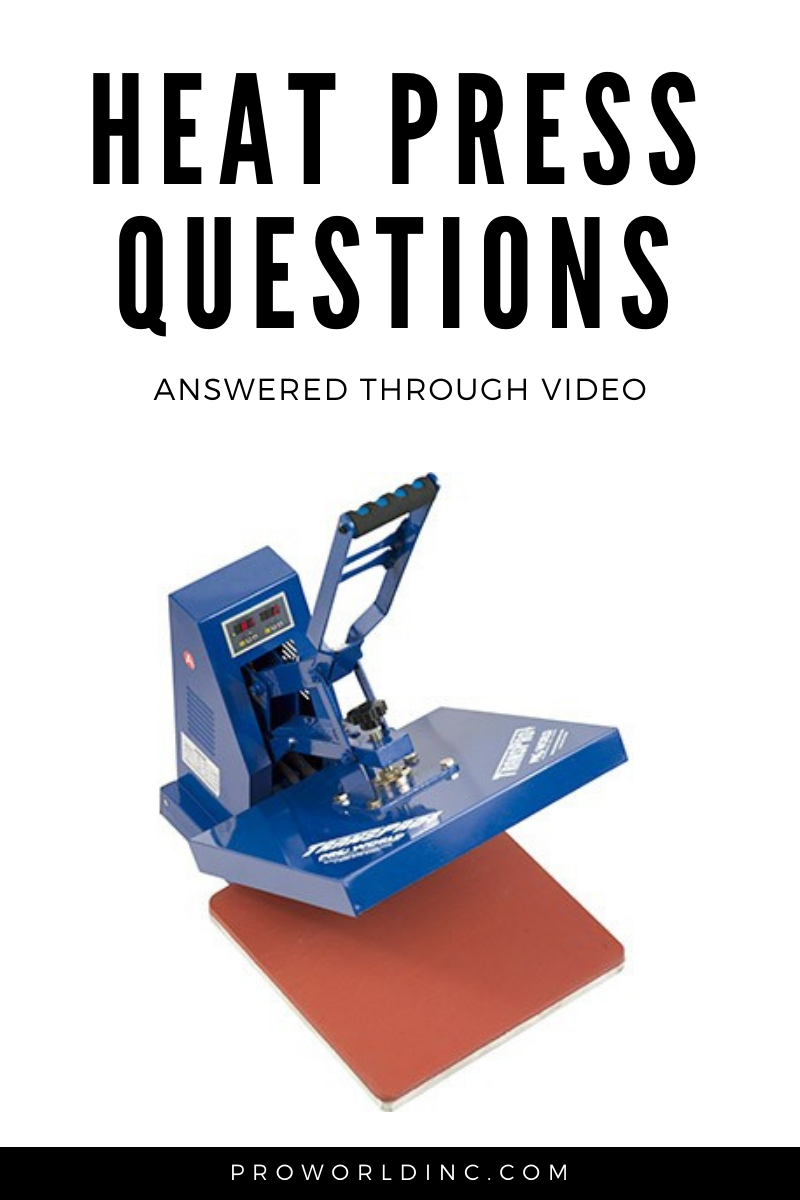 How to adjust your heat press pressure.

Cleaning a heat press.
How to use a pressing pillow with your heat press
How to press on stretchy material.
How to press an oversized heat transfer.
How to thread a heat press.
See why people love the TransPro Plus Heat Press.
Have more questions? Check out our Heat Press FAQ!