Here at Pro World we are consistently striving to provide you the best value and hottest products on the market. Which is why we are excited to announce a bunch of new hot and pressing products that we think you are going to love!
Below you will find new heat presses and a sublimation oven! Read all about the new products below!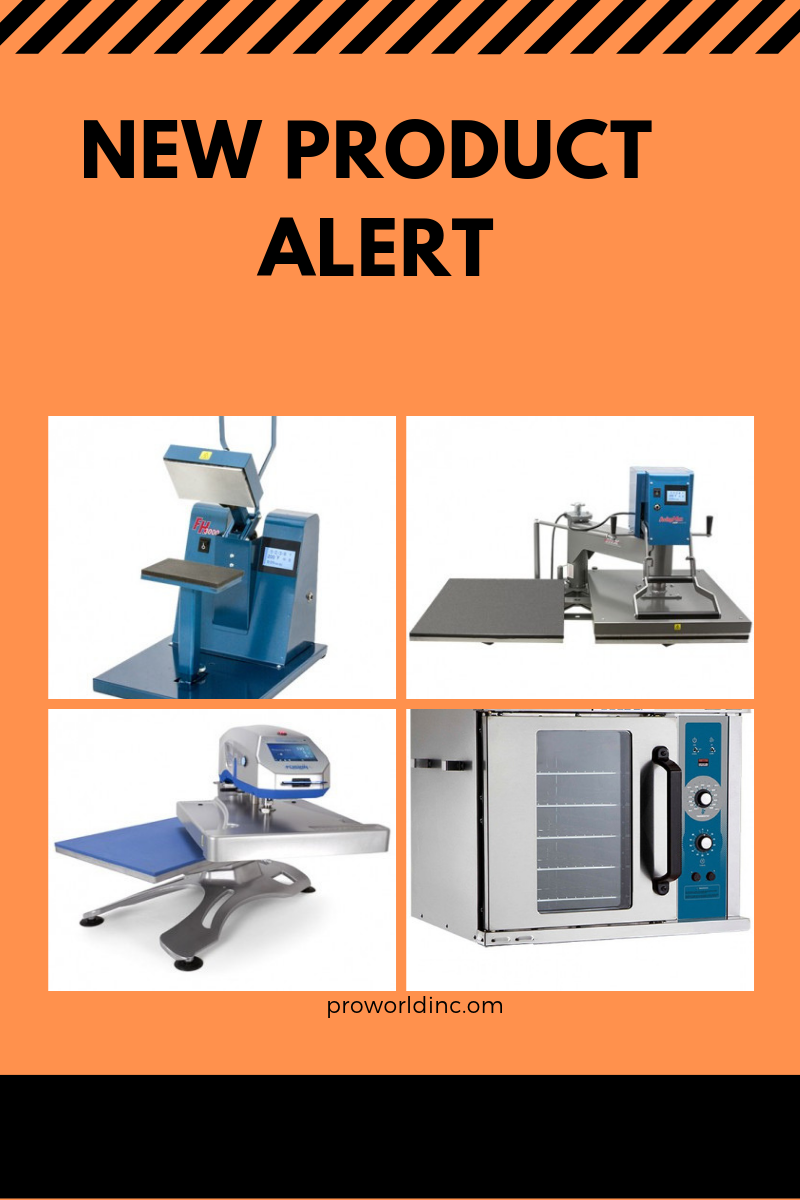 Hotronix Cap Platen Bundle – This bundle makes heat printing on hats super easy.  Whether its oversized hat or visors for your favorite team, umbrellas, socks or more this platen bundle is what you need to get the job done!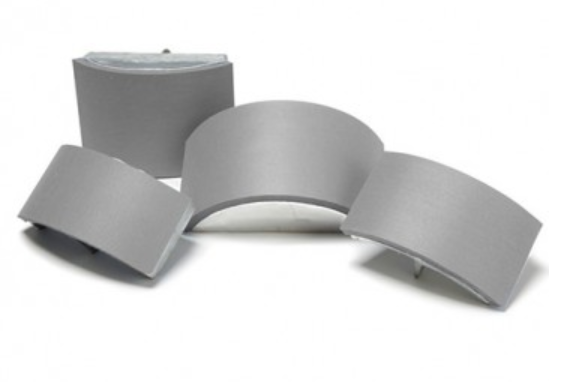 HEAT PRESSES:
Hix 3.75×6 flathead small format heat press—Do you want the ability to create transfers onto shirt pockets, sleeves, cuffs, collars, bags, aprons, name badges, tiles, gloves, and small application jobs? This heat press can be purchased with the flat attachment or cube attachment.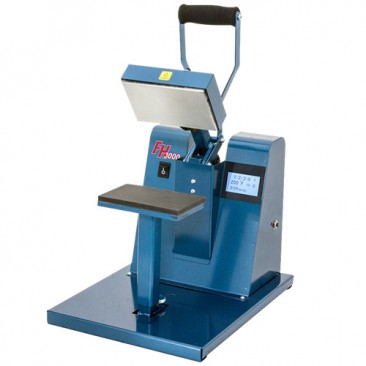 Hix Dual Swingman-–This machine does twice the work with half the space.  One operator can press a job and set another in place which will help to cut down on downtime and help keep up with demand.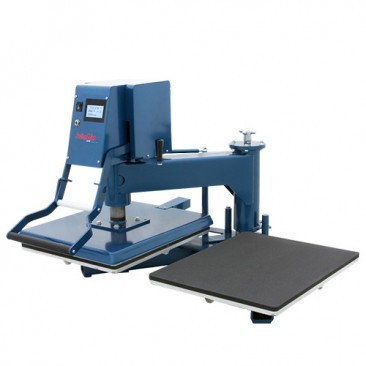 hx dual swingman 20×25—this top of the line machine can handle just about anything.  For mass production at a high quality, this is the machine for you!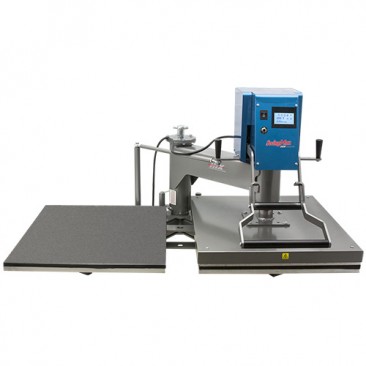 If you have a high-volume shop, this heat press is the most advance press on the market.
Air compressor – This air compressor works with all of our air powered heat presses.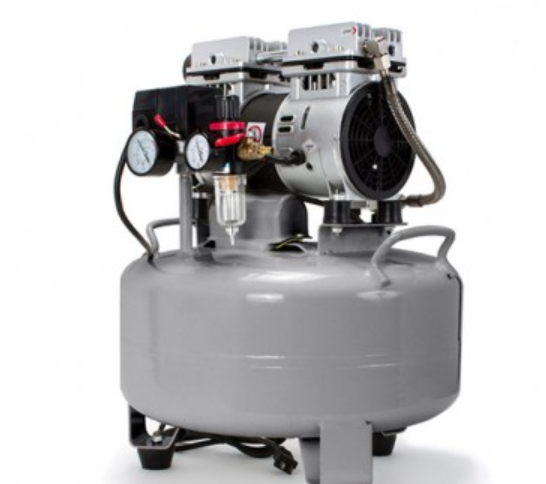 SUBLIMATION OVEN
Sublipro countertop oven
Ready to print all of your standard mugs, travel mugs, shot glasses and pint glasses?  The sublipro countertop oven is the perfect oven to do it with!