Whether you are just getting started in your business or are a hobbyist, a TransPro Heat Press is a great item to have. It is our most popular brand and comes in a variety of sizes. And if you go with the TransPro Basic Starter Package, you not only get more bang for your buck, but it also makes for a fantastic gift.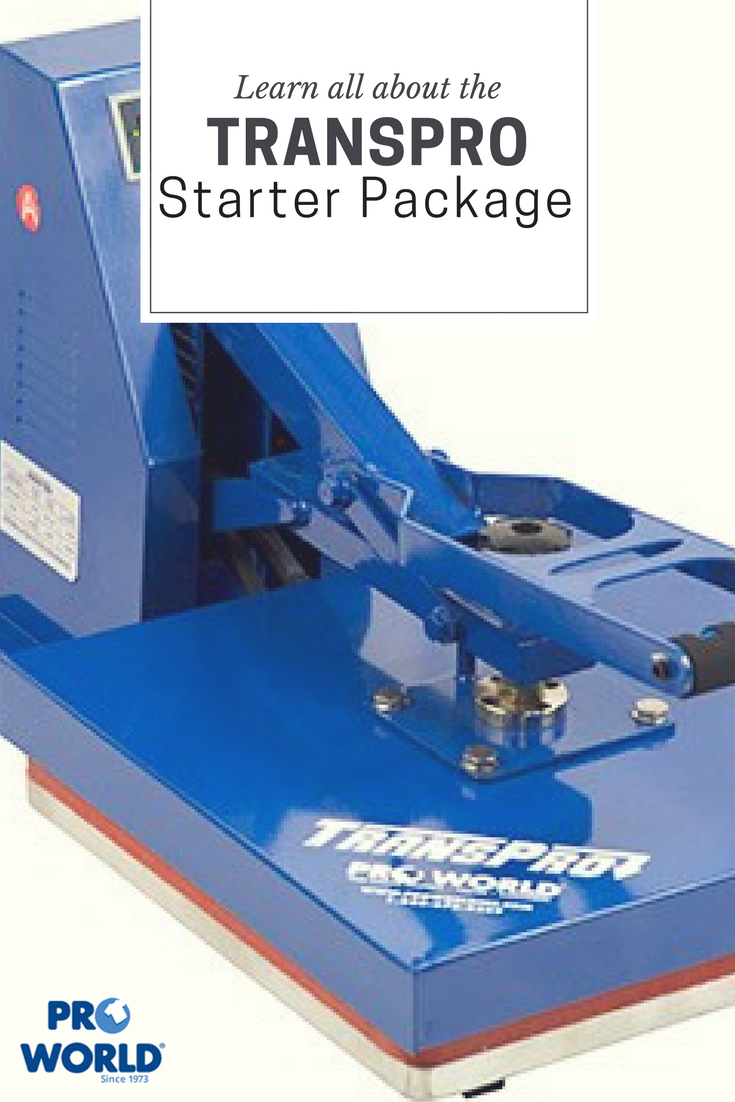 The starter package includes:
-The Trans Pro 15×15 Heat press which is ideal for heat applying transfers to t-shirts, jackets, mouse pads, tile, and more. It is heavy duty and equipped with an automatic digital timer. This model is our most popular heat press and comes with our industry standard Pro World warranty. There is an upgrade option available for this package- you can choose the 16×20 Trans Pro heat press for the same great capabilities, just with a larger heat platen.
-$50 off a future order to help you get started. You will receive a coupon in this amount following your purchase of the starter package.
-20 Sheets of 8.5×11 Jetpro Soft Stretch inkjet paper which produces soft, vibrant, and wash-durable transfers for white and light colored fabrics.
-10 sheets of 8.5×11 3G Opaque Paper Darks inkjet paper which produces vibrant and wash-durable transfers for dark colored fabrics.
-A Tee Square to perfectly align your graphics.
-A non-stick sheet to prevent transfers from bleeding through onto the pack of the garment.
This is a great package that will help you get started, while keeping the cost down. It is also the perfect addition to your wish list! For more information on the starter kit, visit our website.