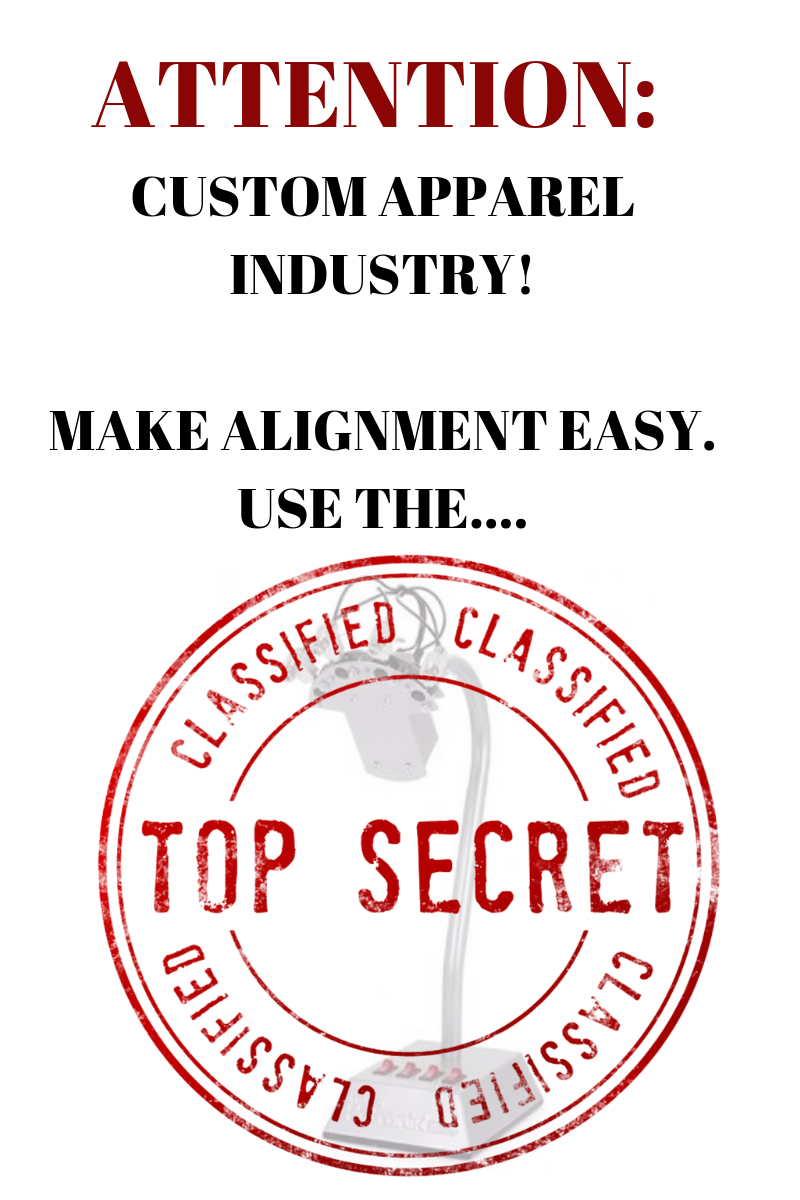 When running your own custom business it is important to work fast, while working smart. After all time is money but mistakes… well mistakes can be costly. Today we would like to show you a custom business owners secret weapon, the Hotronix Laser Alignment. 
The Portable Heat Press Laser Alignment System allows you to accurately and efficiently position and align graphics before pressing, allowing you to speed up printing and also reduce costly alignment errors.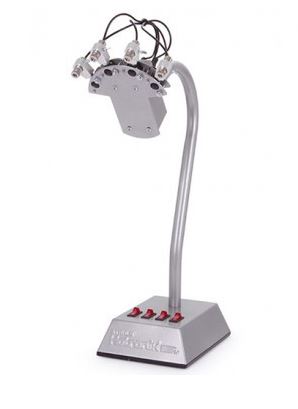 Here's how it works: Four laser lights can be adjusted independently, as well as turned on, off, and rotated. You then place your garment underneath and it will guide you as to where your design should be placed.
The fine print: The Hotronix Laser Alignment requires a stable surface and 18 inches of table space. It can be used with any brand or model of heat press and can be adjusted and centered for any size platen, even specialty ones. It also comes with the Laser Alignment Wizard (LAW). Which is a heavy-duty, spiral-bound template board that helps position the lasers for consistent placement of transfers. The template includes five popular layout spots along with rulers for custom placement.
Here's how it works: