With the start of the new year just around the corner, now is the perfect time to get yourself set up for a productive 2017. Have you brainstormed your personal and professional goals yet? Are you hoping to start or expand a business? When you think about the coming year- what does it look like? Take some time to think about these questions and then take some time to make today's project.
We thought it would be fun to create an inspirational notebook to have a reminder of what we are working towards throughout the year. 
Here's how we took a plain notebook and turned it into something motivating!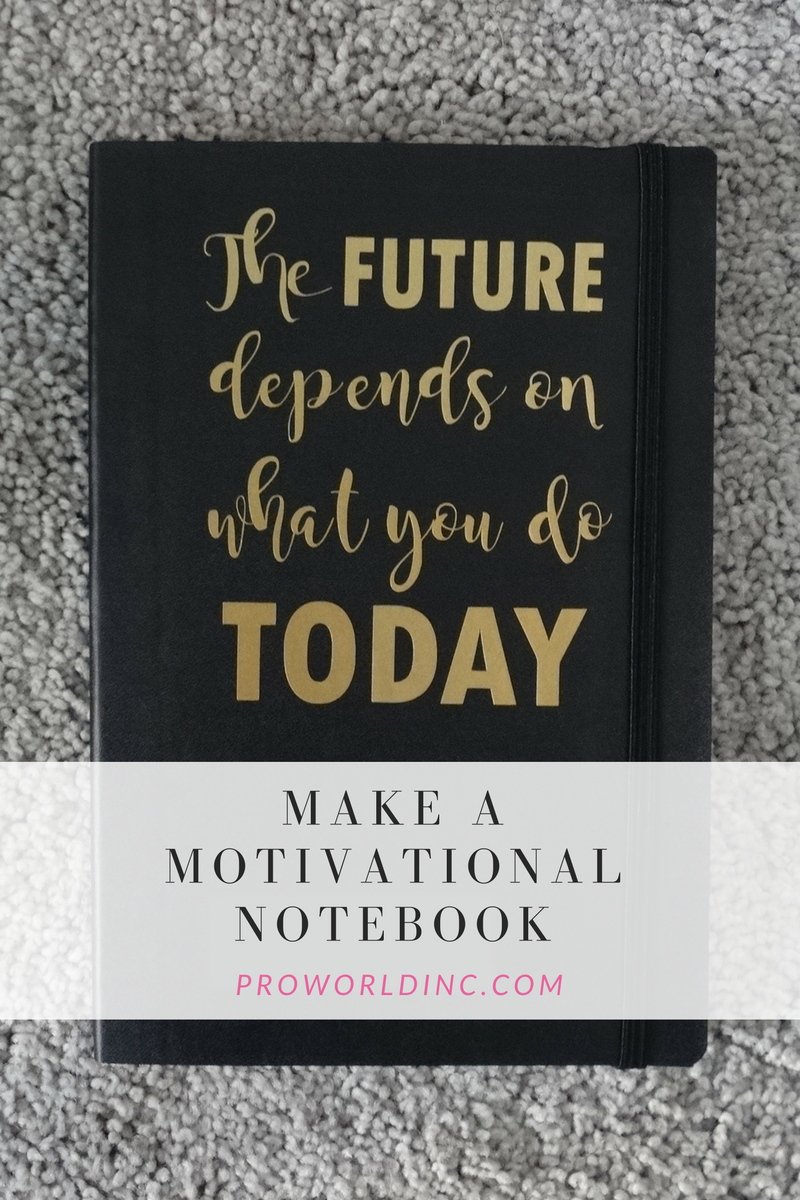 You Need
Creating your own motivational notebook is easy! Take a plain notebook and design your quote using your favorite font.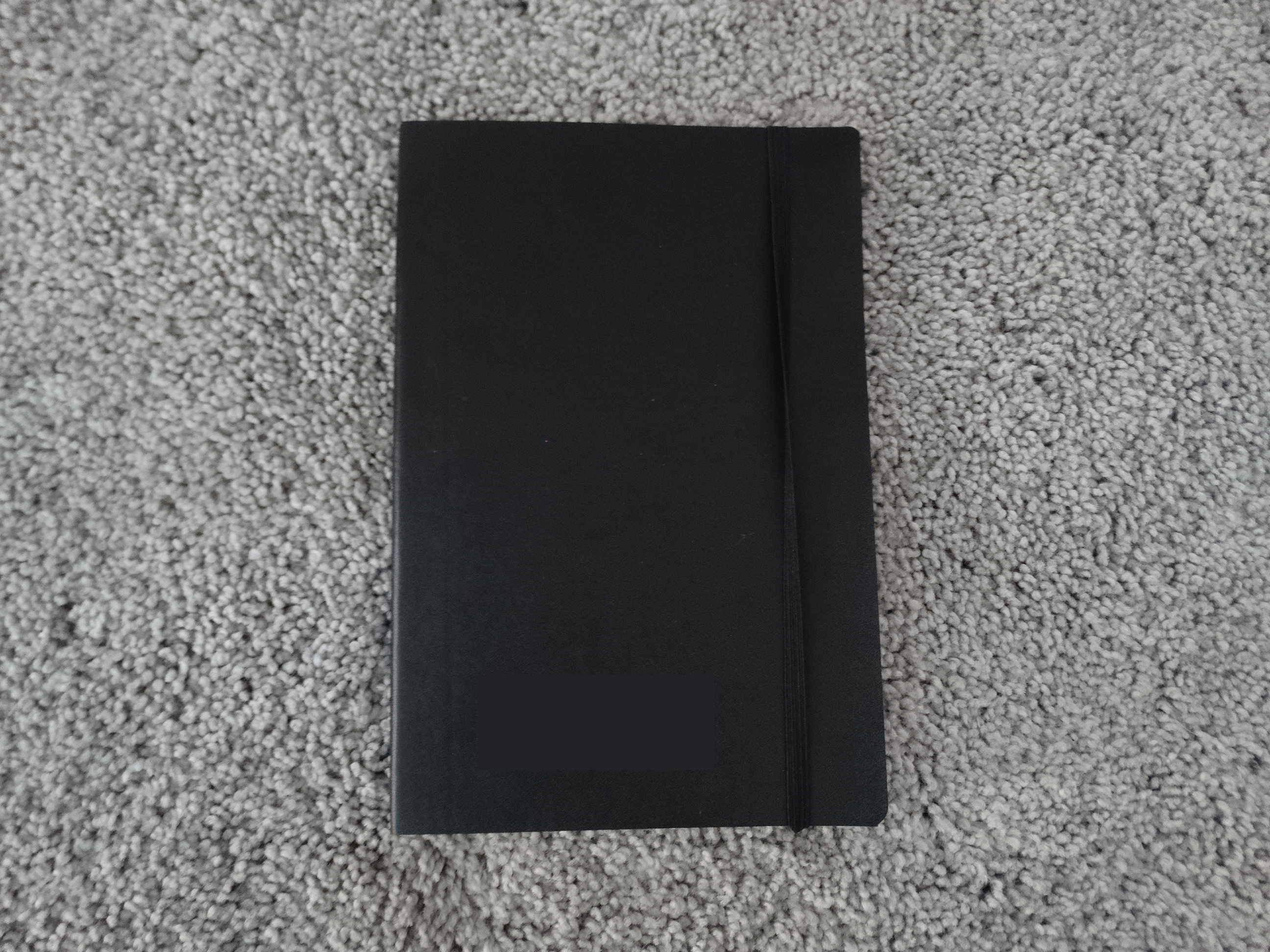 Insert your vinyl into your cutting machine. Double check your cut settings. Click Cut!
Weed your design.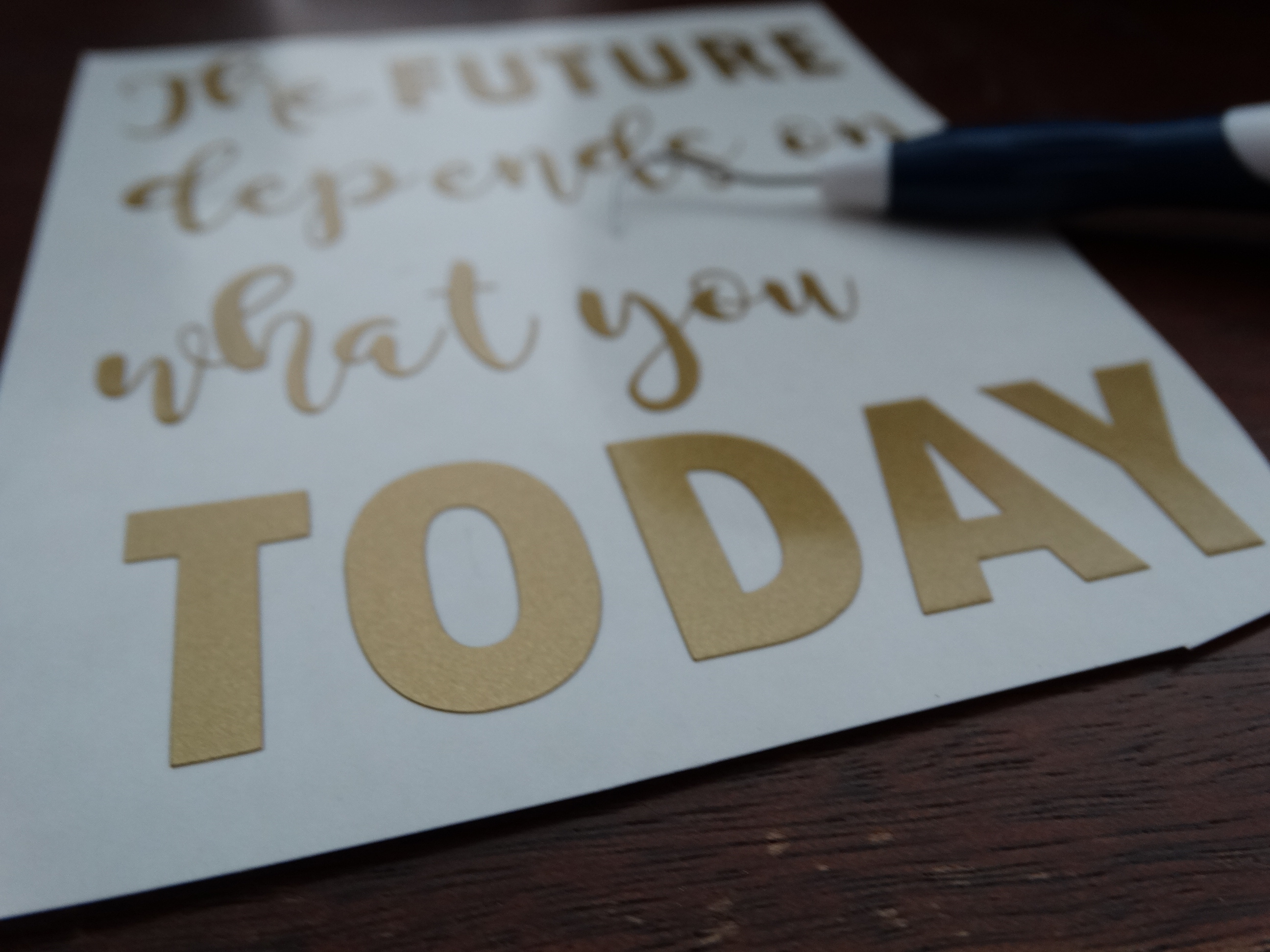 Apply your transfer tape and burnish it on your notebook.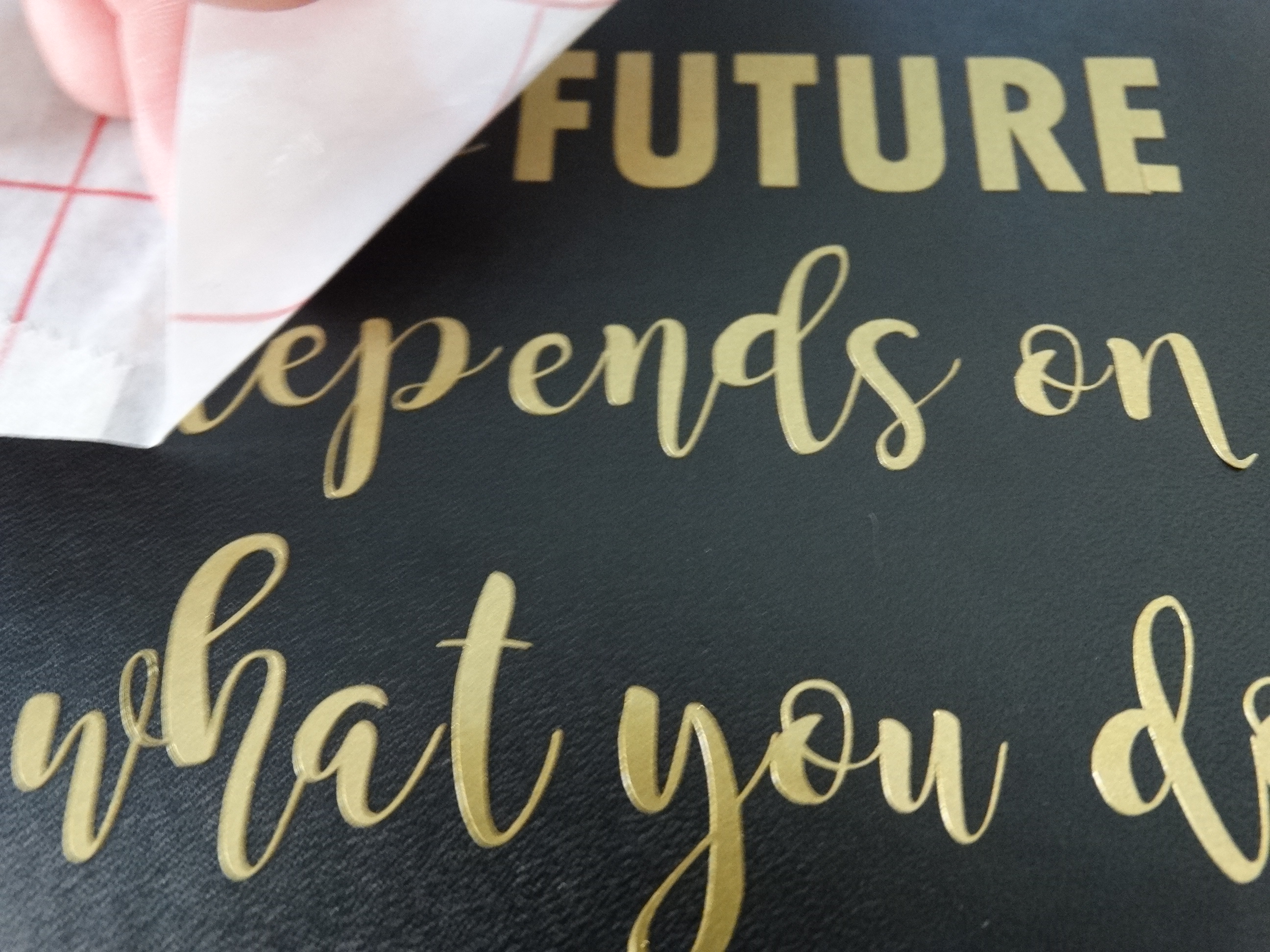 Go grab a pen, because you are done!