Shine or No Shine, now you can decide! Siser EasyWeed HTV just launched a brand new color to their #1 EasyWeed line. 
MATTE BLACK
This sleek, new color has a slightly frosted appearance so that you can identify the matte from the gloss. But have no fear it does not affect the stickiness or application of the material.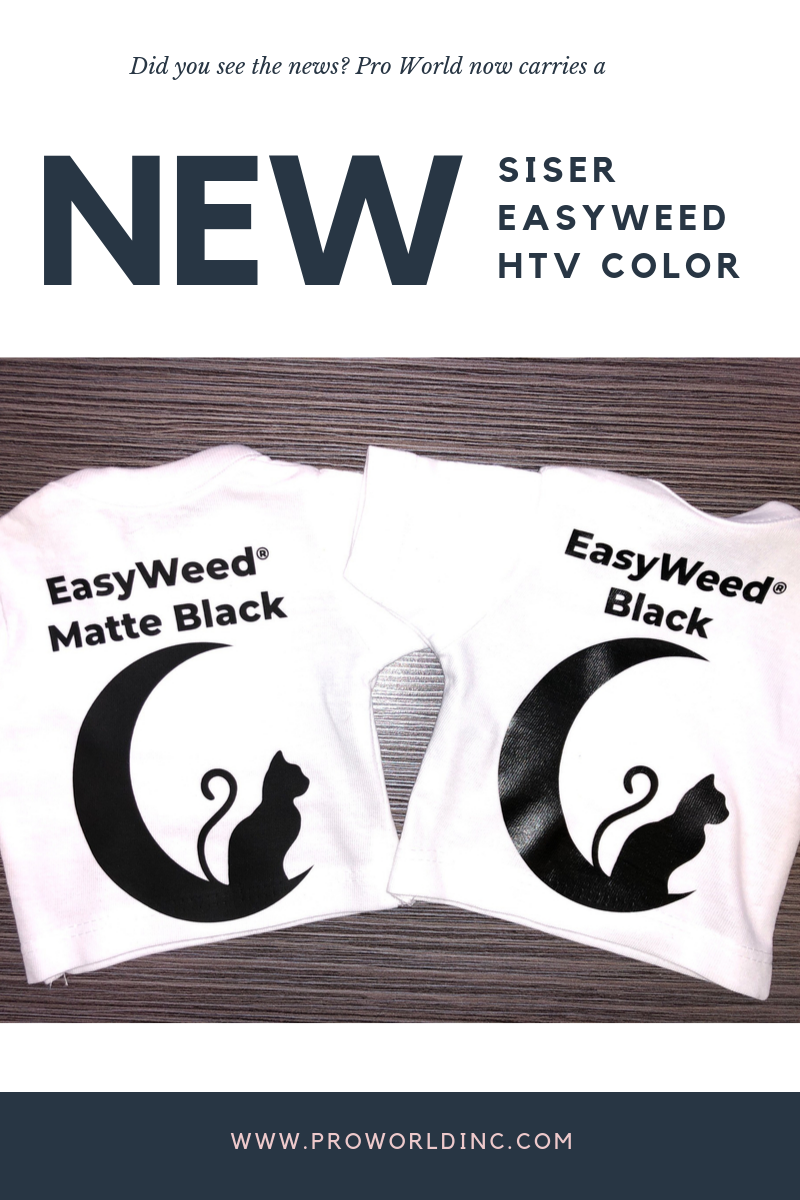 Matte Black Heat Transfer Vinyl comes in 12″ 15″ and 20″ – perfect for any project that you may have in mind!
While we are talking about beautiful EasyWeed colors, have you seen our assortment lately? We have OVER 40 colors! 44 in fact! 
Which leads me to wonder… what color is your favorite?