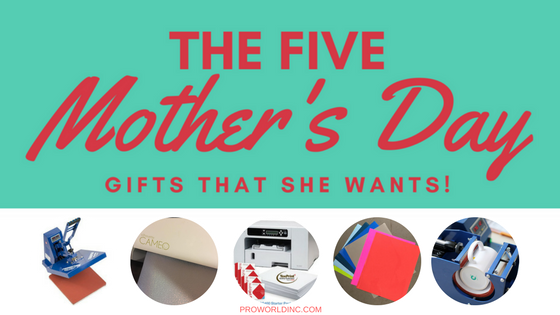 With Mother's Day around the corner, we thought now was a good time to share our top 5 gifts for the women in your life, including you! This way, when you inevitably get asked what you would like for this special day, you can easily share your wishlist. For business owners, these are also great items to add to your offerings so you can take your custom business to the next level.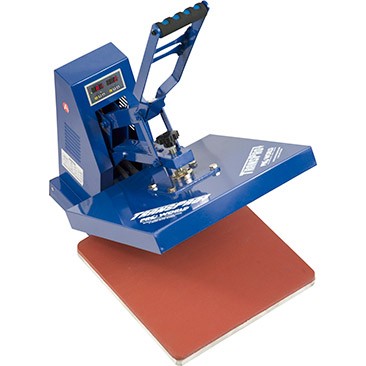 Wouldn't it be nice to put the iron away for good?  With a
heat press
, you can do just that! Pictured above is our most popular heat press, the
Trans Pro 15 x 15
. This easy to use, manual heat press is ideal for applying heat transfers to t-shirts, jackets, mouse pads, tiles, and more! The even pressure and temperature makes creating custom items a breeze!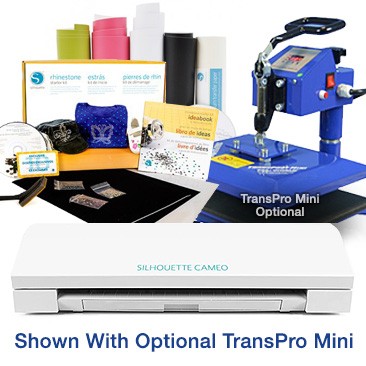 Have you been dreaming about owning a Silhouette Machine? Then this is perfect for you! With the
Silhouette Cameo Value Package
, you will receive a Silhouette Cameo 3, a Vinyl Starter Kit, a Rhinestone Starter Kit, and a Heat Transfer Starer Kit. Plus, you can add a discounted 15 x 15 Heat Press to the package so that you are all ready to get crafting!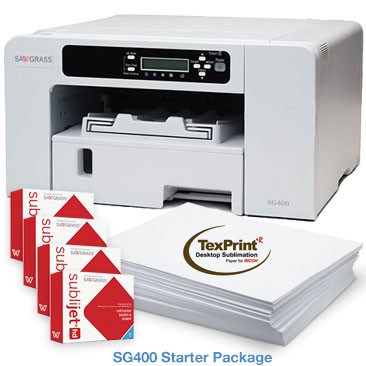 Are you ready to take your custom business to the next level? Great! With the
Sublimation Starter Package
, you will be able to create one-of-a-kind, custom pieces like mugs, phone cases, frames, license plates, tags, and more. This bundle includes a high-performance sublimation printer, ink, paper, and easy to use creative software. You can add a heat press to this bundle as well!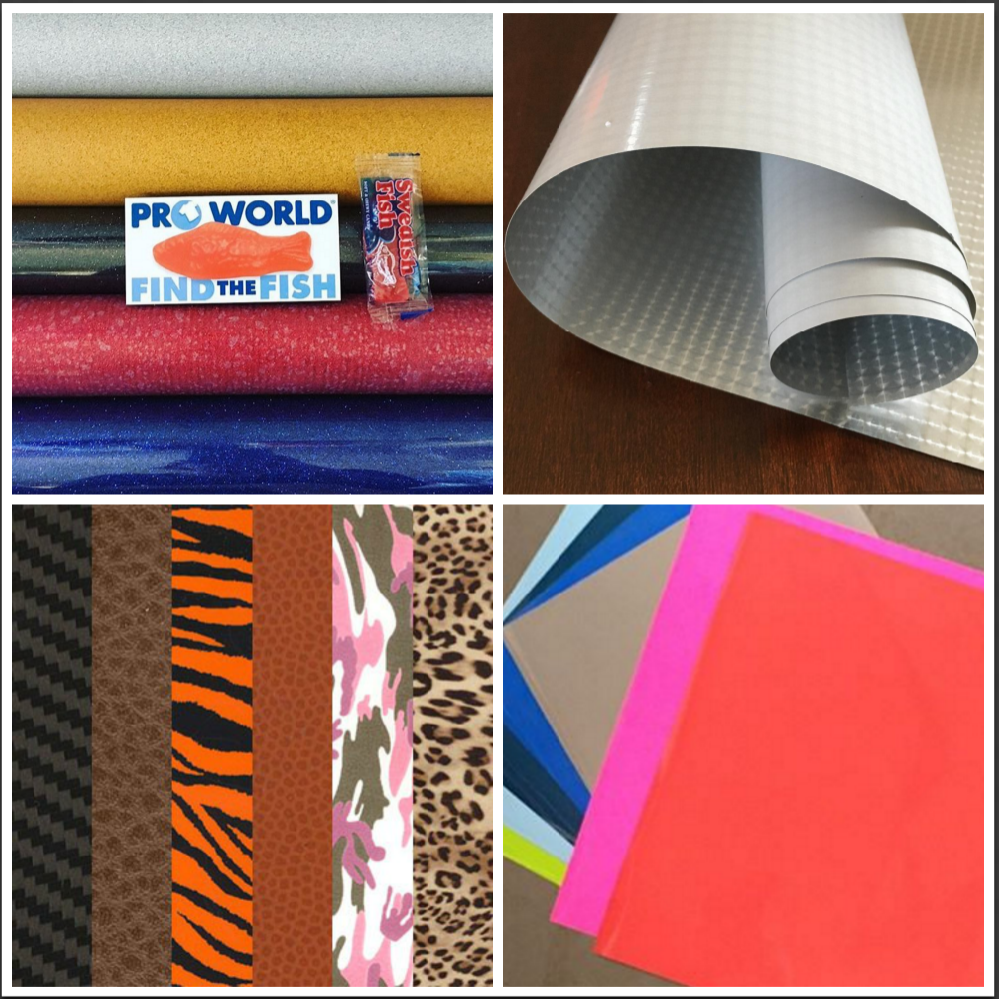 Wouldn't it be nice to open your Mother's Day gift and find a box full of
vinyl
? We offer an extensive selection of heat transfer vinyl from all major vinyl manufacturers including Siser, Chemica, FDC, and Specialty Materials. With a wide array of colors and prints your new vinyl stash will surely bring a smile to your face! Plus, your family can can add a mini heat press to their order for ONLY $89 when they spend $199, or add a 15 x15 Heat Press for $99 when they order $399 of merchandise!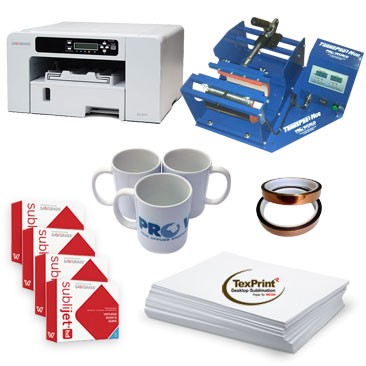 Motherhood is hard work! And nothing says love like the combination of coffee and crafting! With the Pro World
Mug Starter Package
you will receive a Virtuoso Sublimation Printer, Trans Pro Mug Heat Press, Ink, Paper, Mugs, and more. The perfect way to start your day will always be within reach!