Mothers do such a good job making a house a home. So one way to show how much you appreciate your mom is to etch a vase for her. There is no need to use chemicals or etching machines to do it, we are making etching easier by using adhesive vinyl.  
Today we are making a vase that says, "Home is where your Mom is".  Want to make one of your own? See how easy it is below!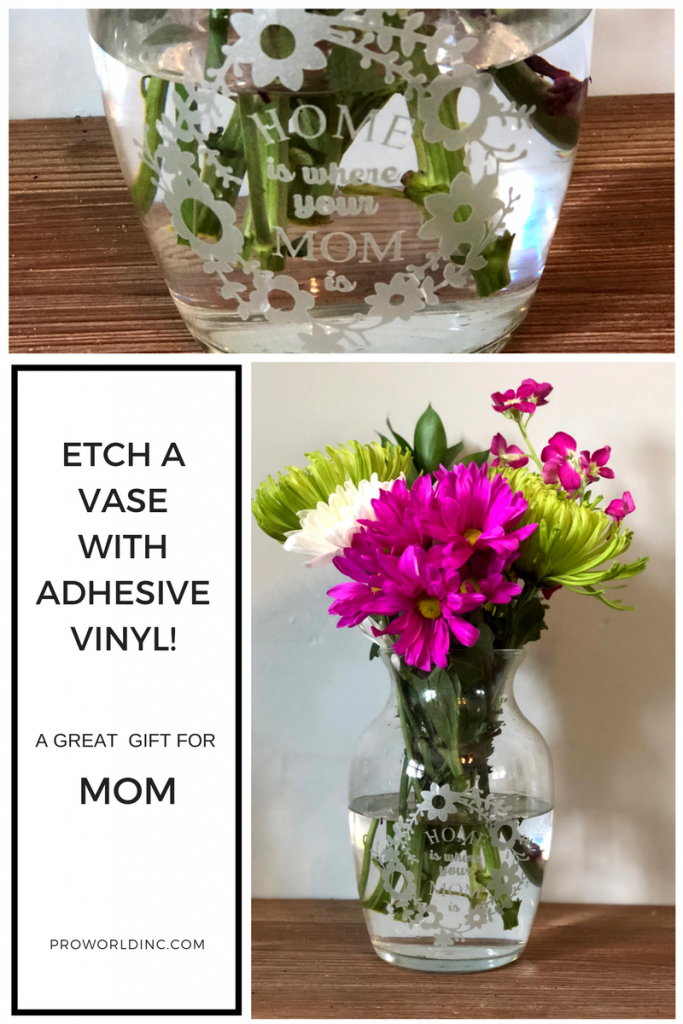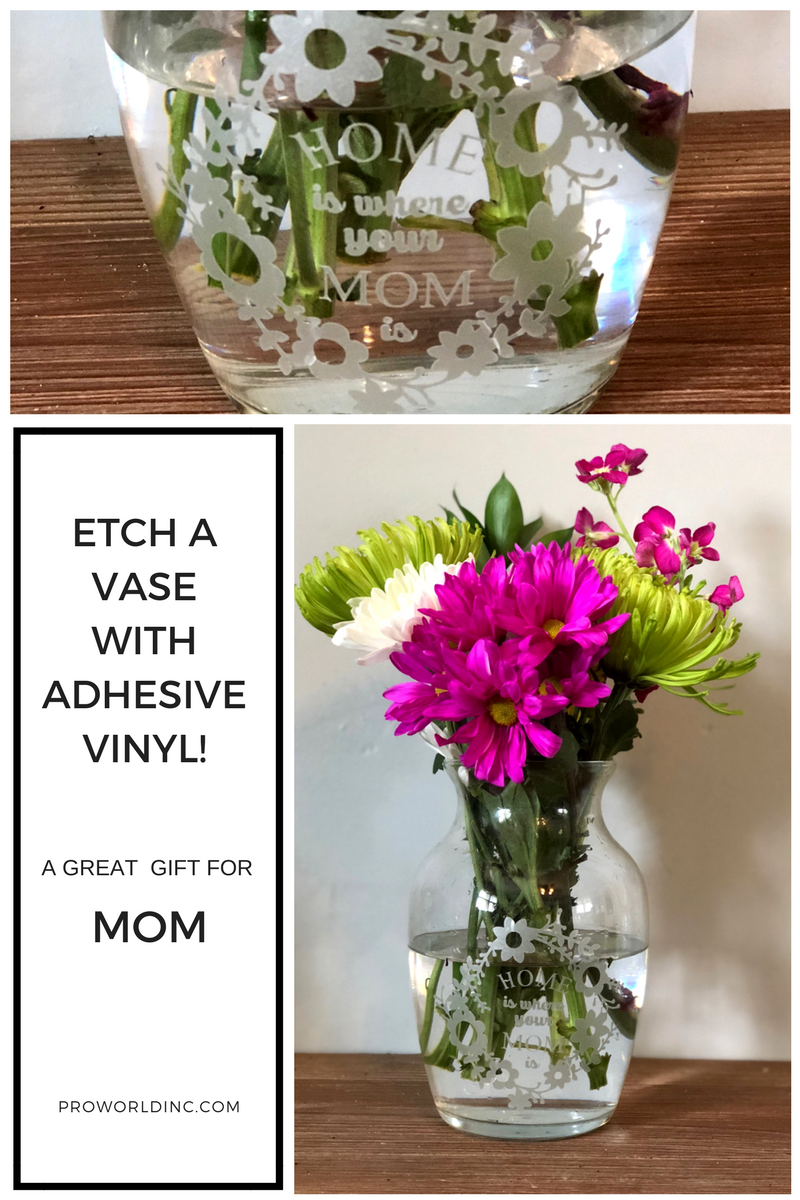 You need:
Want to make your own? It's simple:
1 – Design your image and cut your etched adhesive vinyl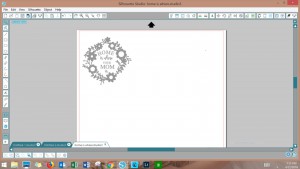 2 – Weed it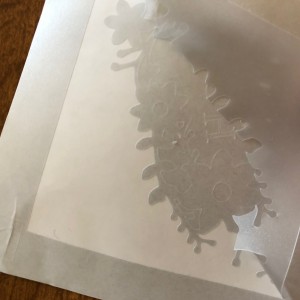 3 – Apply the transfer tape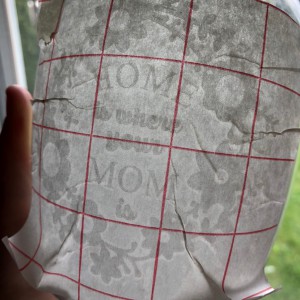 4- Carefully remove the transfer tape.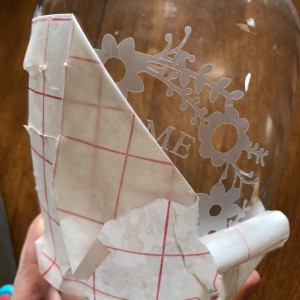 5 – Buy a bouquet of flowers and bring it to Mom!