Did you hear the news? Pro World now carries Siser EasyPSV Adhesive Vinyl! But that's not all. We were so excited during the product launch that we decided to reward our customers for purchasing Siser products! Here are the details: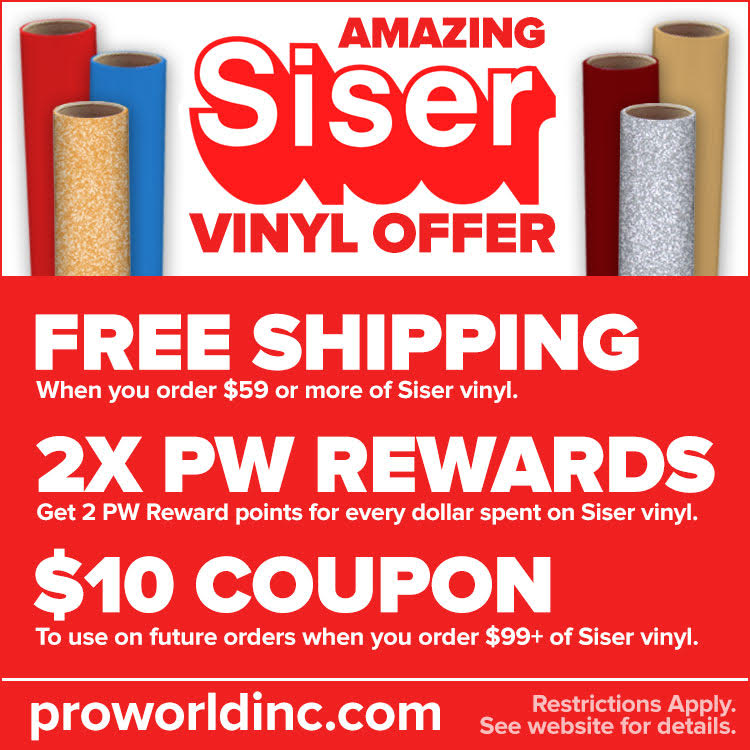 Now you may be asking, what is Siser Easy PSV? It's the latest adhesive vinyl to hit the market! It is available in Permanent, Permanent Glitter, Removable Chalkboard, Permanent Glow in the Dark, and Permanent Light Etch. See the product highlights below.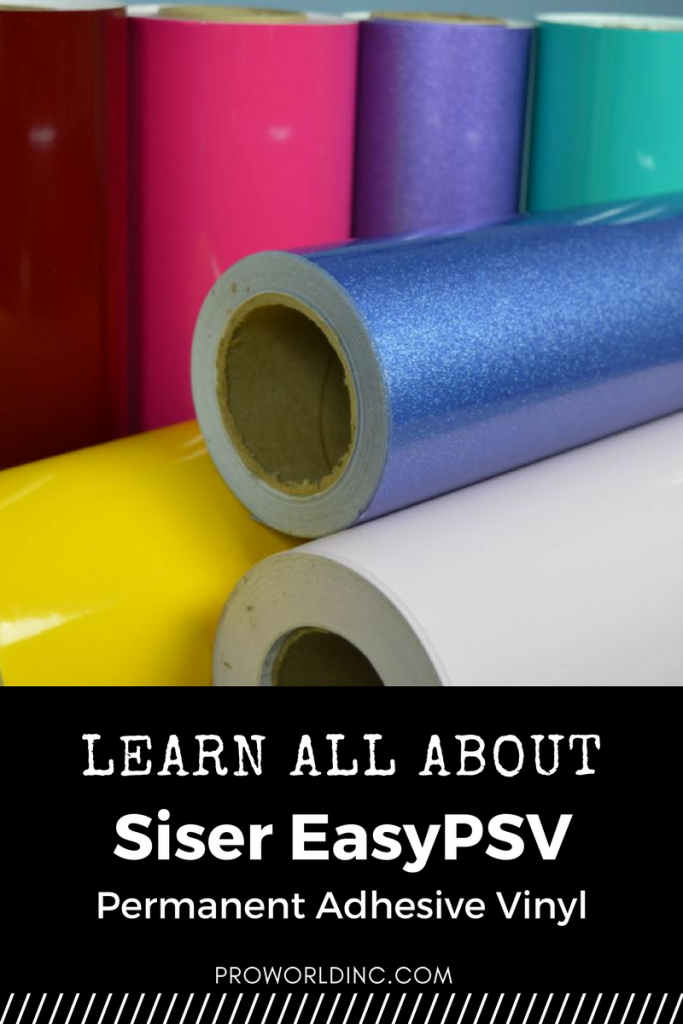 Siser EasyPSV Permanent Vinyl comes in 38 colors, and has a width of 12". This outdoor rated adhesive vinyl is strong enough to survive the weather and UV conditions.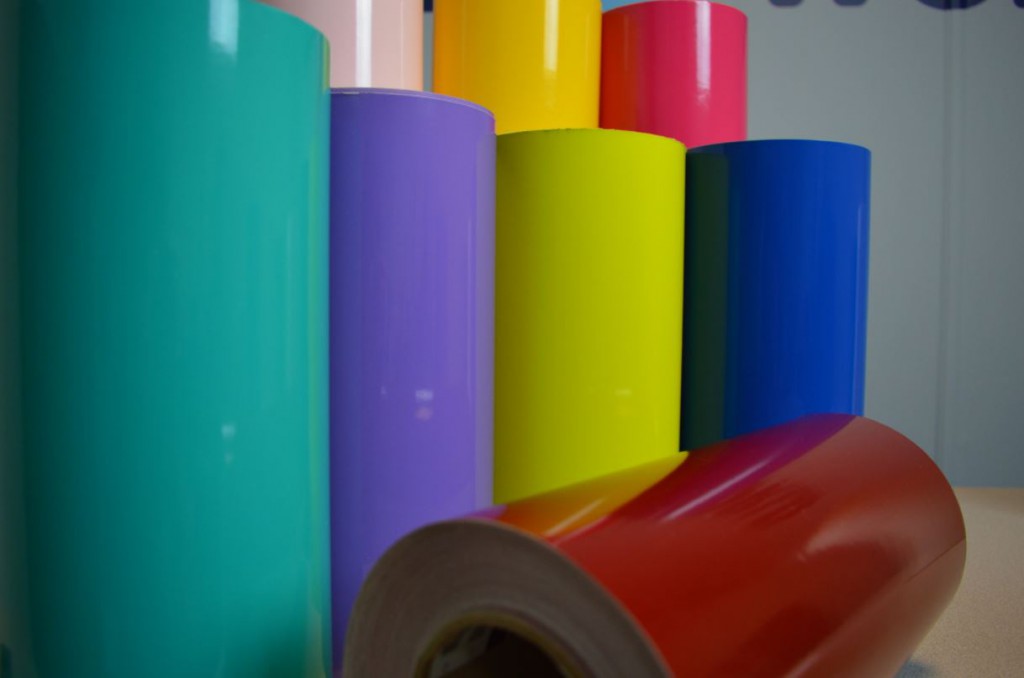 Siser EasyPSV Permanent Glitter Vinyl comes in 18 colors and has a width of 12". Try it out on plastic, glass, ceramic, and more!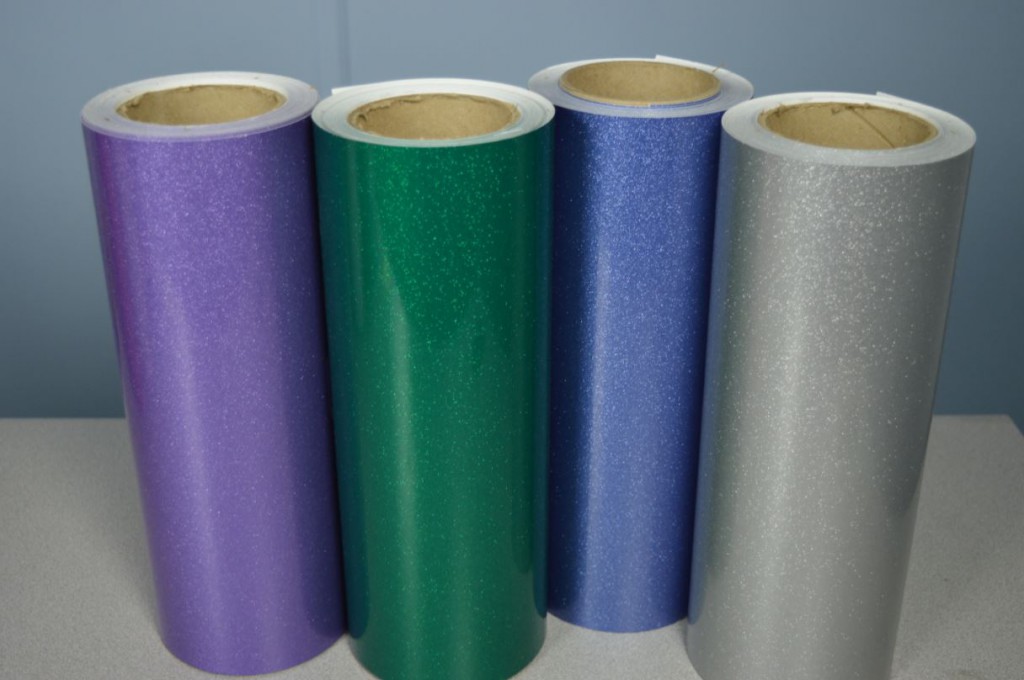 The Siser EasyPSV Removable Chalkboard Vinyl is perfect for creating a To Do list on your wall.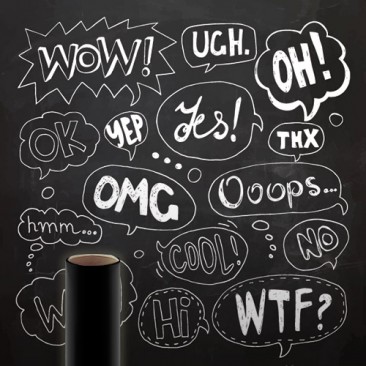 Do you want to create custom designs that will glow in the dark? The Siser EasyPSV Permanent Vinyl Glow in the Dark has a width of 13″ and look great during the day and at night!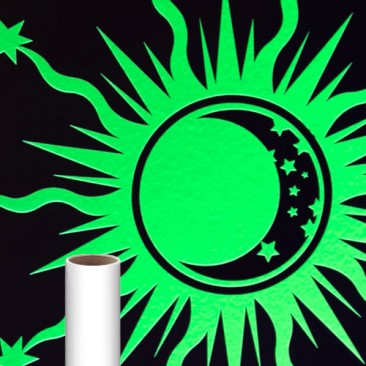 With Siser EasyPSV Permanent Vinyl Light Etch, you can put down that sandblaster! Now you can easily add a frosted look to your projects.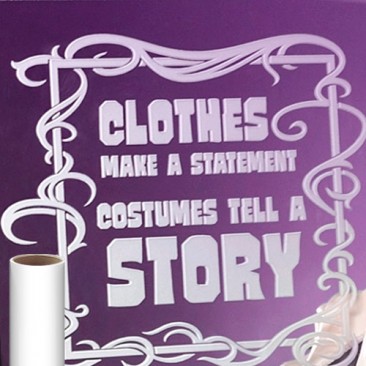 To see the new Siser EasyPSV colors in person, check out our Facebook Live!

Don't forget the Siser promotion is valid on any Siser order. So anytime you purchase over $59 you will get FREE US Shipping, double the reward points, and a $10 coupon with $99+ order *. So be sure to also order some Siser EasyWeed, Strip-Flock & Glitter!  
*Restrictions Apply see website for details.