If you love the TransPro Plus Heat Press you are going to LOVE the new models!
Want to see what makes them different from the last batch? Scroll down!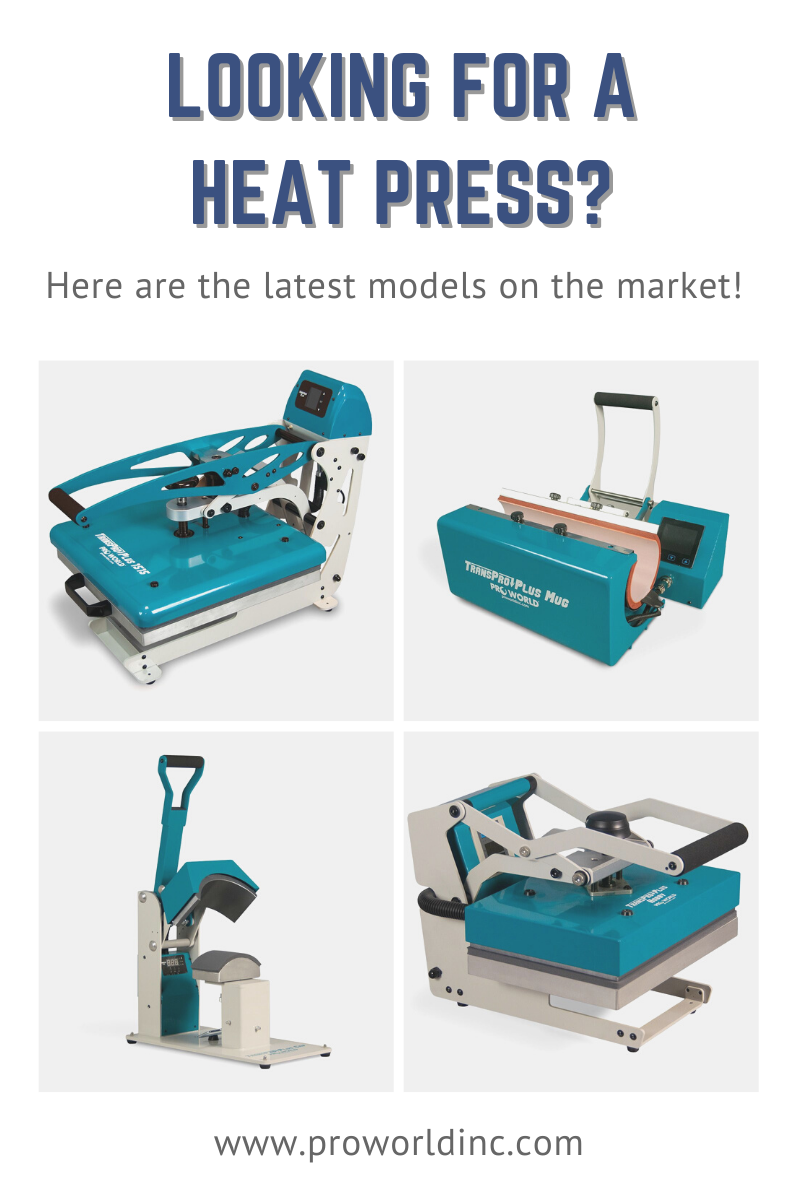 The TransPro Plus 15 x 15 includes the best features of our TransPro Select line but with so much more!  This press offers interchangeable platens (sold separately), slide-out lower platen for easy access, and semi-auto release which can be changed to manual operation if needed. The press also features a pressure display ranging from 0-9 that can be set by the large pressure knob on the top of the platen.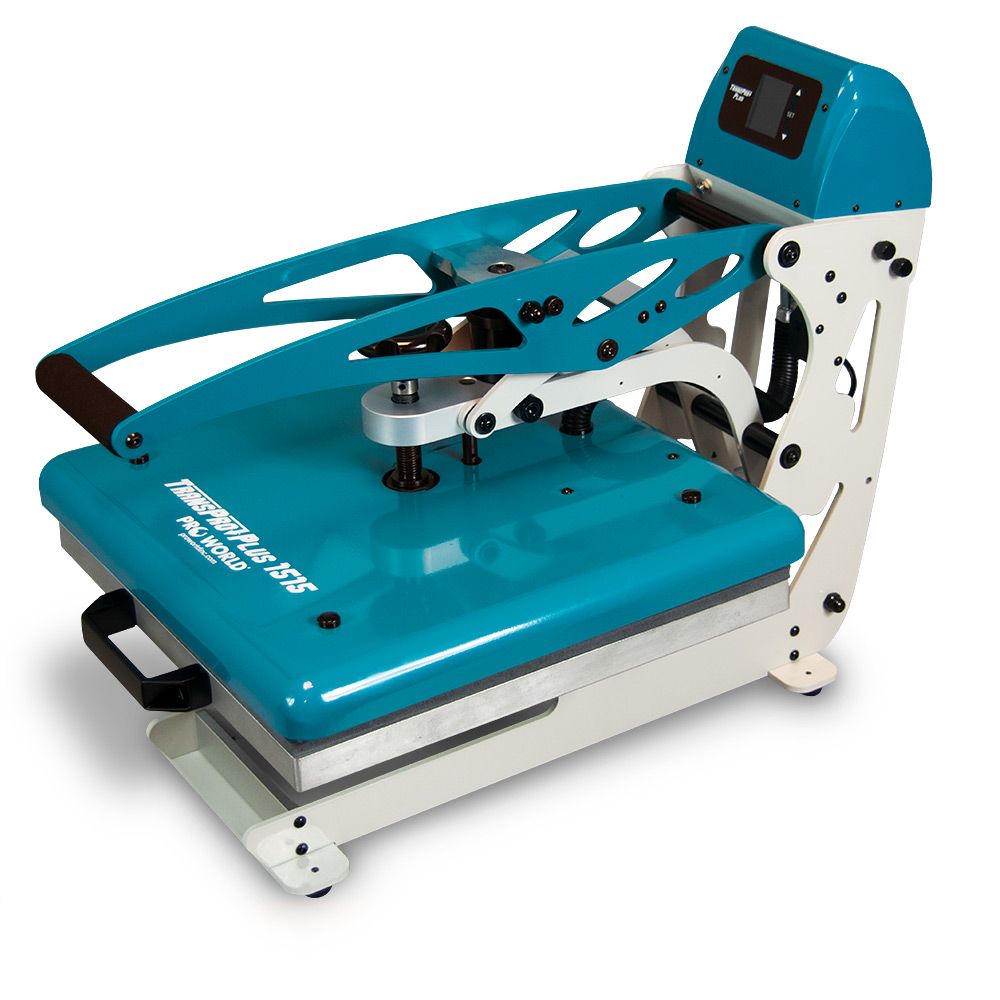 Need the larger model? Try the 16 x 20 semi-auto heat press!
Looking for the perfect craft press? Try our 9″ x 12″ heat press. Our special laser-cut base allows for you to dress the garments over the lower platen without stretching them out. The press also offers a dual gas spring for the upper heat platen so it can be lifted gently for a smooth and quiet release.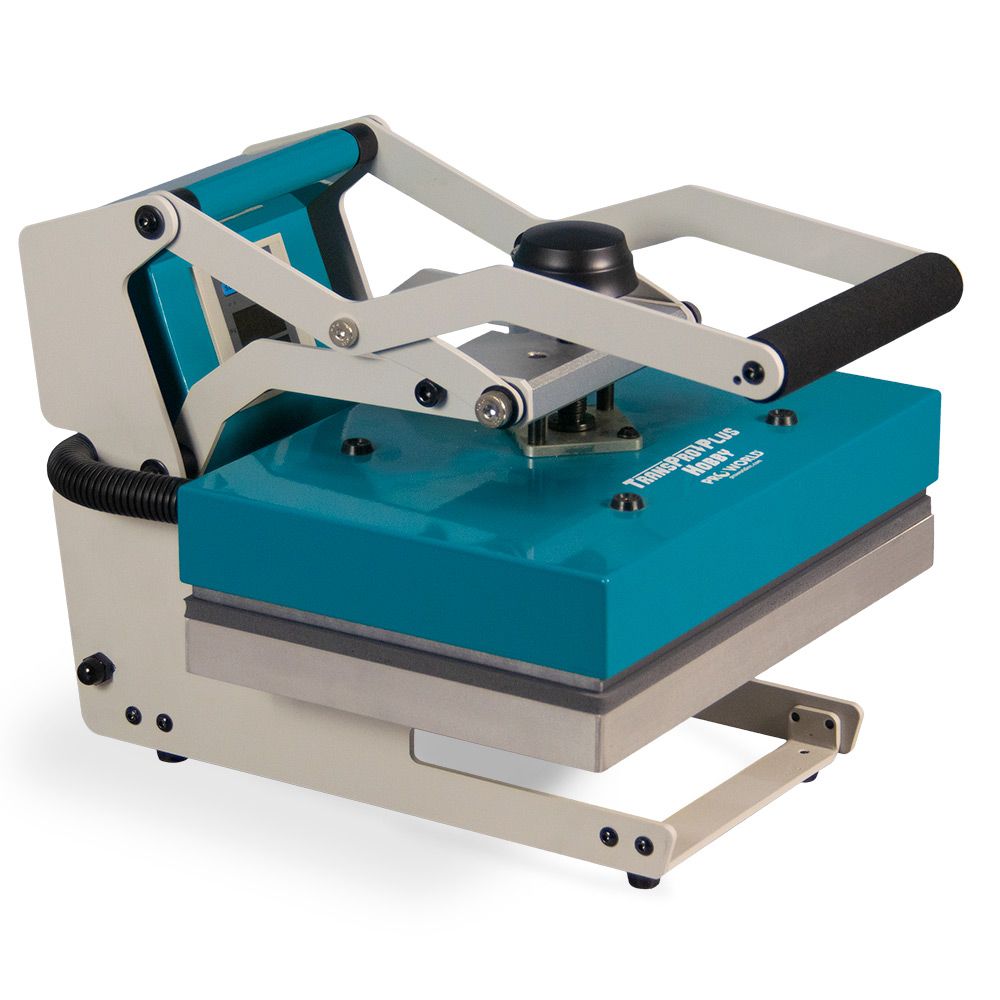 Want to make custom mugs? You need our TransPro Plus Mug Press! The extra-long heating element gives you the ability to easily print any size skinny tumbler – including a 30 oz skinny tumbler! The digital control panel with the colorful display is simple and the stable structure makes this machine lightweight and easy to operate. This press also offers interchangeable heating elements (sold separately) to expand the type of drinkware you can sublimate on. We offer a standard element for 11oz or 15oz mugs, a wide latte style for printing 15 oz tapered drinkware and a larger standard style for printing on a 30oz tumbler.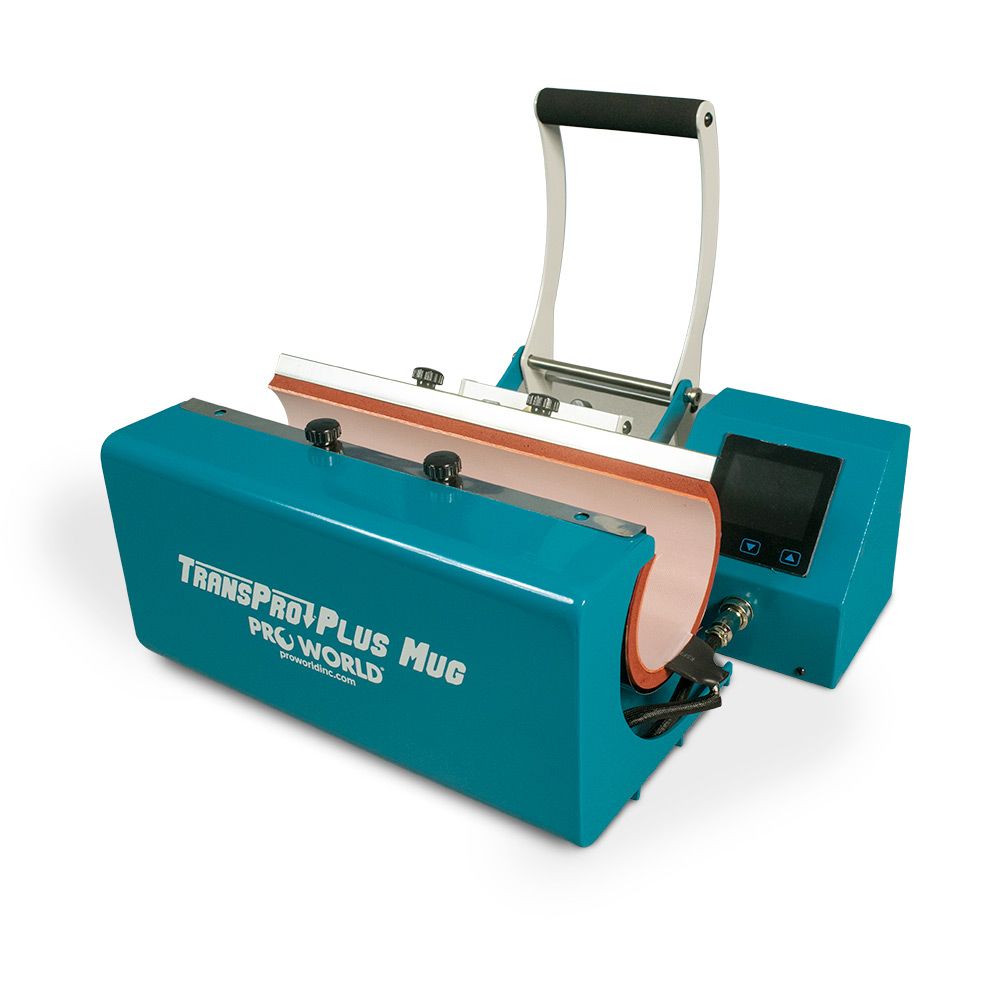 Looking for a cap press? Consider the TransPro Plus Cap Press! This cap press is designed to perfectly mold and mirror the curves of a hat. Use this press to apply heat transfers on the cap's brim and/or bill or use the press for printing labels on garments. This press comes with the standard cap platen size of 3.5×6.5″, but also offers 4 interchangeable platens (sold separately) for the perfect fit on most cap styles.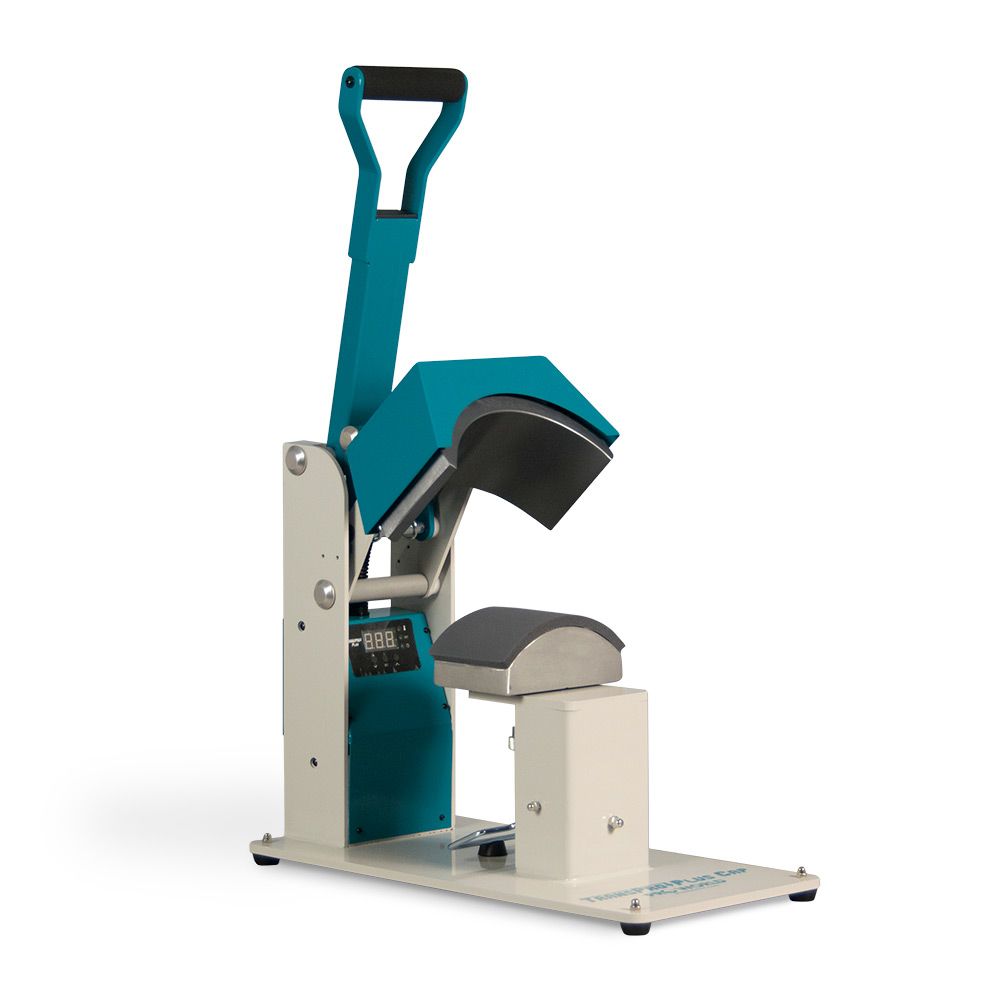 Want to take a look at our other TransPro models? Go here!