Stop what you are doing and grab your calendar. We want you to join us for lunch!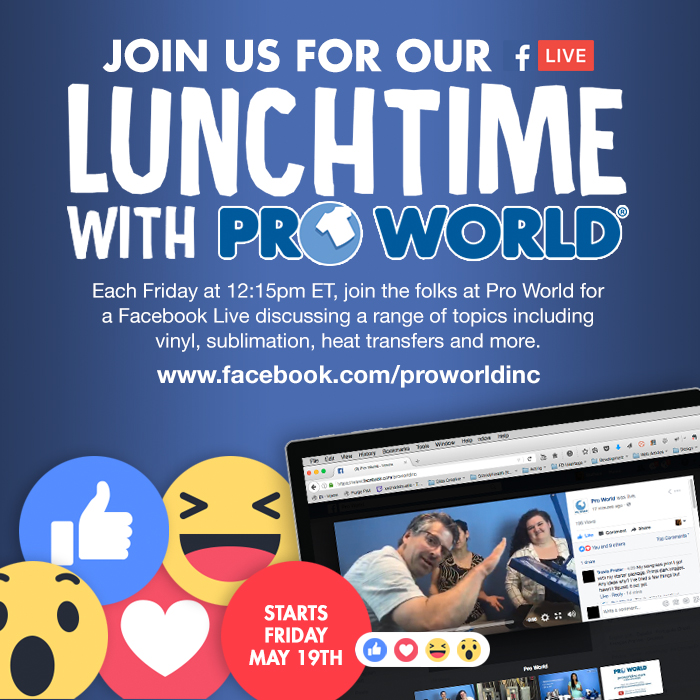 Every Friday at 12:15PM EST we go LIVE on Facebook answering your products questions and showing you how to use our favorite products! Here are a few of our best Facebook Lives for you to replay.
1 – Save Time with 1 color and 2 color Heat Transfers!
2 – Everything to know about the TransPro Mug Press 3 in 1!
3 – Organize Your Vinyl!
4 – Metal, Metallic & Mirror – what's the difference?!
5 – Check out the reveal of the Reveal – S
Don't forget to mark your calendar for this Friday at 12:15PM EST and every Friday after that!
One last thing! Do you have something that you would like to see demonstrated? Let us know! By heading over to our Facebook page and leaving us a note on our wall.