Do you like to create unique looks by combining different vinyl, colors, and patterns? So do we! We recently discovered a Silhouette Trick that is to cool not to share.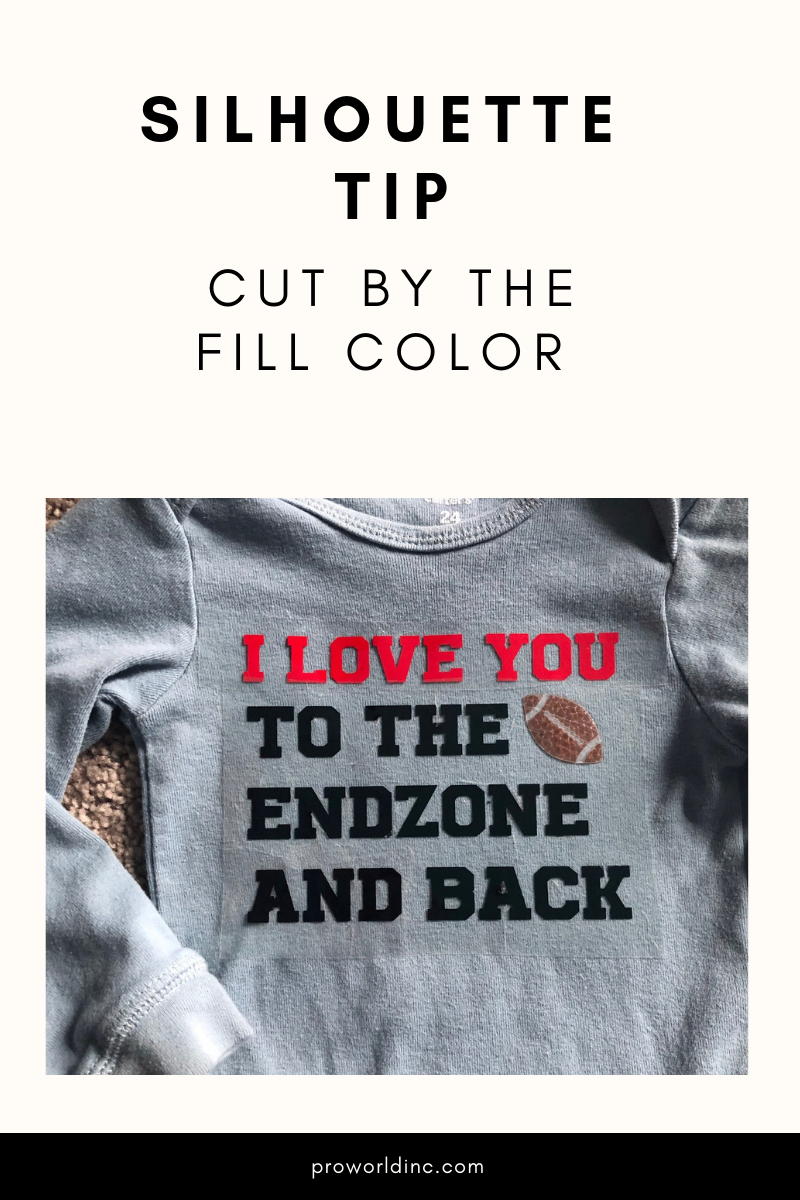 Did you know that you can cut by color on your Silhouette Machine?
It's true! You can cut all of your vinyl on one page in just a few clicks!
This is how:
Step 1 – Open your Silhouette Design Software
Step 2 – Design your image
Step 3 – Fill your images with the paint bucket. I recommend matching your image to the vinyl color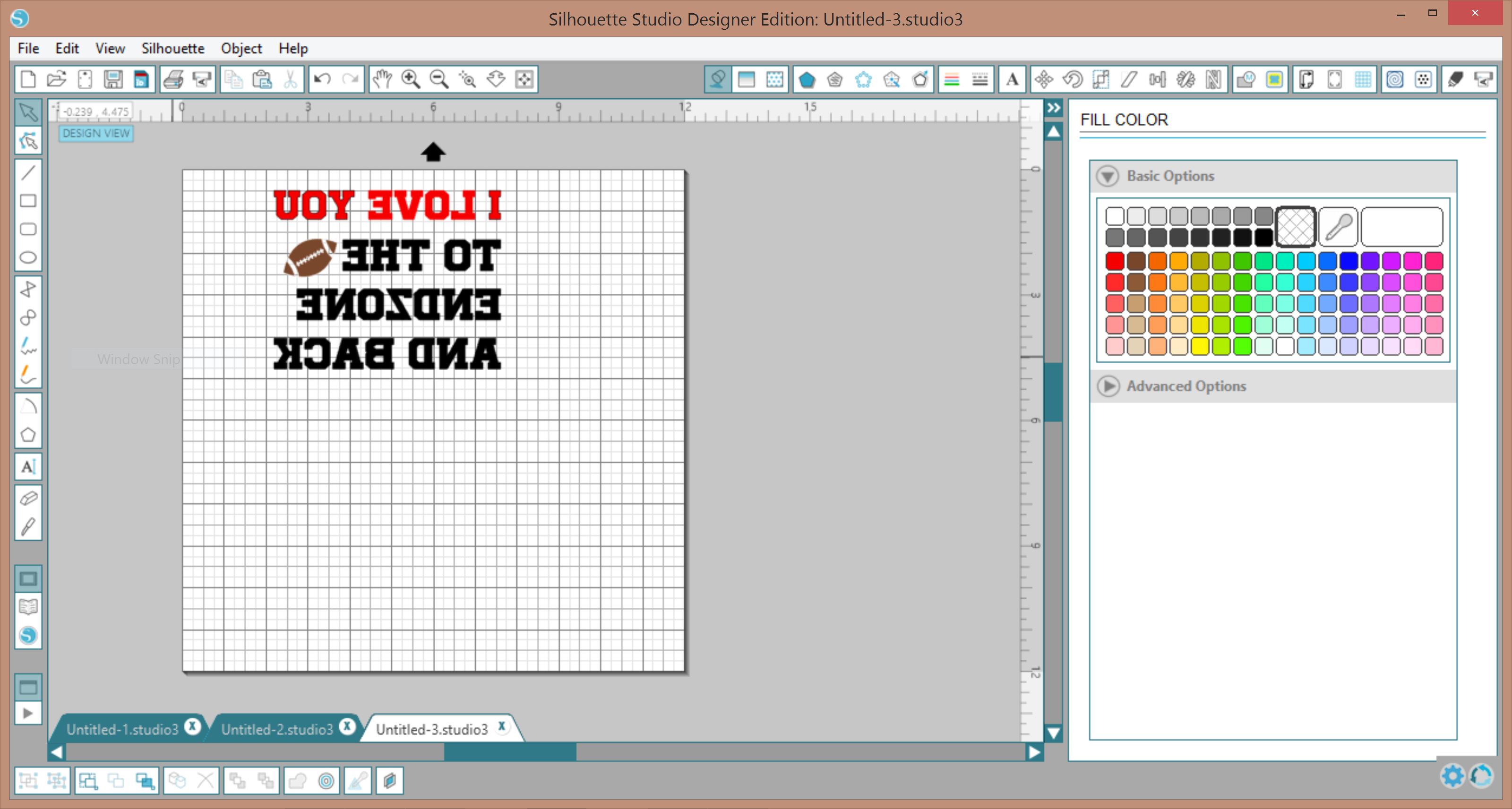 Step 4 – Go to the right-hand side, and select the cut tool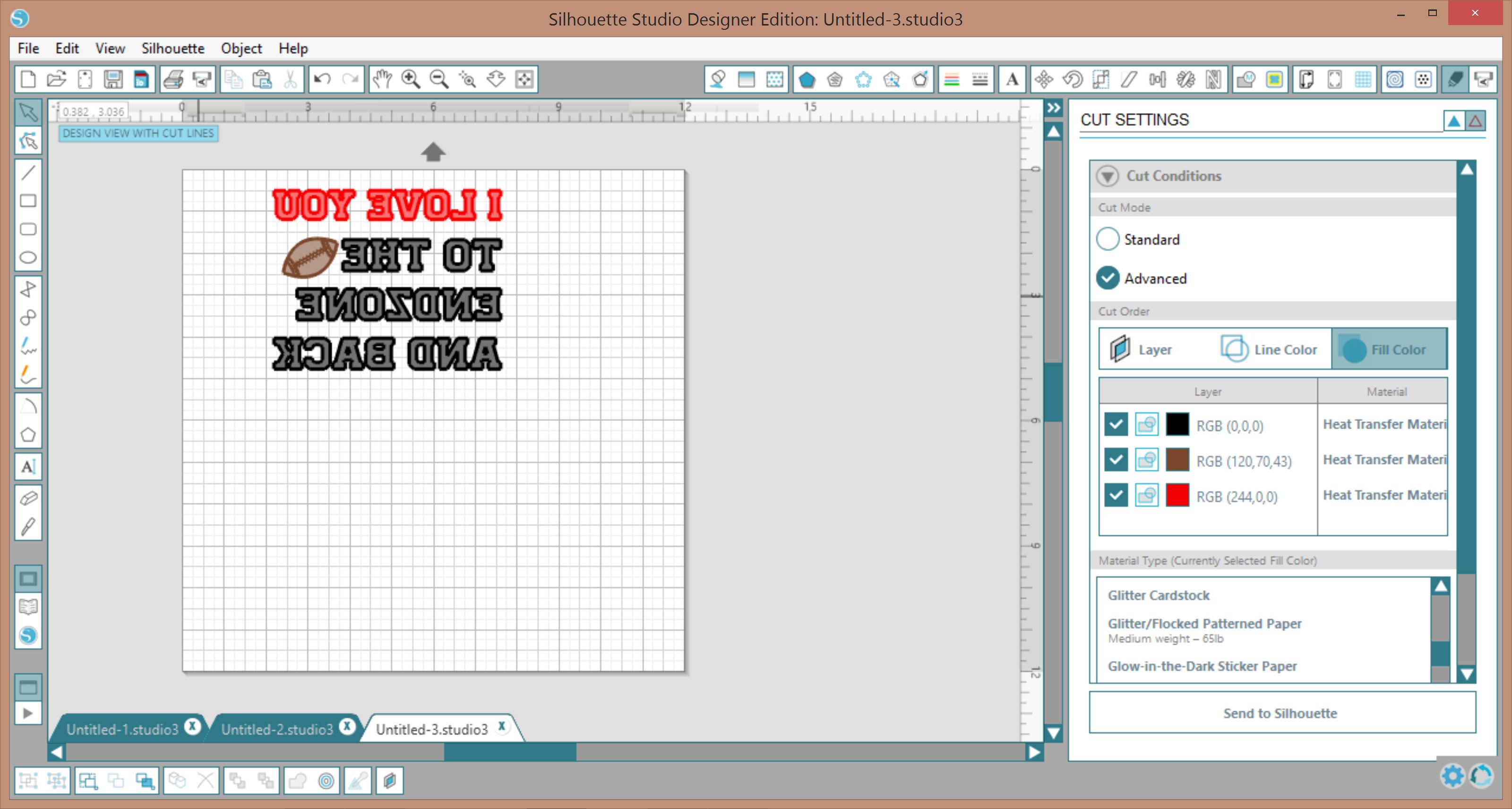 Step 5 – Now un-check the boxes so that you only leave one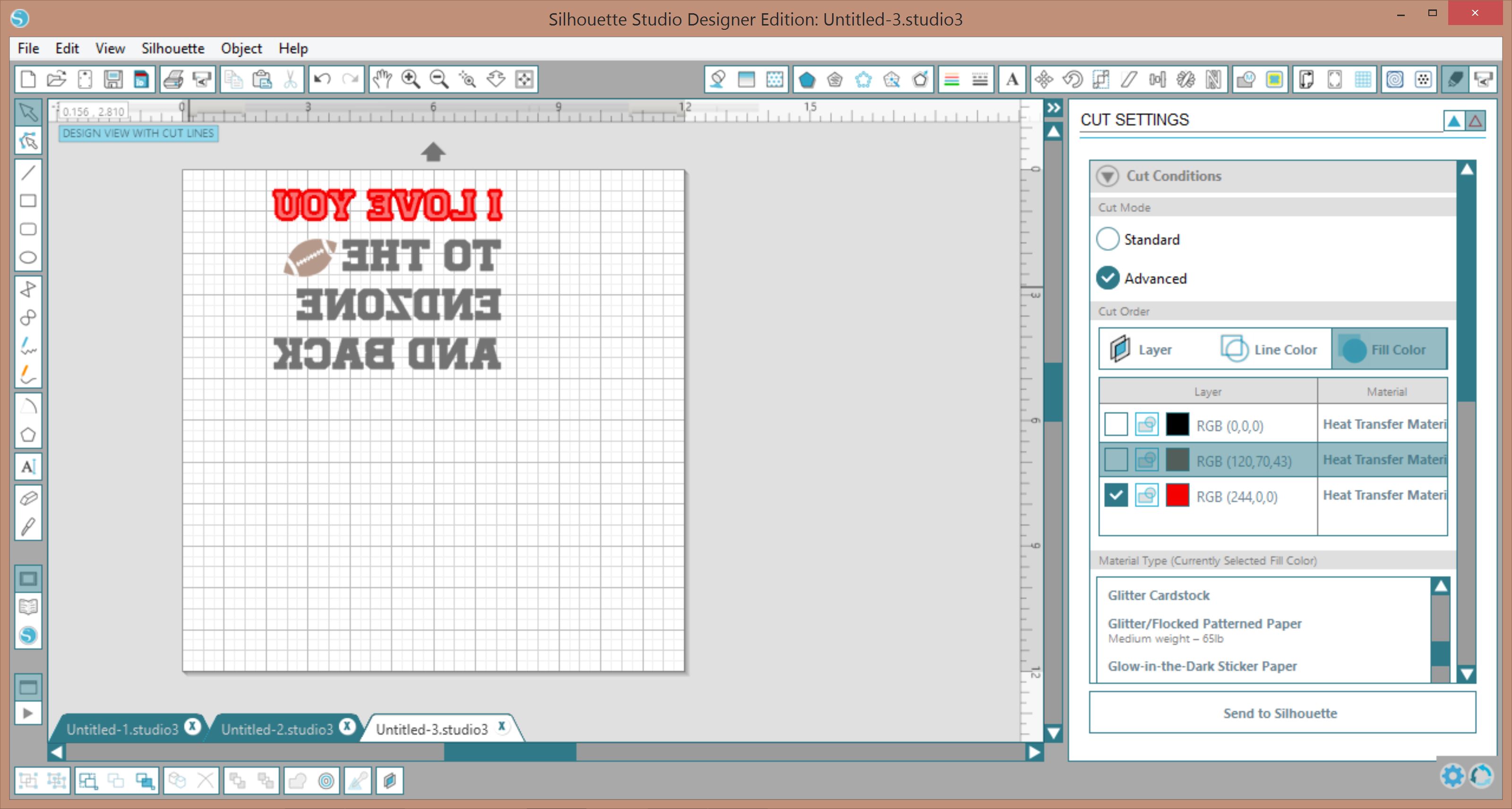 Step 6 – Load the HTV into the silhouette machine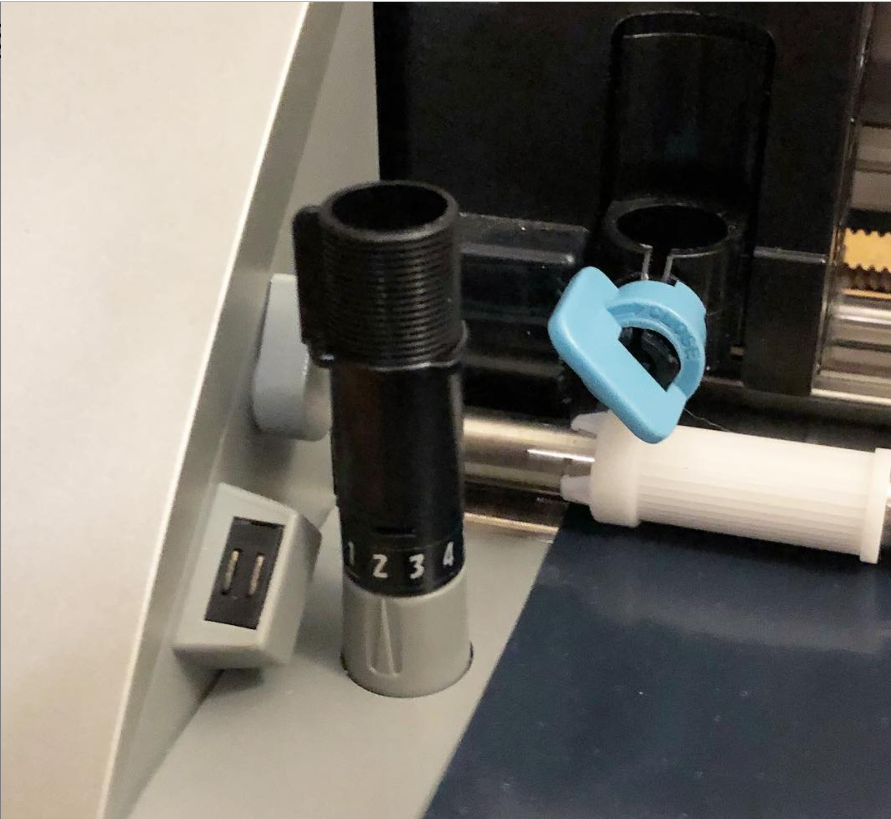 Step 7 -Check your blade and settings
Step 8 – Cut like normal
Step 9 – Remove the HTV
Step 10 – Weed
Step 11- Repeat
Step 12 – Carefully apply your vinyl to the garment, making sure that none of the plastic carriers are behind another piece of viny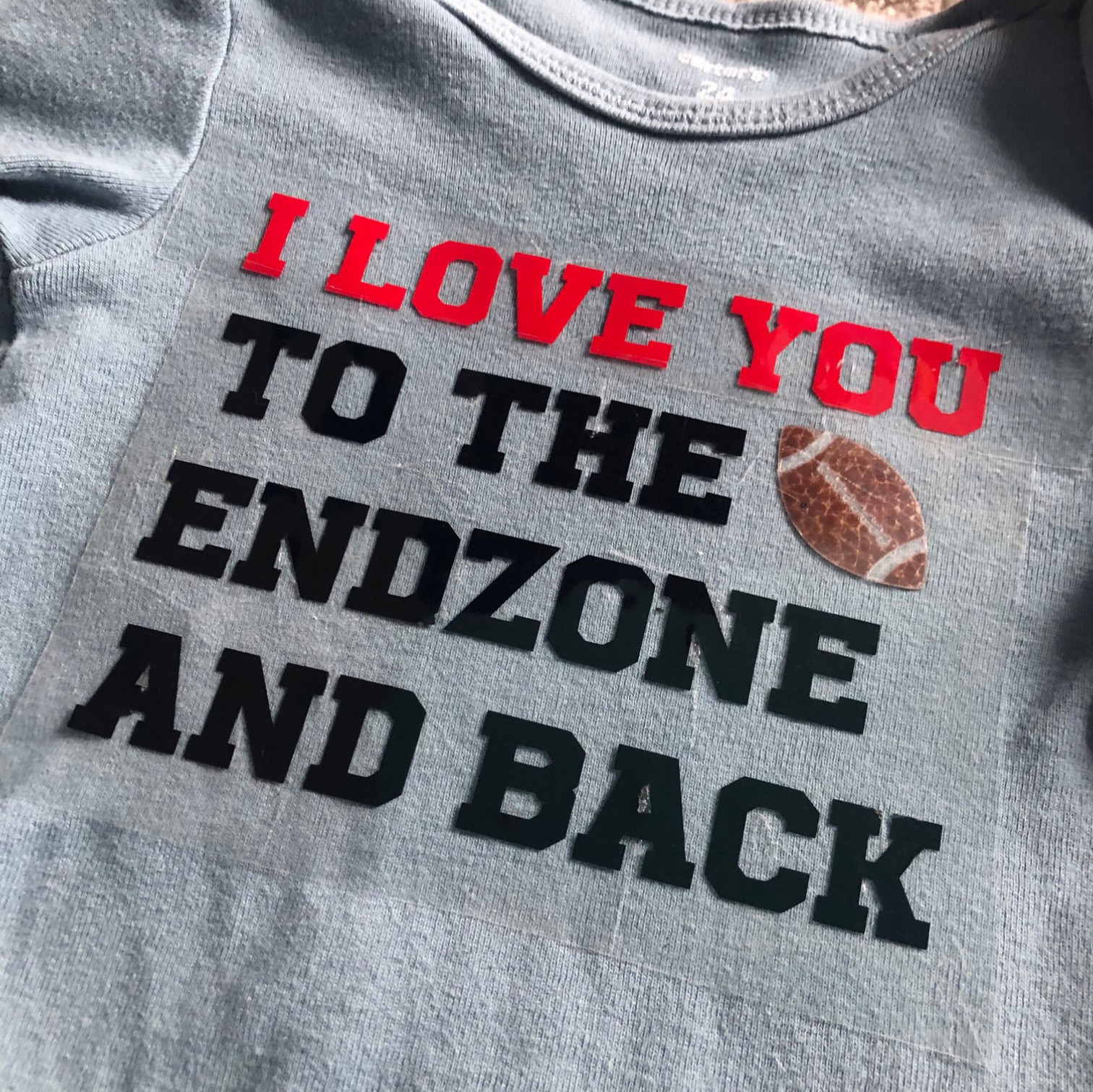 Step 13 – Press your HTV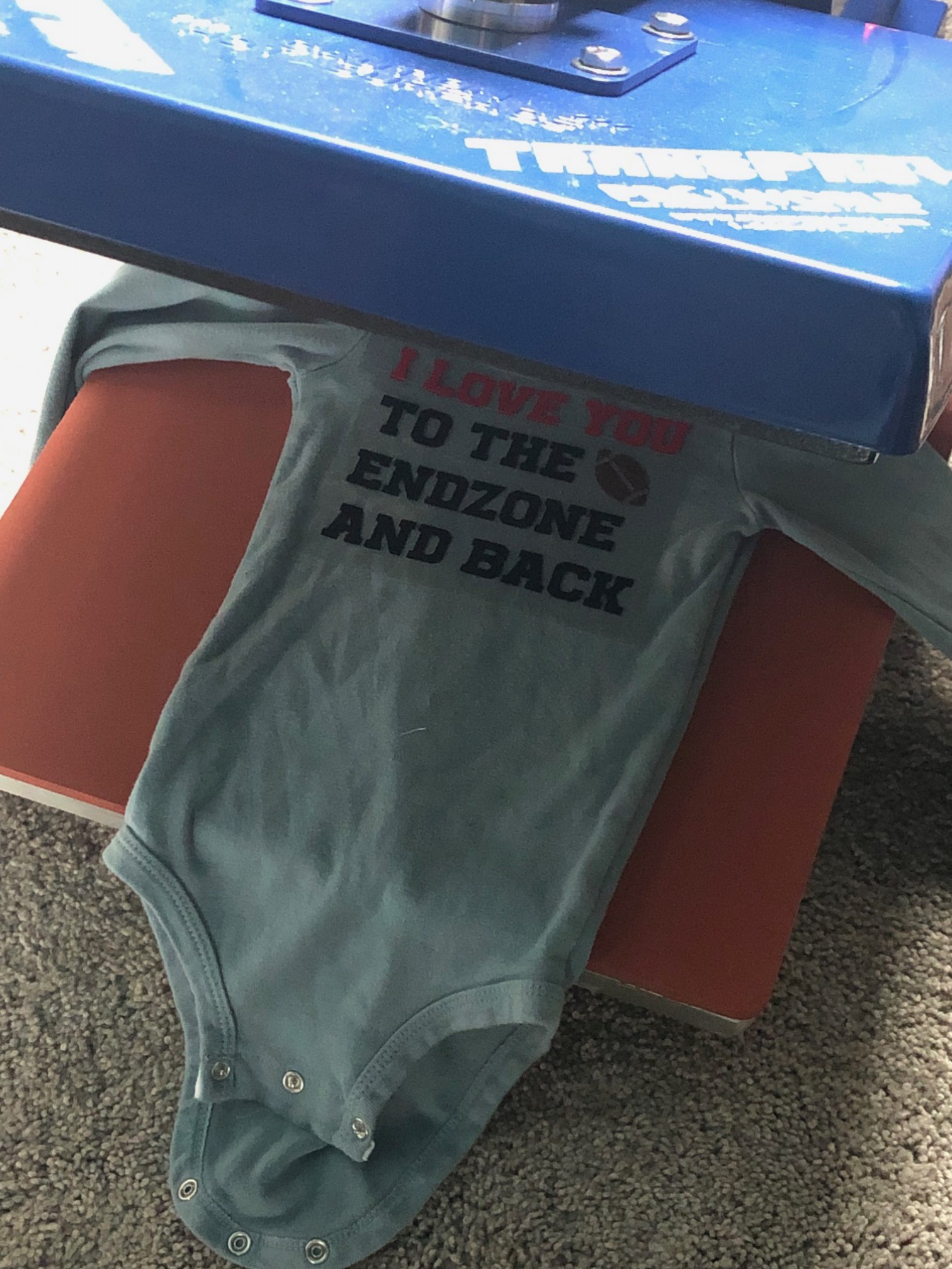 Step 14 – Admire your results!