Are you looking for a way to get a little more creative with your heat transfer vinyl? What if you could constantly change your garment without damaging the fabric? Well, grab your chalk because, with Siser BlackBoard™ heat transfer vinyl, you can!
YES, you read that, Pro World now stocks BLACKBOARD HEAT TRANSFER VINYL and the design possibilities are endless!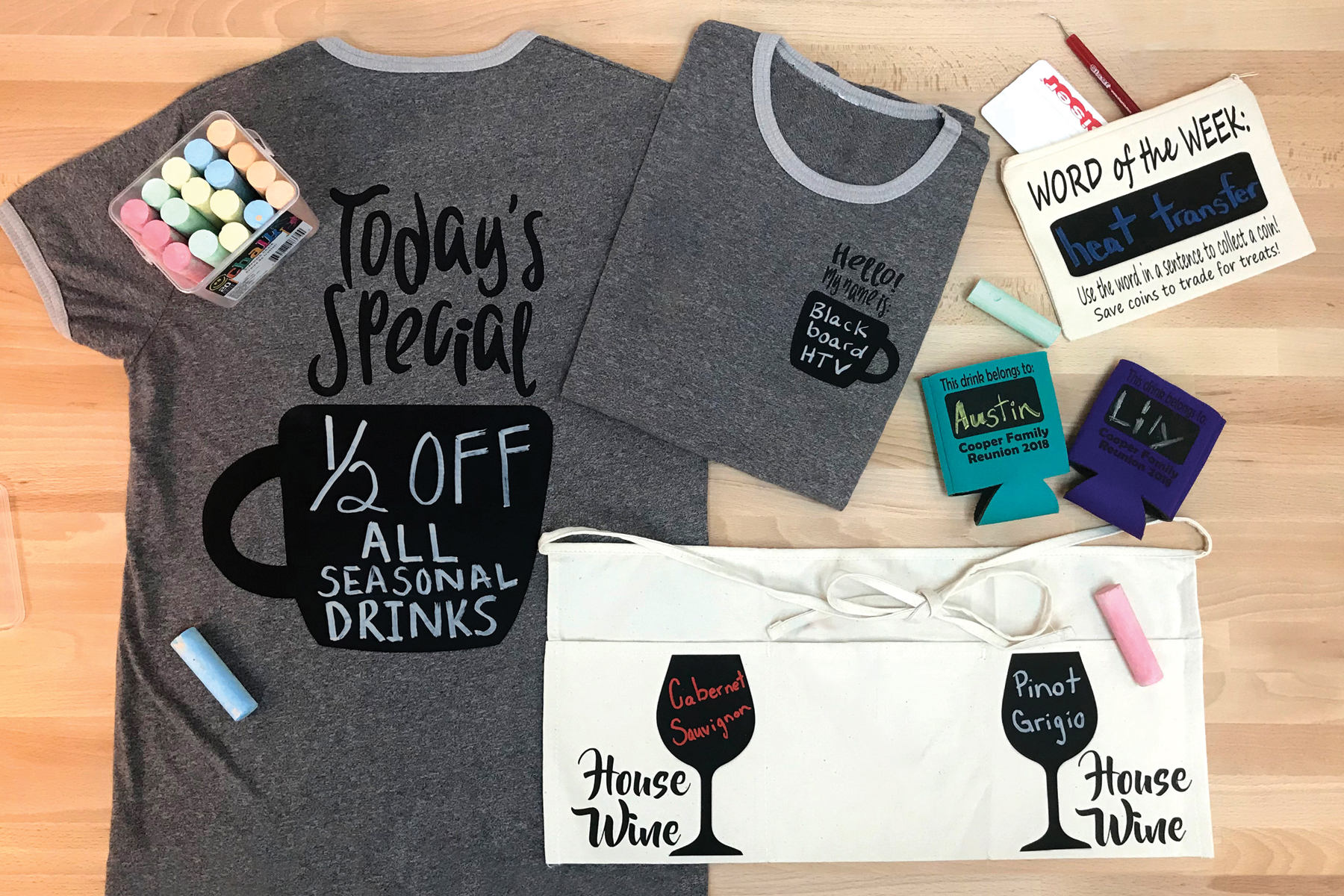 Product Details:
BlackBoard™ is a thin, matte HTV that has the ability to be drawn on with chalk, so it is literally a chalkboard for any fabric!
What makes this product so fun is that you can write on it, wipe off, then re-write as much as you want because cleaning it is so easy–all you need is a damp cloth.  Not to mention, the cutting, weeding and application is a piece of cake! Ready to make something for yourself? Here's how!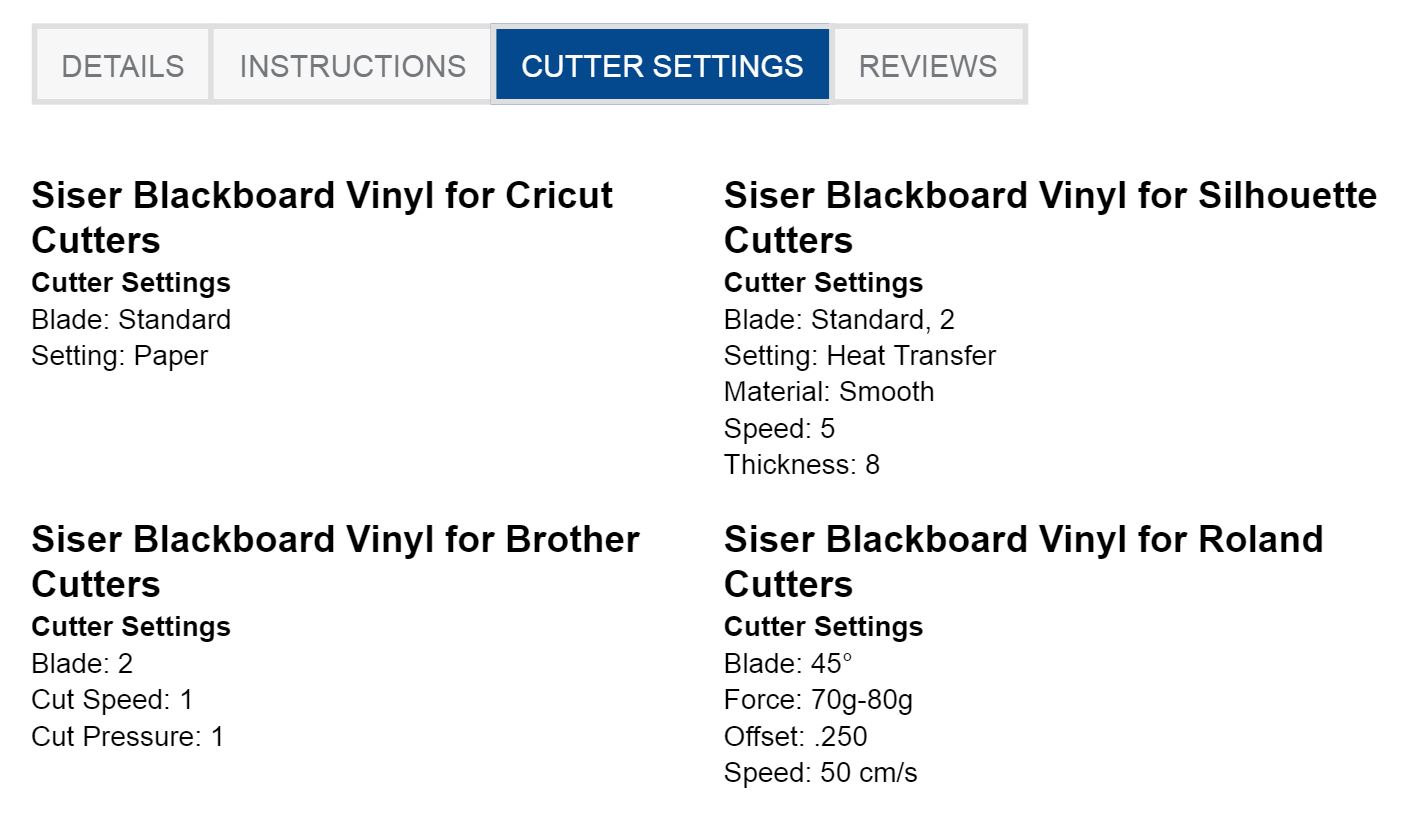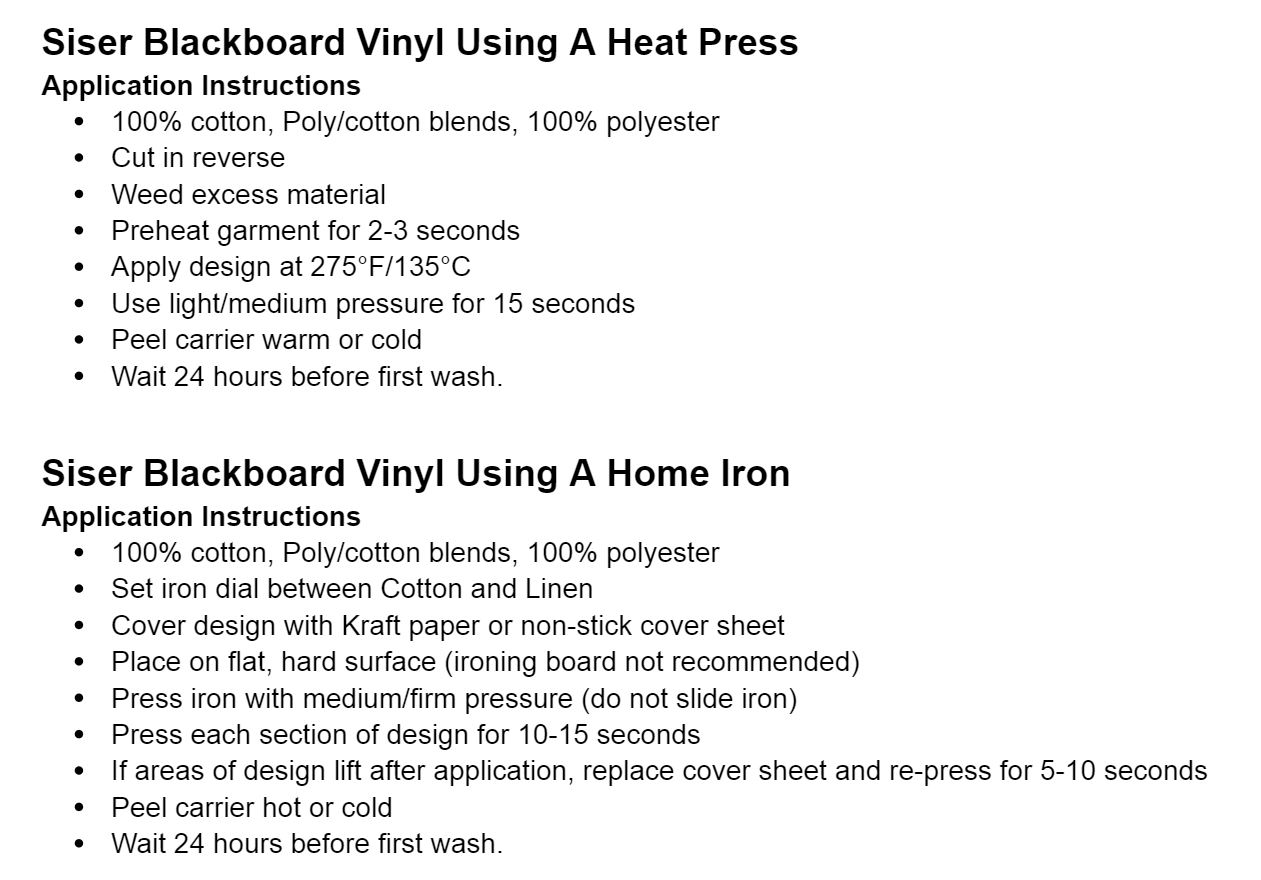 So get out your standard classroom or sidewalk chalk and have fun!! And don't forget to tag us on Instagram so that we can see what you make #proworldinc
Want to see the blackboard HTV in action? Stop by our Facebook Page on Friday 12/7 at 12:15PM EST as we go LIVE!