Looking for a new technique to create with your sublimation printer? Try EasySubli!
If you are familiar with sublimation, you know that before EasySubli you were only able to sublimate onto light polyester or sublimation coated products. But thanks to EasySubli, you can print directly onto EasySubli vinyl and then heat press it on a variety of light or dark fabrics such as cotton, cotton/poly blend, tri-blends, rayon, wool!!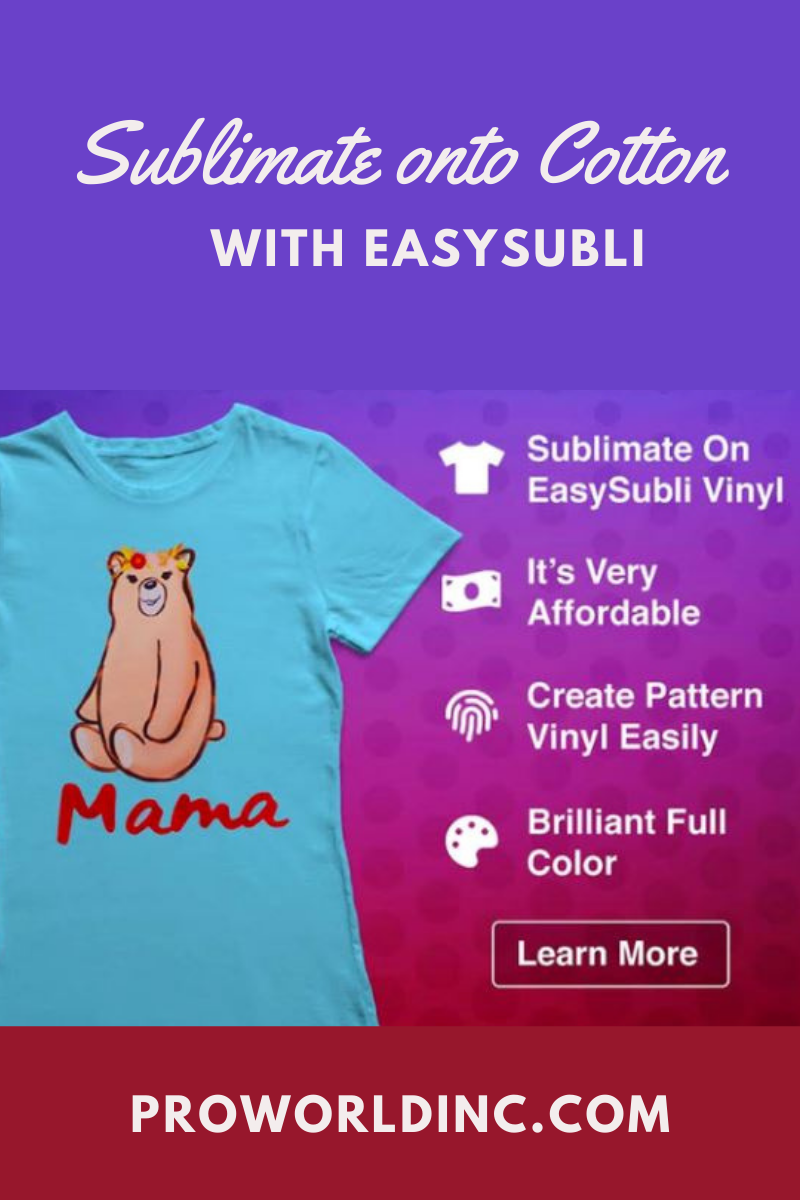 Want to see how it works? Watch Danielle on last week's Facebook Live.
Ready to get started? This is what you will need:
We also sell it as a package you can check it out here! Easy Subli Package 1 & Easy Subli Package 2
Have fun creating! Don't forget to tag us on Instagram so that we can see what you made.