A common statement that we hear from customers is "I've had my Silhouette for about a week and I'm scared to take it out of the box" So we thought it would be a good idea to walk you through the unboxing process to show you that there is nothing to fear! In fact the quicker you do it the sooner you can start making awesome goodies!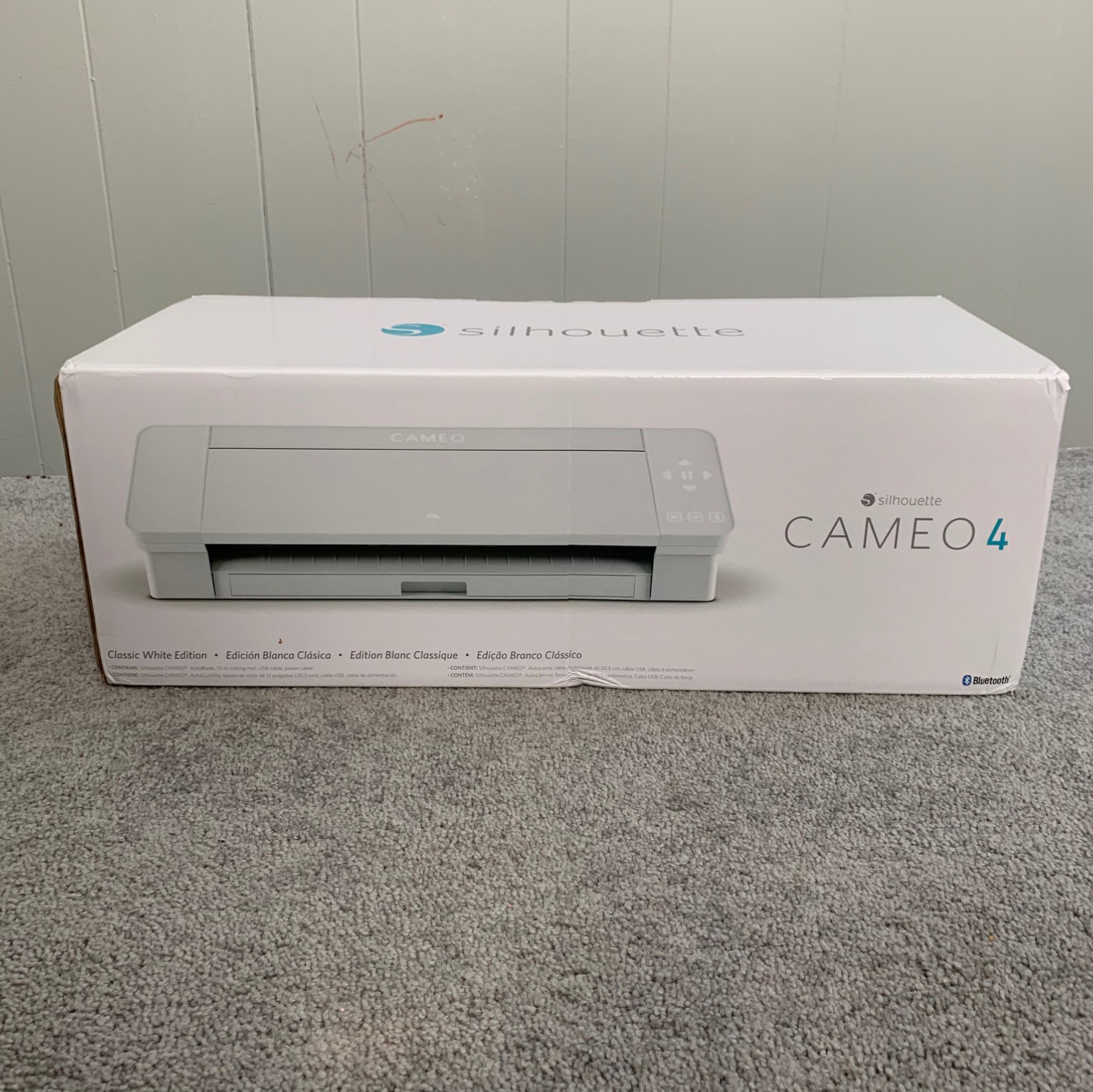 So first things first open your box.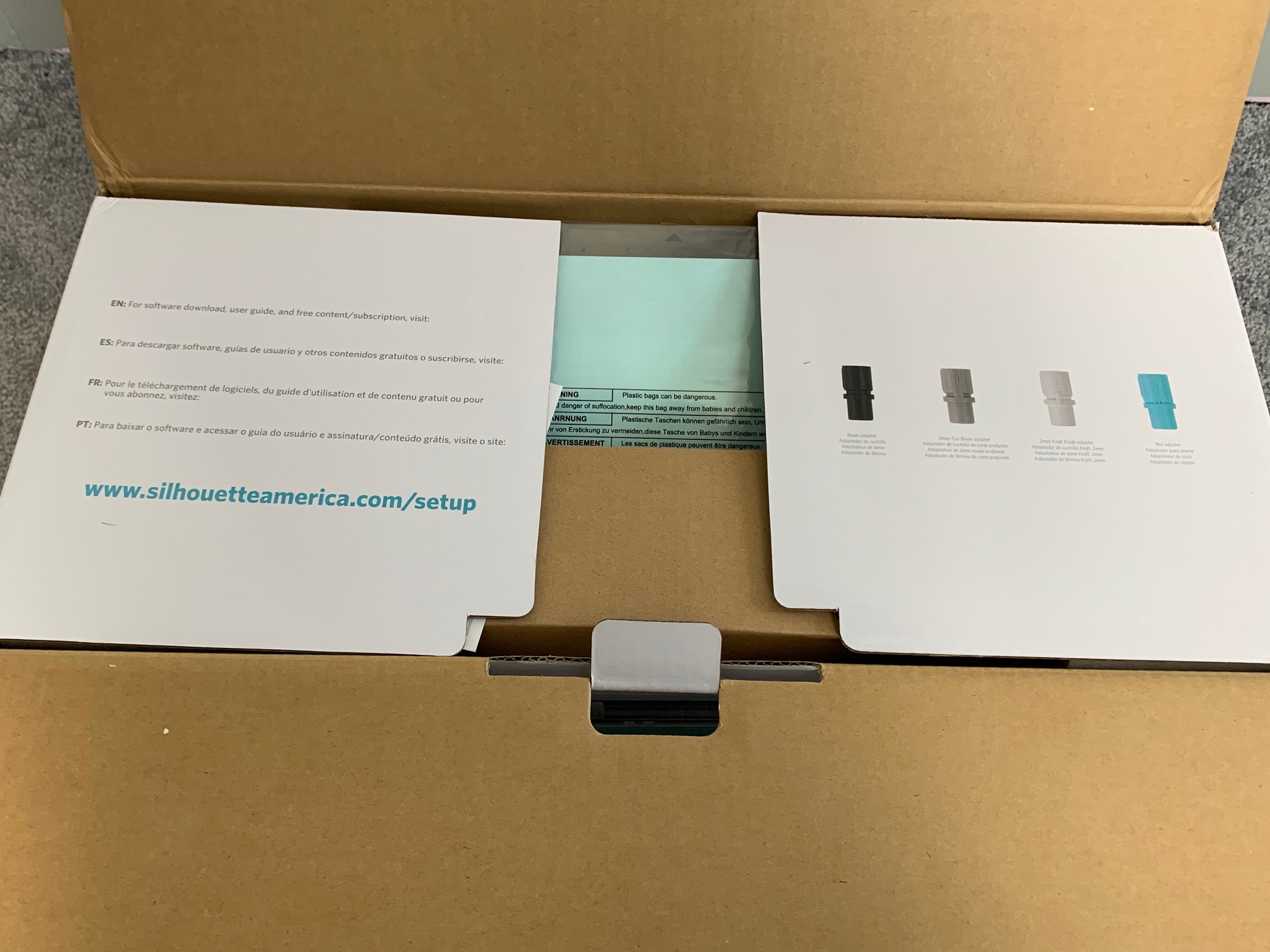 Inside you are going to find some papers, cords, cutting mat and of course your Silhouette Cameo.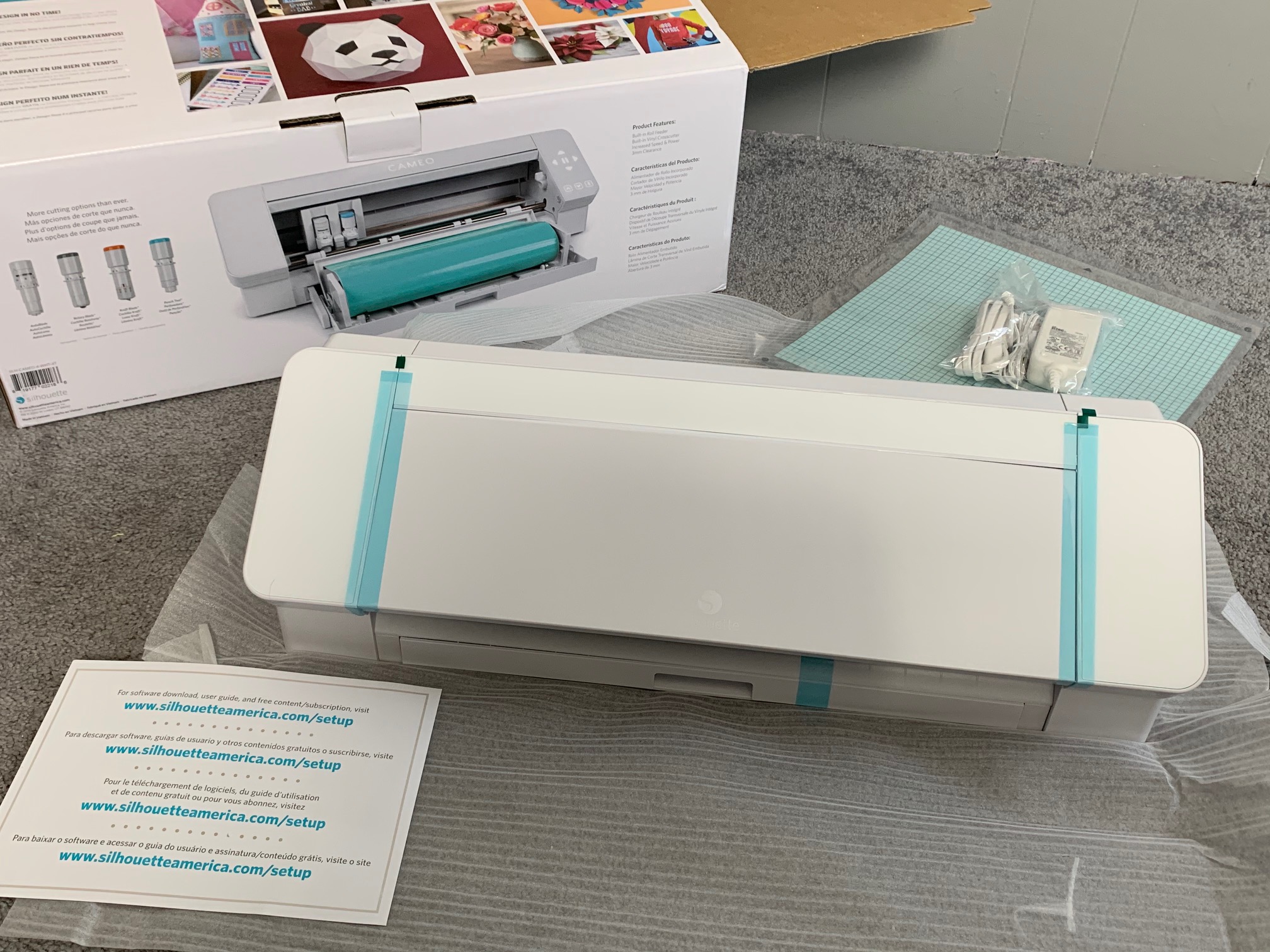 As you start peeling away all of the packaging materials you will find some neat spots that move. Like this one for instance. Watch what happens.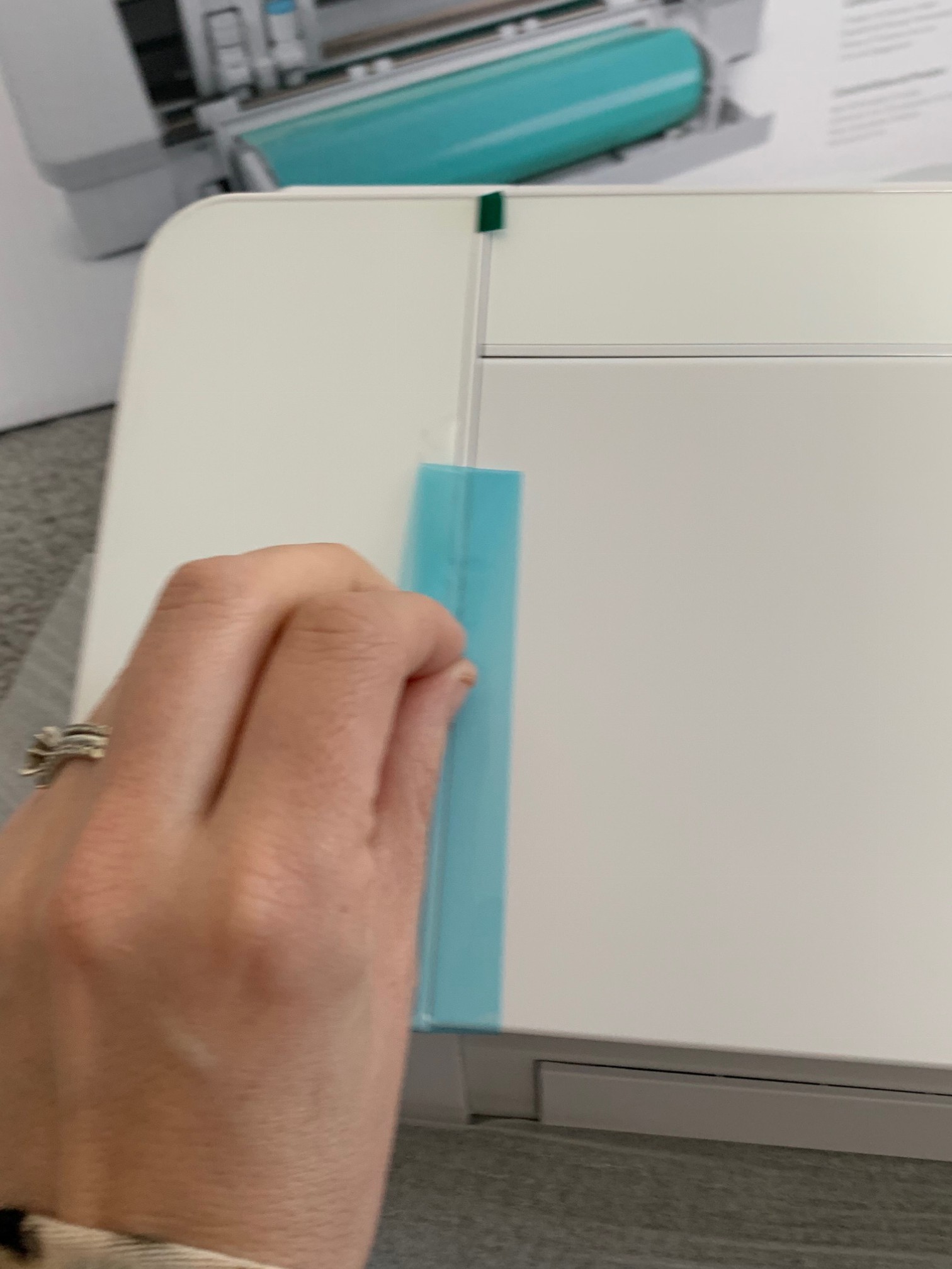 It opens! It's also the perfect size to store your extra Silhouette Blades.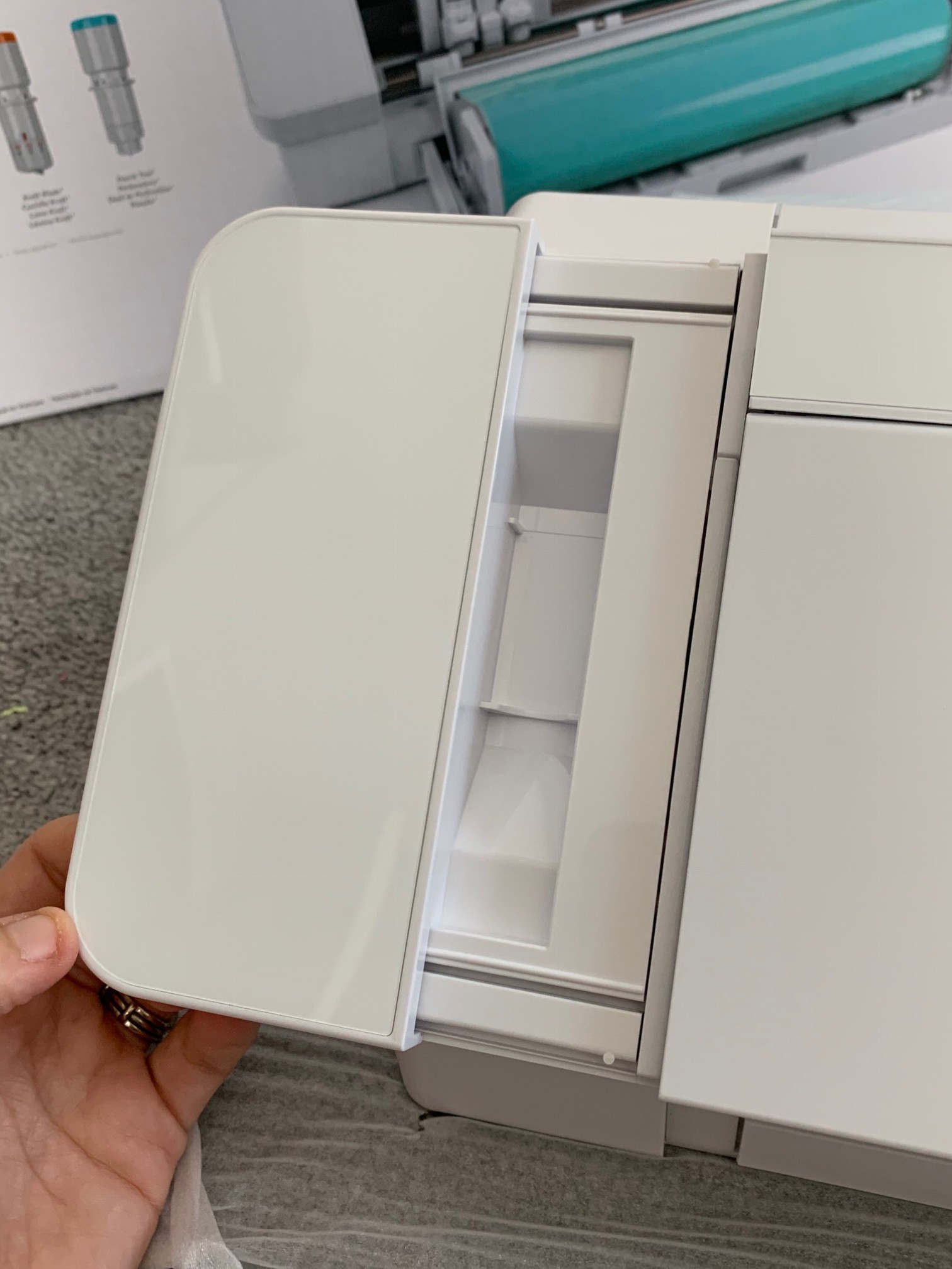 If you've made it this far you may be wondering where the blade is. Look inside the tan triangle!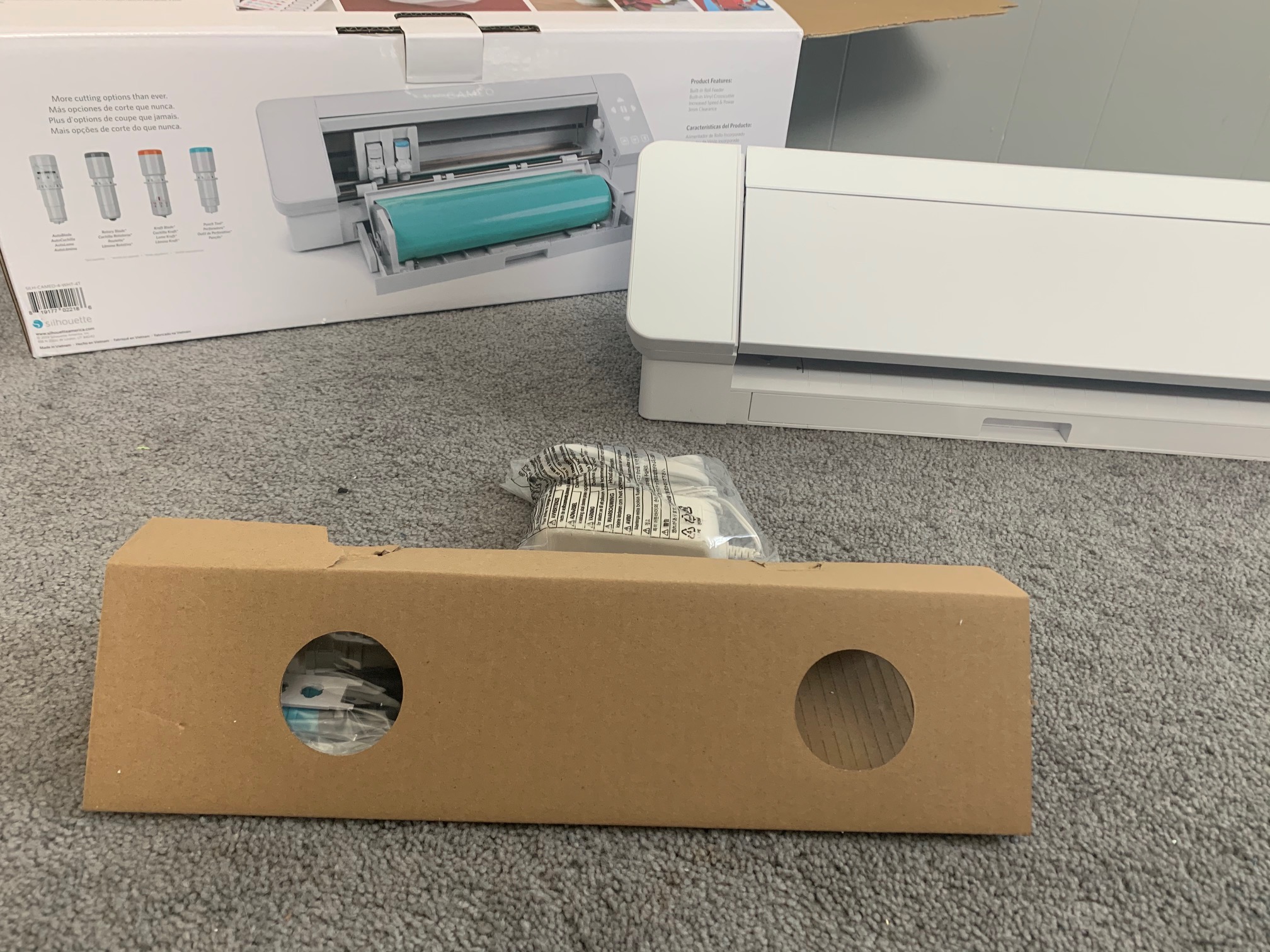 Now you should have the remaining pieces to put together.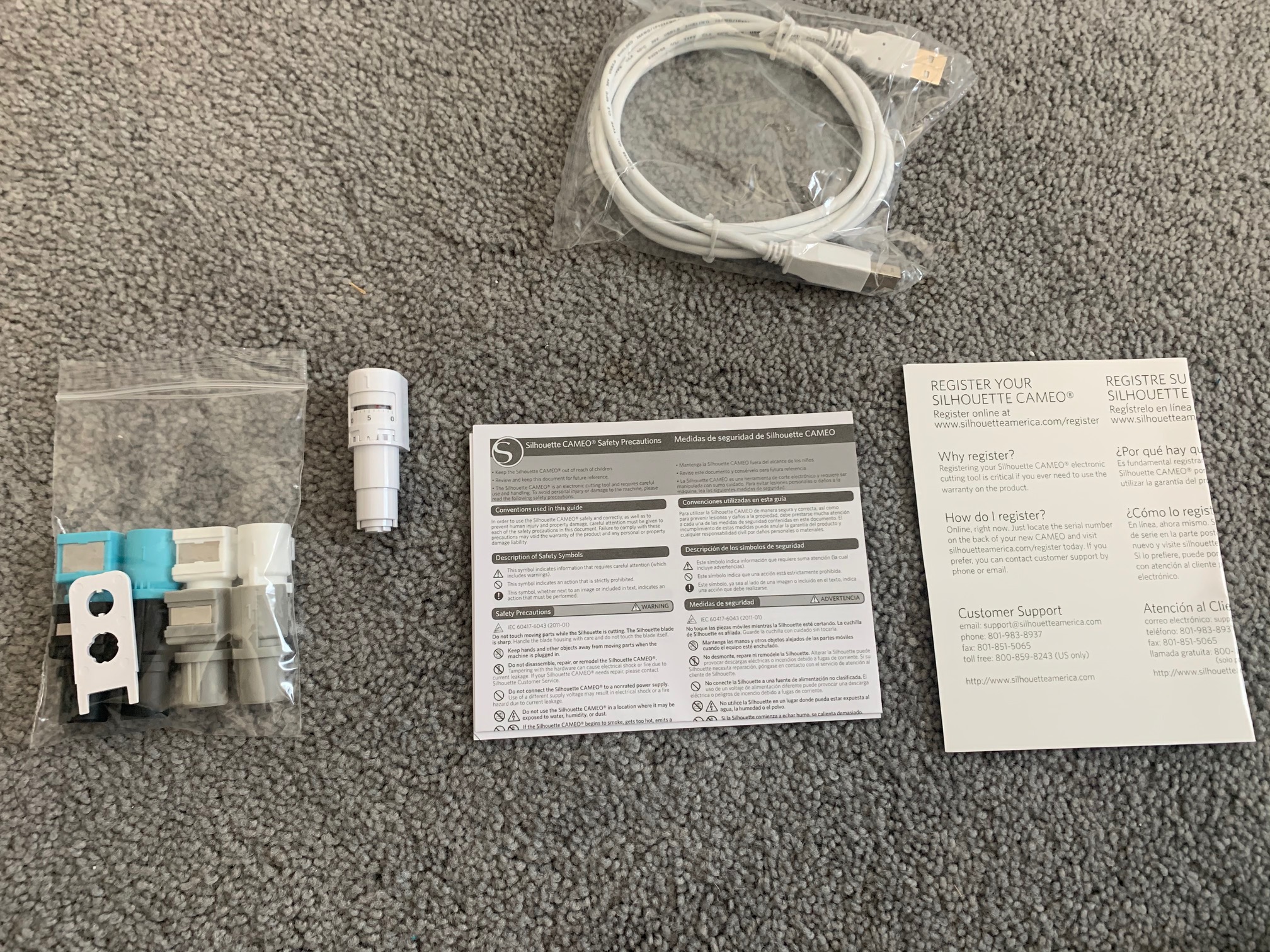 Start by plugging in all of your outlets.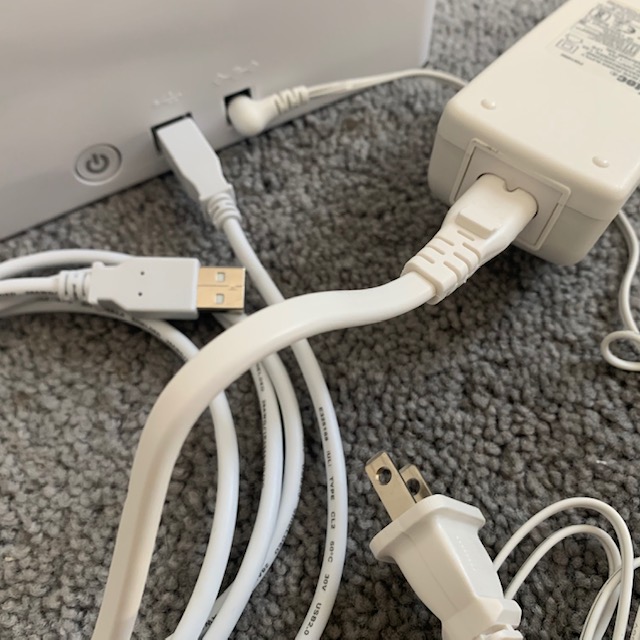 Take your auto blade and place it into your machine.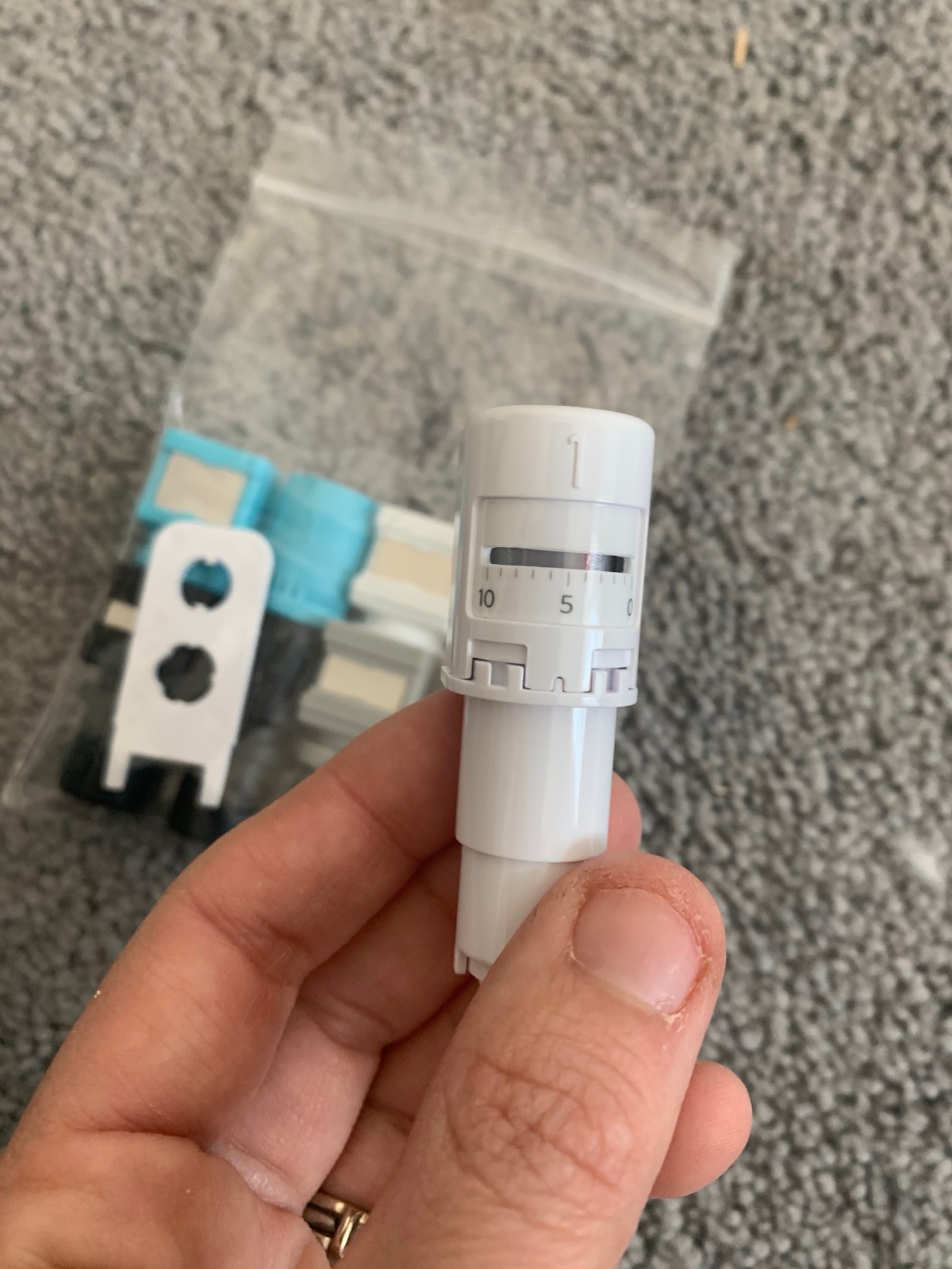 To do this just pull the tab out, place the blade in and gently push the tab back.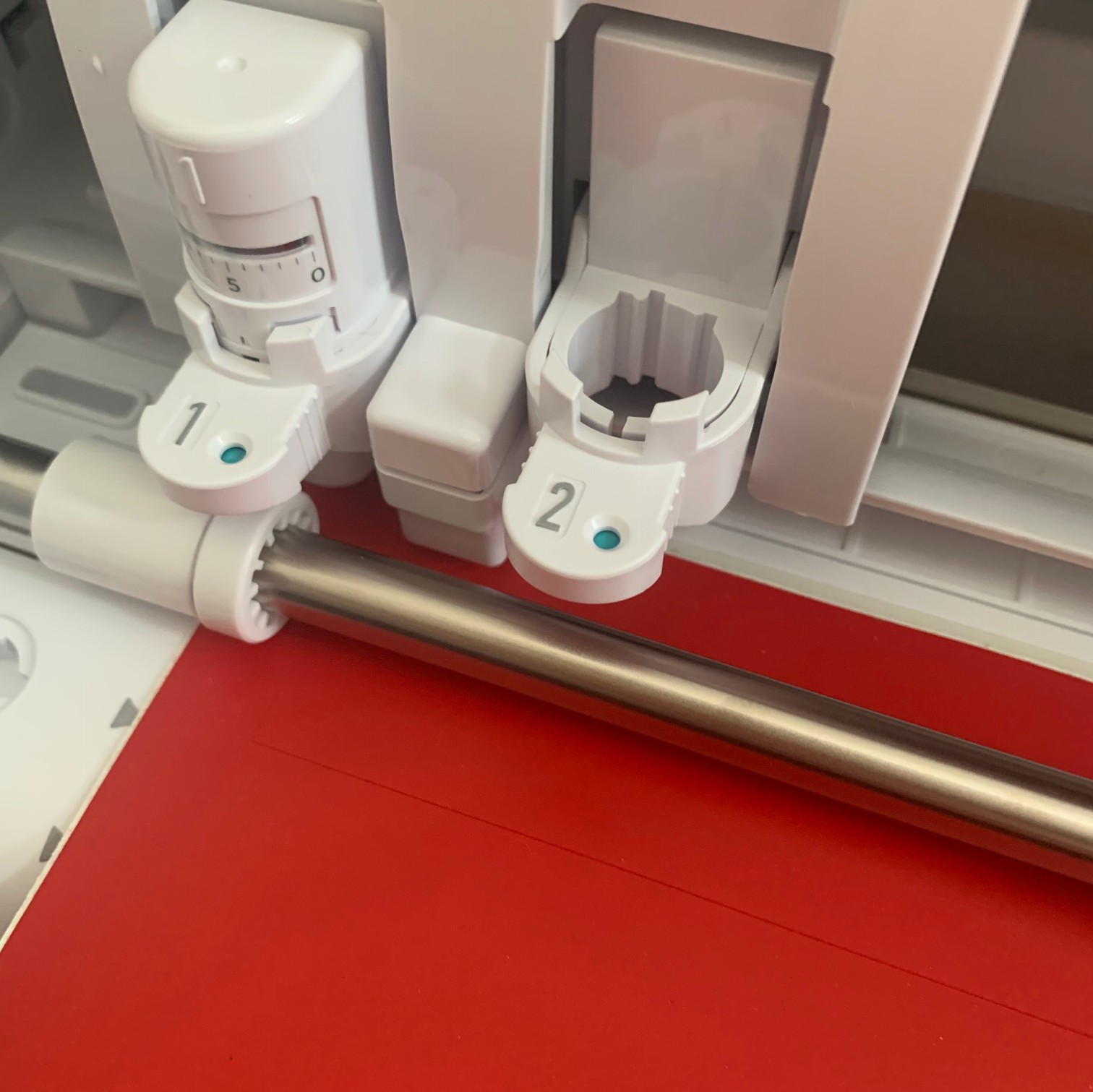 At this point you are ready to design something and make your first cut! Youw ill need to download your Silhouette software by following the instructions on the card.
Open the program and start with a simple design/shape. As you see I used a rectangle.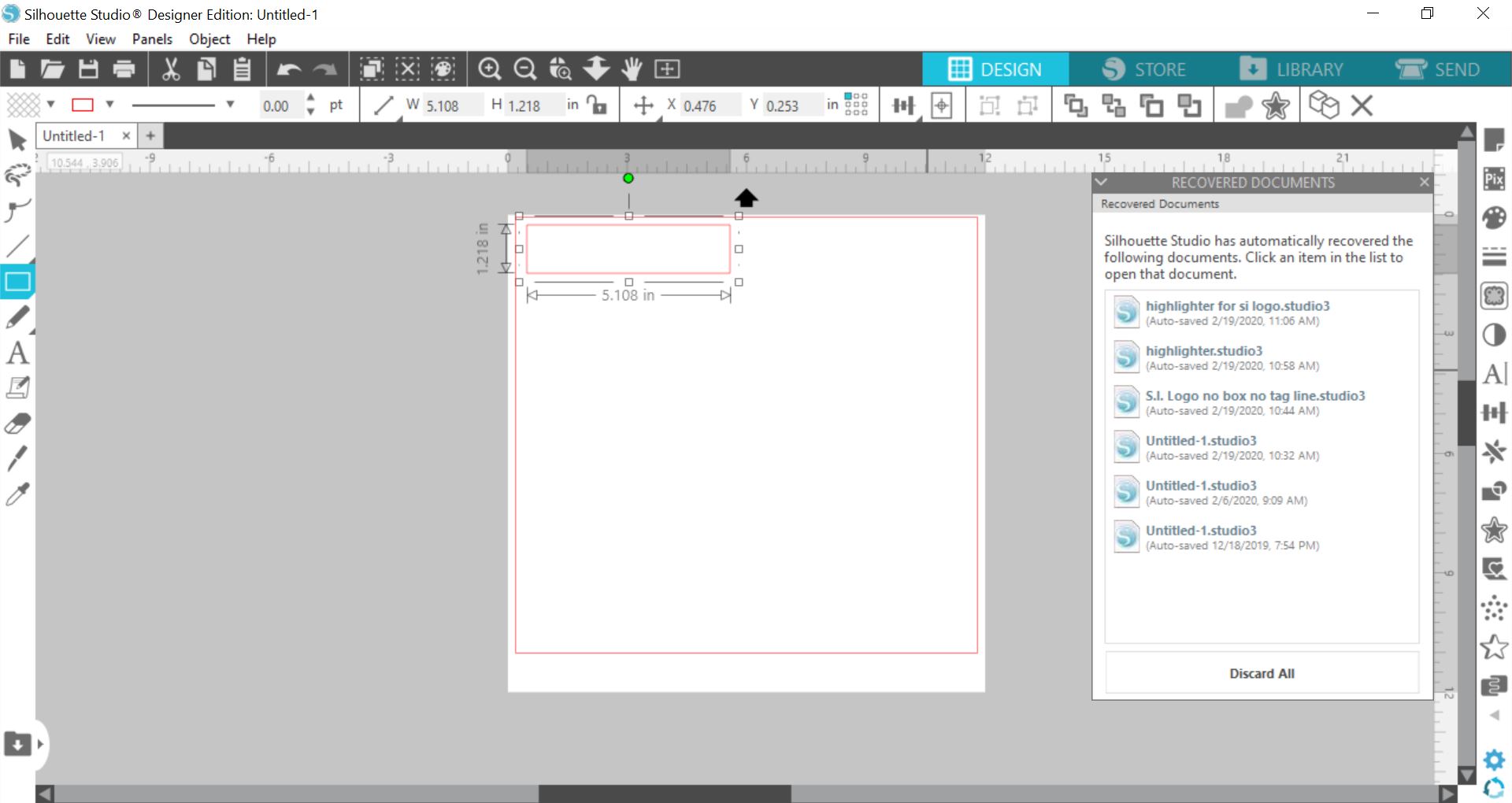 Now head over to the send option. Change the Material type to whatever you are cutting with. Make sure the blade is on Auto Blade and click cut!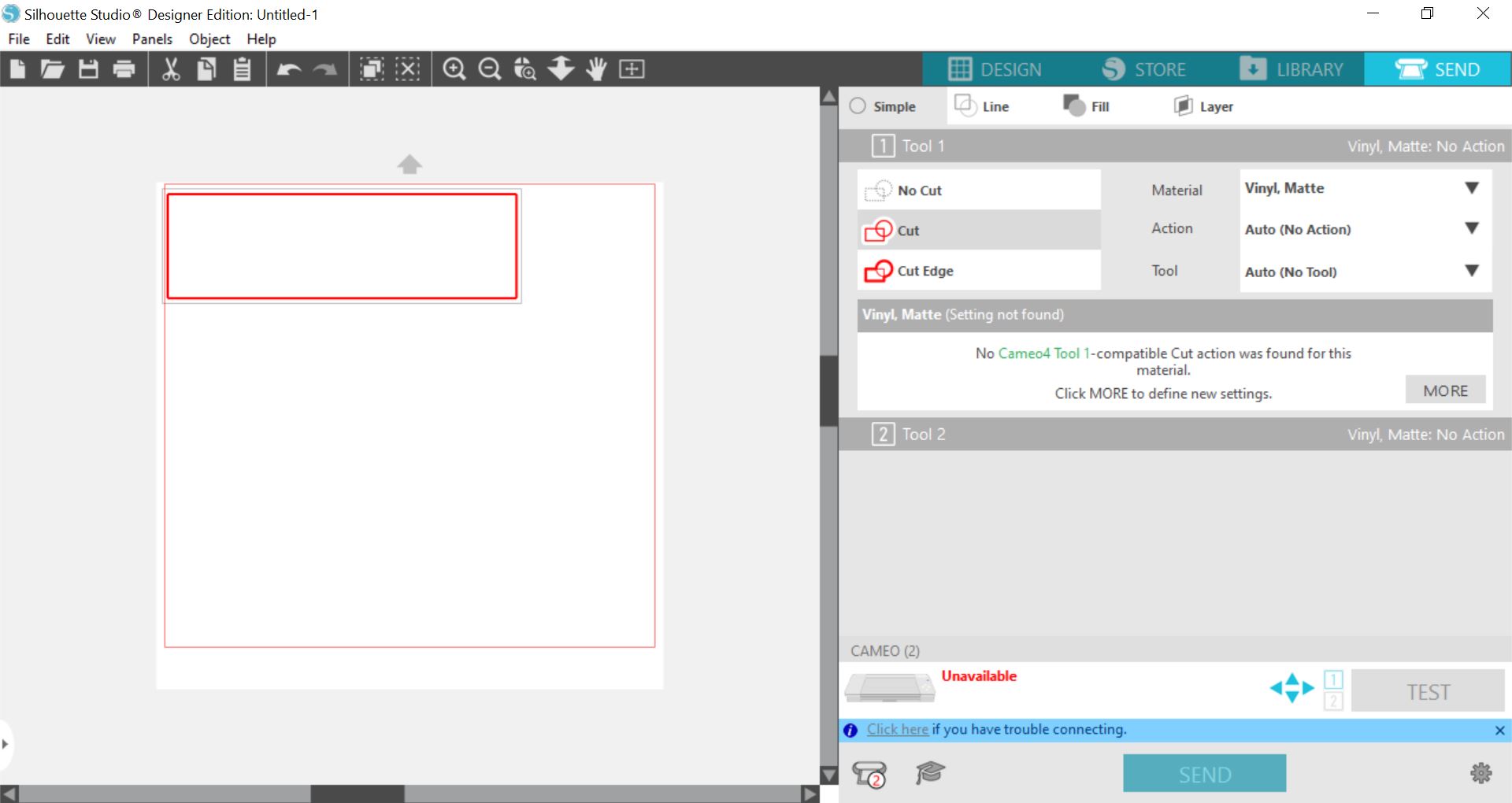 Once you cut you can weed your design!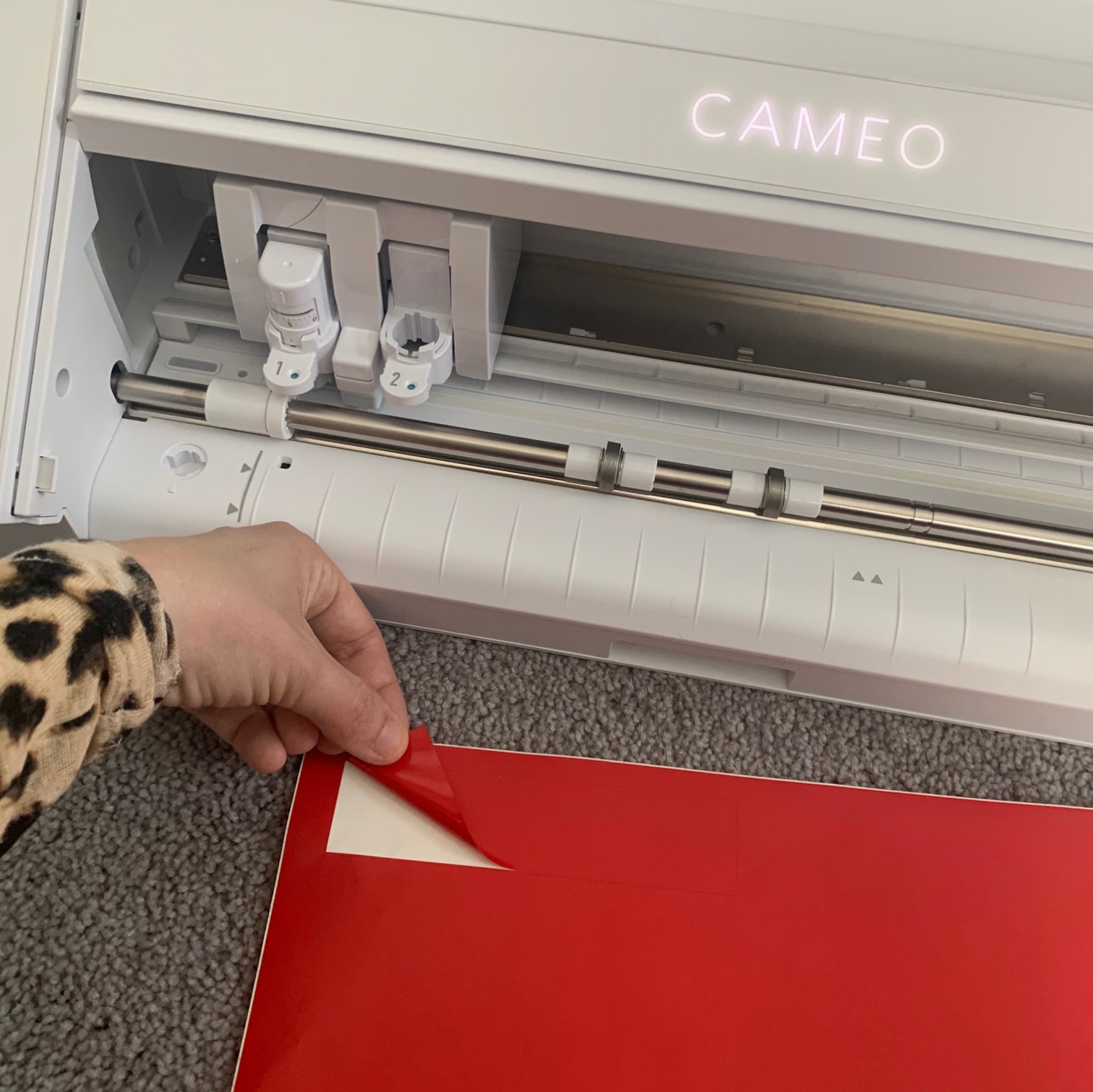 Congrats you are now ready to get to crafting!