There are a lot of vinyl options on the market. So we thought it was a good time to give you the 411 on Vinyl so that you know your options and to eliminate any confusion that you may have.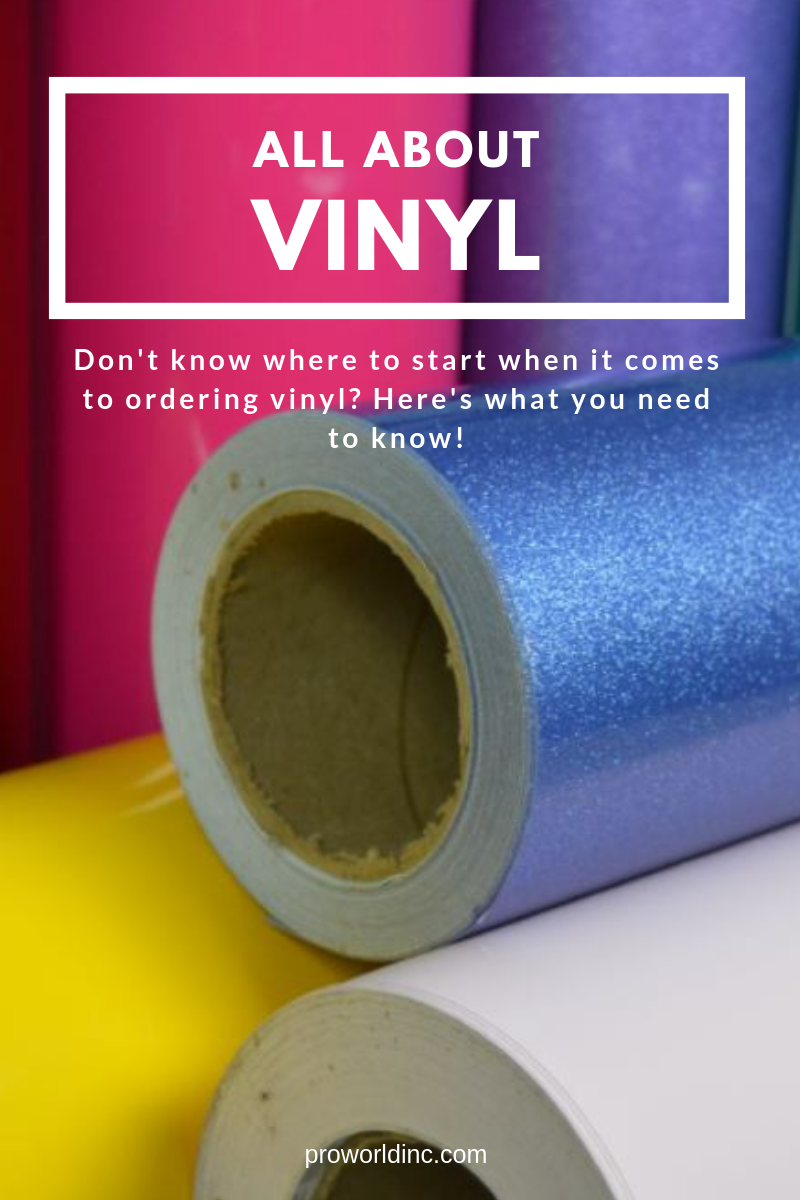 There are two main categories of  Vinyl – Adhesive Vinyl & Heat Transfer Vinyl.
Adhesive Vinyl is used as a decorative vinyl for creating signs or craft projects. It has an adhesive back and can be applied to just about any hard surface. Adhesive Vinyl comes in three different adhesive strengths – semi-permanent (631), permanent (651) and professional grade.
Heat Transfer Vinyl, which is also known as HTV is used for decorating garments and is applied with a heat press or an iron.
Vinyl Varieties
Here at Pro World we LOVE vinyl, and we carry a large assortment to ensure that our customers always get precisely what they want! Below are the different vinyl types that we carry:
Heat Transfer Vinyl (HTV)
Cutting Vinyl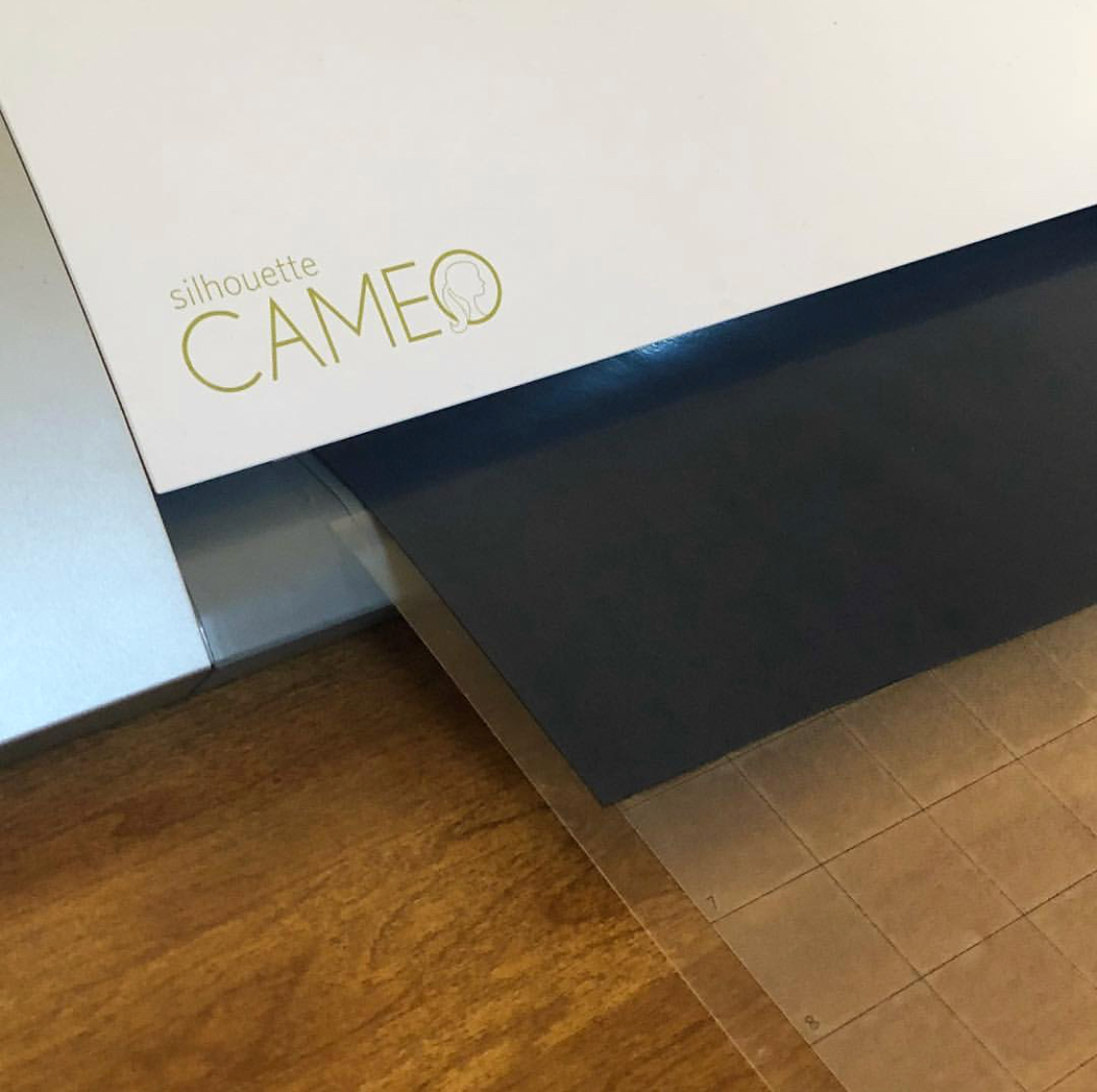 For starters, to cut vinyl you will need a vinyl cutting machine, we sell vinyl cutters in multiple sizes. There are cutters for the hobbyist and for the professional custom seller. You can find all of our options here.
Cutting Adhesive Vinyl
When you cut adhesive vinyl you want to cut on the shiny, color. Not on the paper backing. And when you apply it you will want to weed your design and then apply your gridded application tape on top of the design. This will help you align your design on the surface.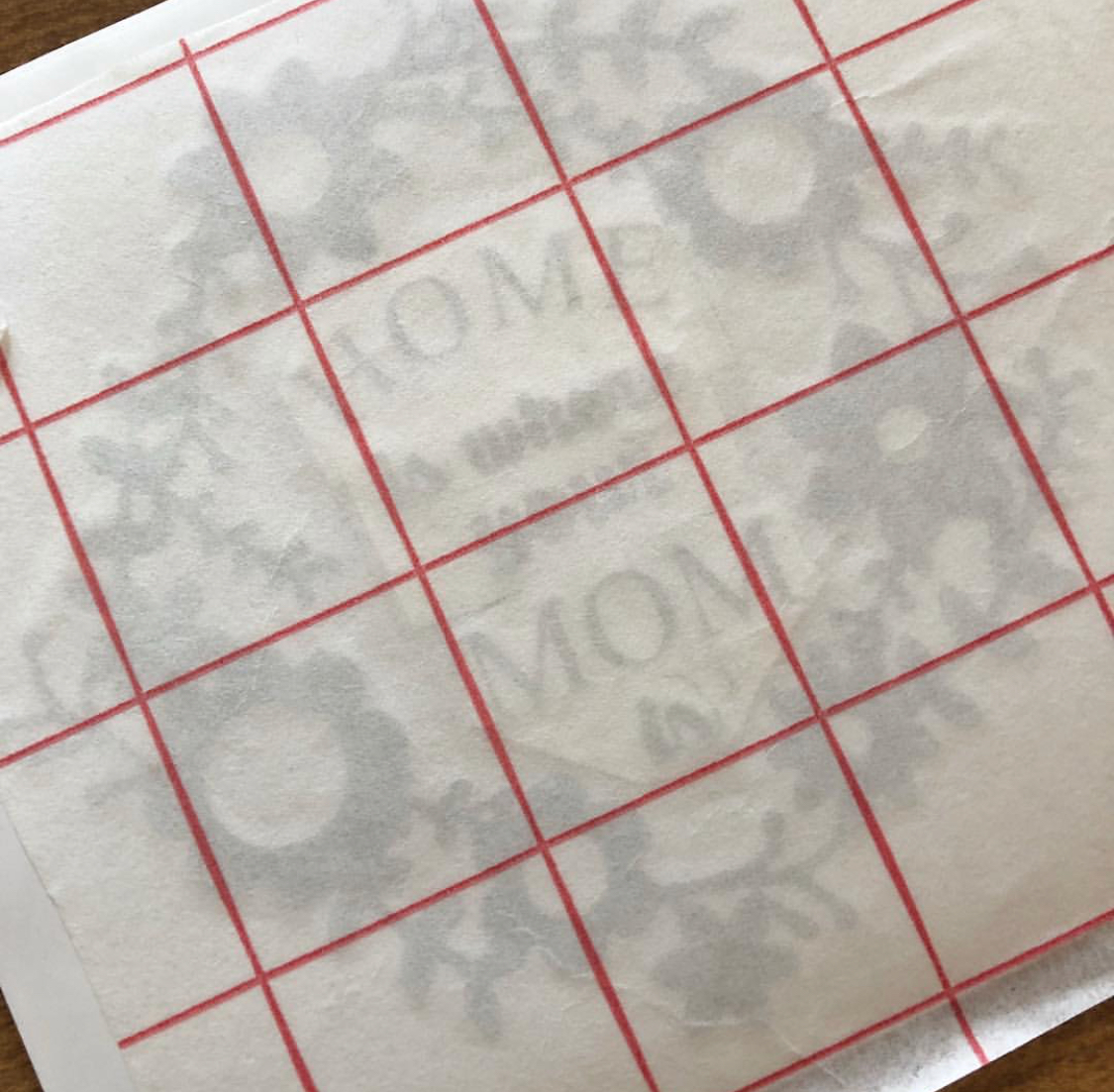 Cutting Heat Transfer Vinyl
With HTV you cut on the back side of the heat transfer vinyl, not the plastic top. Since you cut on the back of the HTV you need to mirror your design before cutting it. Then when you weed your design, you should lift the waste HTV away from the plastic sheet,  so that the plastic sheet stays intact covering your design. The plastic sheet will act as a protective barrier so that the HTV doesn't directly touch the heat. Once we are done pressing you will remove the plastic sheet.
Now that you know the difference between adhesive vinyl & HTV tell me.. What do you want to try? Head to our website from now until Sunday 10/14/18 and you can get 10% OFF all vinyl & cutters! PLUS you will get 2x PW Reward Points! Which means it is a great time to stock up.