Here at Pro World we have customers at all cutting levels, but regardless if you are new to custom goods or a seasoned pro it's always good to learn a new trick or two. So for today's blog post we've compiled some of our favorite tips and tricks when working with vinyl!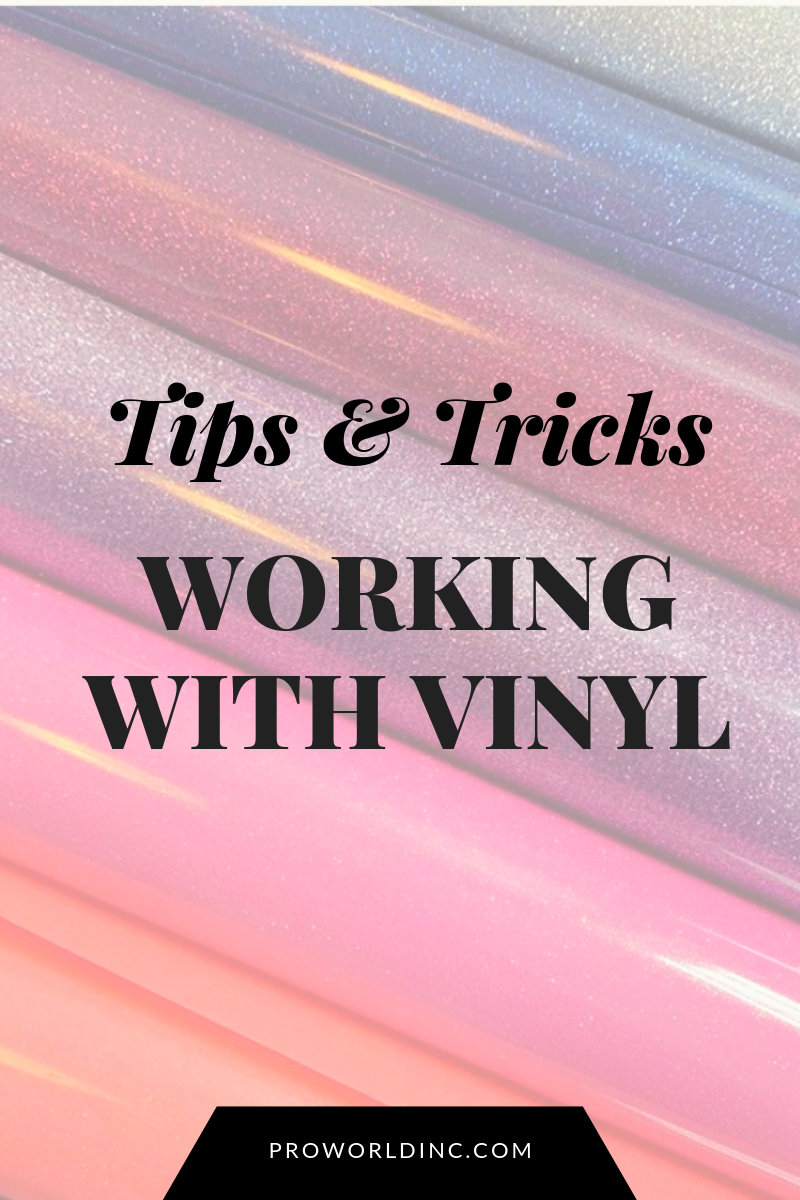 What's, What?
When you save your vinyl scraps it can get confusing as to what vinyl is used for what type of application. Here are a few tricks to know what's, what!
HTV has a shiny plastic top so you cut the back, adhesive vinyl has a paper on the back so you cut the front.
Need to tell the difference between your EasyPSV adhesive vinyl? Grey grids mean permanent, mint grids mean temporary!
Oracal Adhesive vinyl usually has a number on the backing which helps tell it apart. Here's what the numbers mean: Oracal 651 is shiny and permanent, Oracal 641 is matte and permanent, Oracal 631 is matte and semi-permanent
Cutting Tricks!
Always test cut your design to make sure that it is cutting as it should!
Place a rectangle around your image before cutting to help you weed your design.
If you have an intricate design slow down the cutting speed.
When cutting multiple vinyl colors on your silhouette machine you can make cutting easier by cutting by color fill.
Want to cut multiple images of the same design with your Silhouette? Use the fill page button
Application Tips
When layering adhesive vinyl use guides to help line up where the vinyl goes. You can do this by adding small rectangles to the outside of your project. Line up the rectangles and your image is as it should be.
Occasionally the adhesive vinyl won't stick to a surface because of the way that it was treated. You can usually make it stick by spraying an adhesive spray onto the hard surface.
Use a pressing pillow for HTV for an even pressing area.
Combine heat transfers and HTV for a luxury result
Do you have a vinyl tip that we didn't list? TELL US! Tag us on Facebook or Instagram so that we can add it to our list!