Are you thinking about getting a heat press? You should! They are great, regardless if it's for your next business adventure or a social gathering that requires personalized tees, mugs, and more!
When it comes to heat presses, you may be asking yourself, "What heat press should I get?" 
There are many options when it comes to heat presses, so the question you should ask yourself is " What do you want to make?"
If you would like to create a custom mug or water bottle, you will want to check out our Mug Presses! One of our favorite presses is the TransPro Plus Mug Press The extra-long heating element gives you the ability to easily print any size skinny tumbler – including a 20oz or 30 oz skinny tumbler!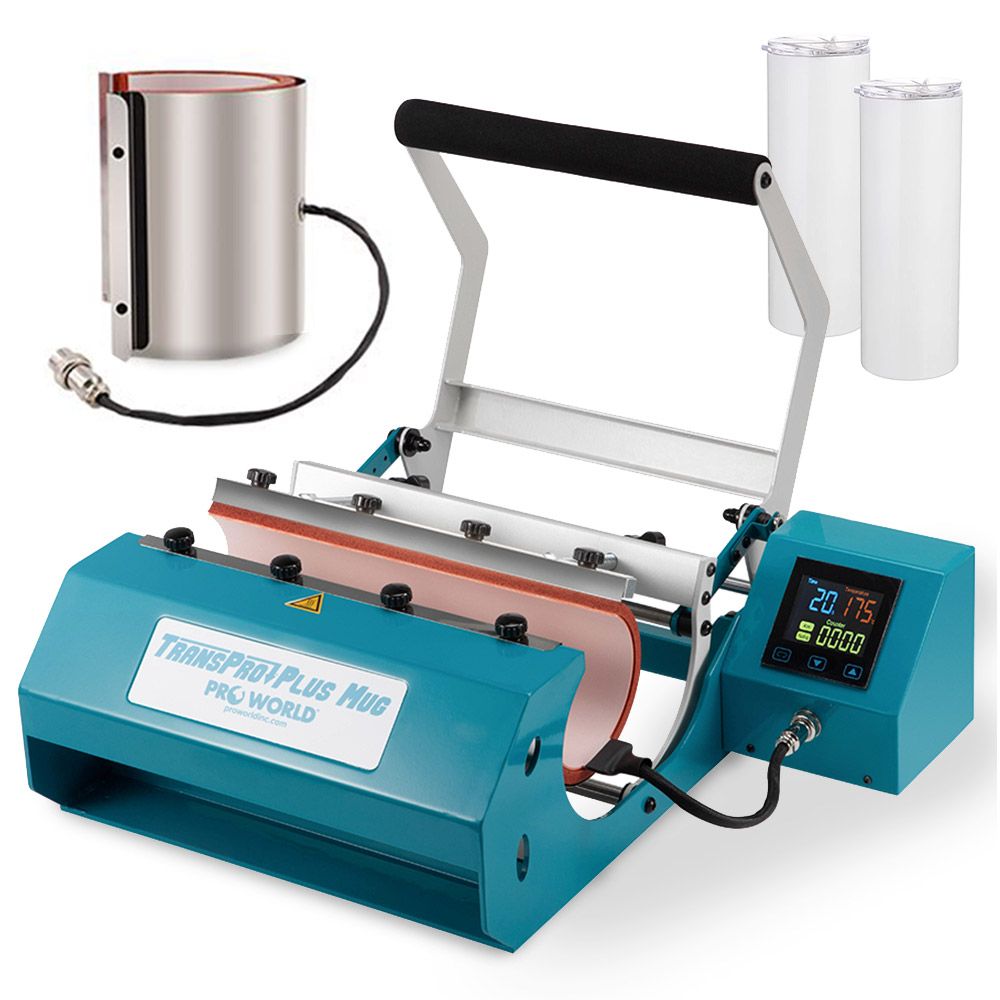 If you are looking for a garment heat press. The TransPro 15 x 15 is the #1 selling heat press. This heavy-duty product has all you need to print on T-shirts, mousepads, jean jackets, and more!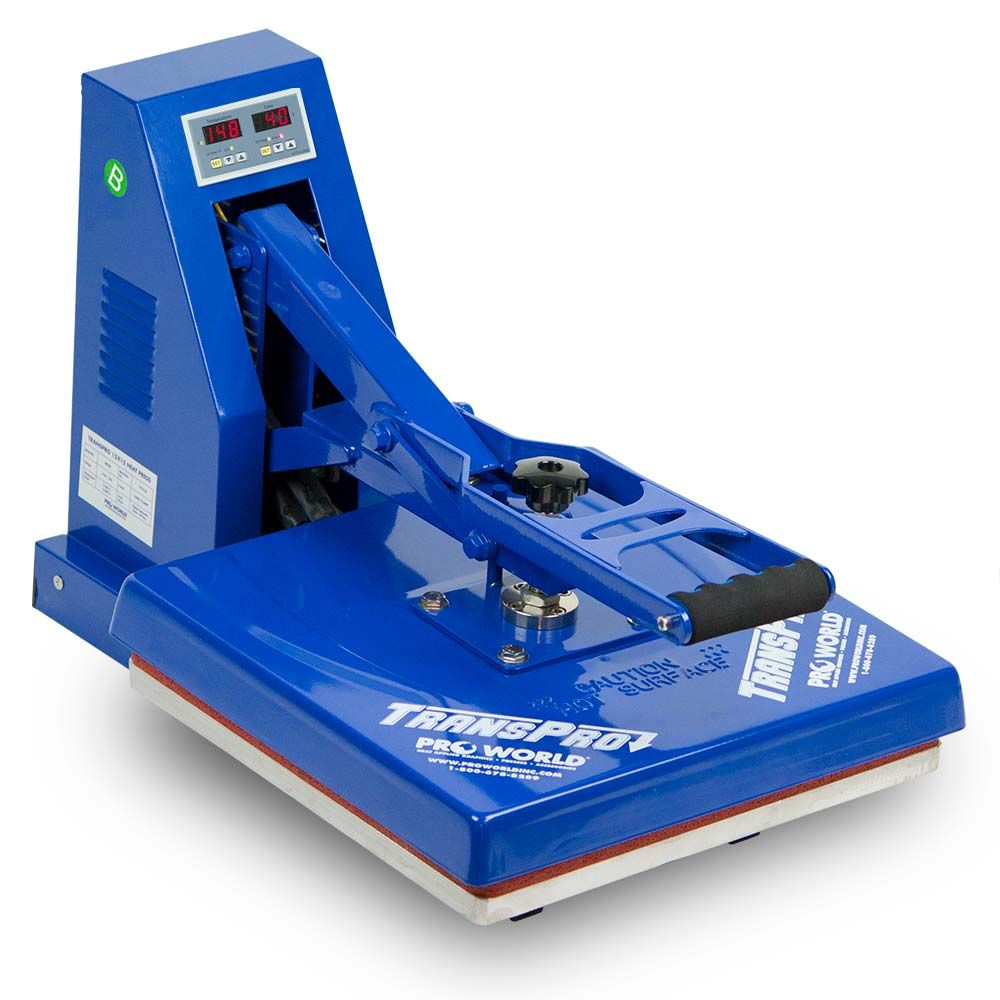 "I searched for months to find the perfect heat press with a warranty and excellent customer service, this is it!!" Our customer Billie Jean gave an amazing review for the USA's most popular heat press! 
Looking for a wider surface? Try the TransPro Swinger! The 16 x 20 heat press has a wider opening than most heat presses on the market.
TRANSPRO SWINGER 16×20 HEAT PRESS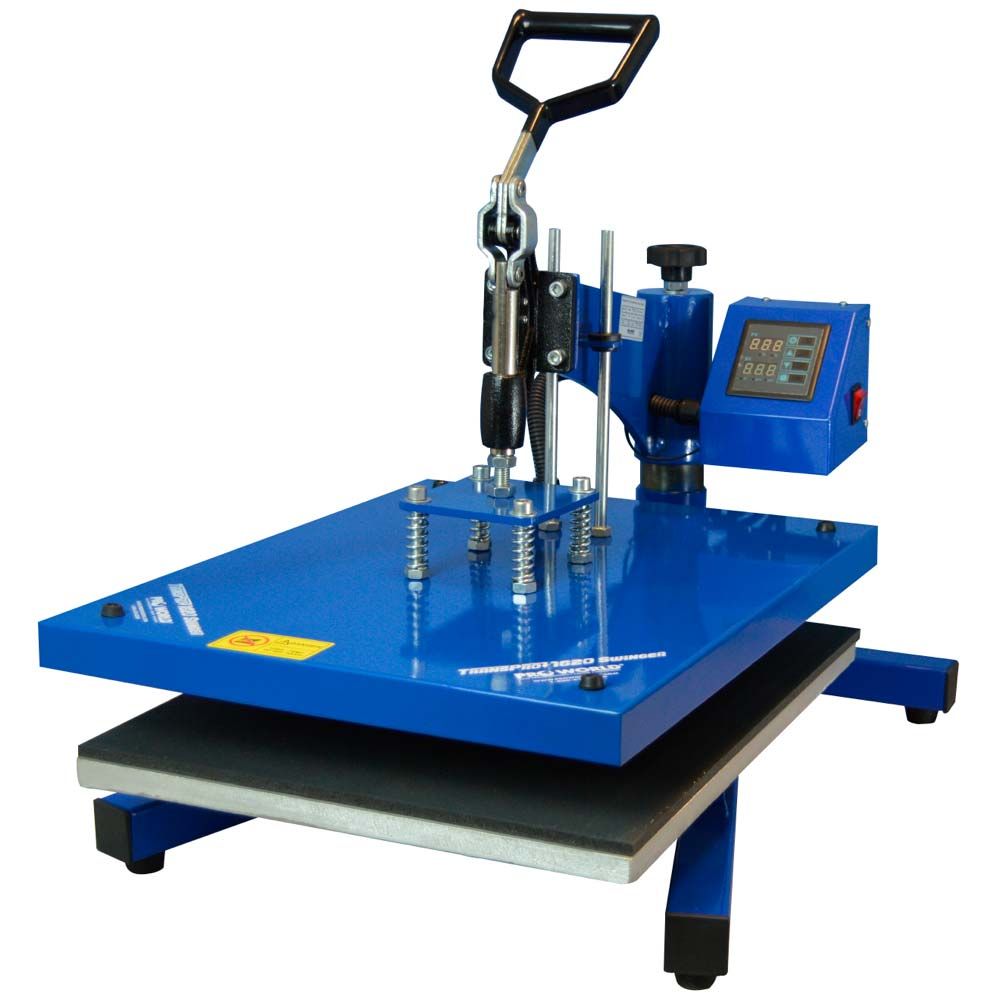 If you'd like to start making hats you will want to get a hat press! The  TRANSPRO AUTO OPEN CAP HEAT PRESS is a nice option. We love it because of how easy it is to use, thanks to the hydraulic automatic opening feature! 
Hopefully, this Heat Press overview helped you on your buying journey. If you have any other questions just ask! And remember, you can check out the whole collection of Heat Presses here!