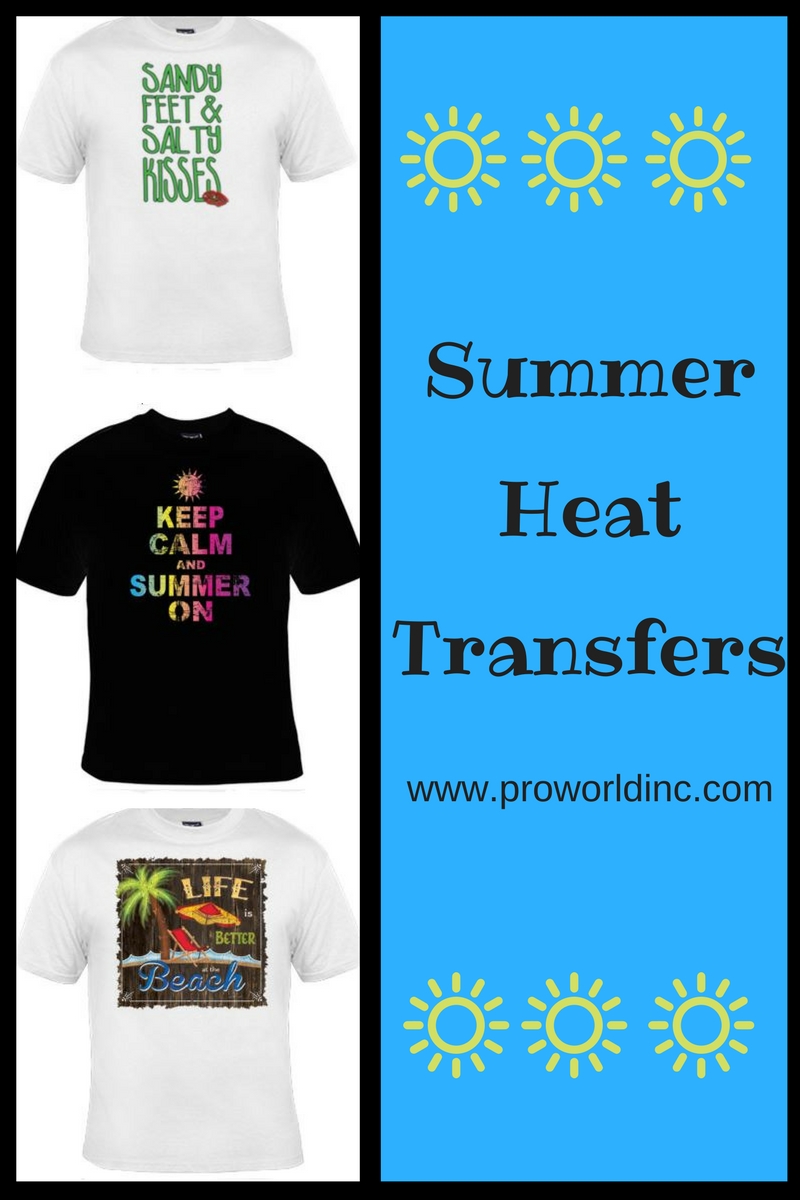 Summer is finally here! Which means it's time to break out the t-shirts and beach totes. Heat Transfers are a great way to add some personality to a plain garment. With thousands of Heat Transfer designs at Pro World to choose from, and a variety of media types (screen print, foil, rhinestones/studs, 3D, solar, and glitter), you'll find one (or many) that is a perfect fit for you.
Heat Transfers are so easy to apply. All you need is the Heat Transfer, a heat press, and your garment! Lay the heat transfer on your garment, press it with your heat press according to the instructions listed online, and peel the backing paper off of your design.  Your finished product will be ready to go in only 15 seconds.
Here are some of our summer favorites: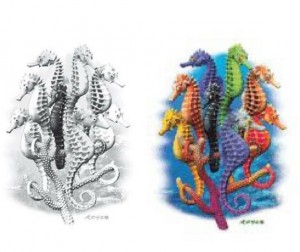 Put the sun to work and watch a black-and-white image fill with color, with the solar heat transfer's color changing technology. You'll want to make sure you have a light colored garment for this one. Check out all of our summer heat transfer designs!
Glow in the Dark Heat Transfers: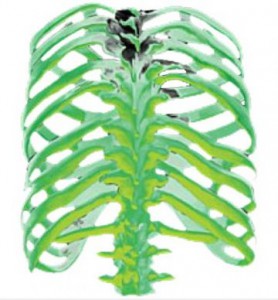 Your campfire won't be the only thing lighting up the darkness on a summer night. Give everyone a laugh (or scream) while roasting s'mores with a glow in the dark heat transfer. The best part – your new t-shirt can double as your Halloween costume come October.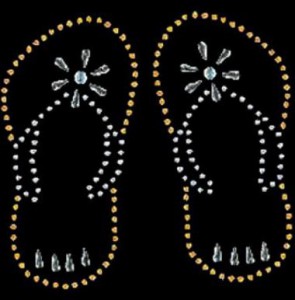 Watch as the sunlight bounces off a rhinestone design, like this pretty flip flop heat transfer. We have many rhinestone heat transfer designs to choose from!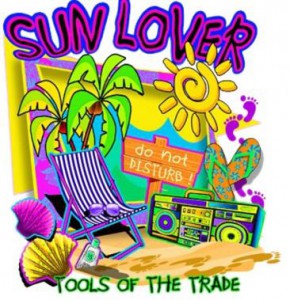 We have heat transfers for those who can be found at the beach.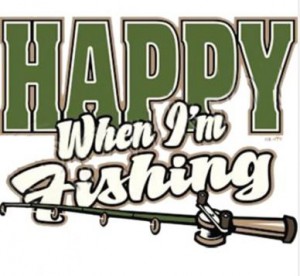 And for those who'd rather be fishing.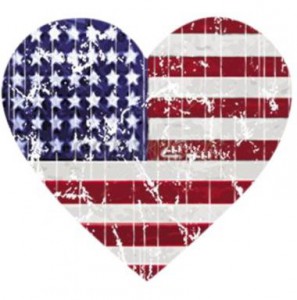 With a variety of red, white and blue Heat Transfers, you will be set for celebrating all of the summer holidays.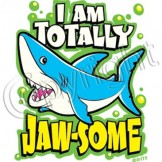 And don't forget the little ones! We have plenty of heat transfers for children too! 
Plus, it takes almost no time to apply a heat transfer, leaving you with more time for fun in the sun!
View & Add Comments