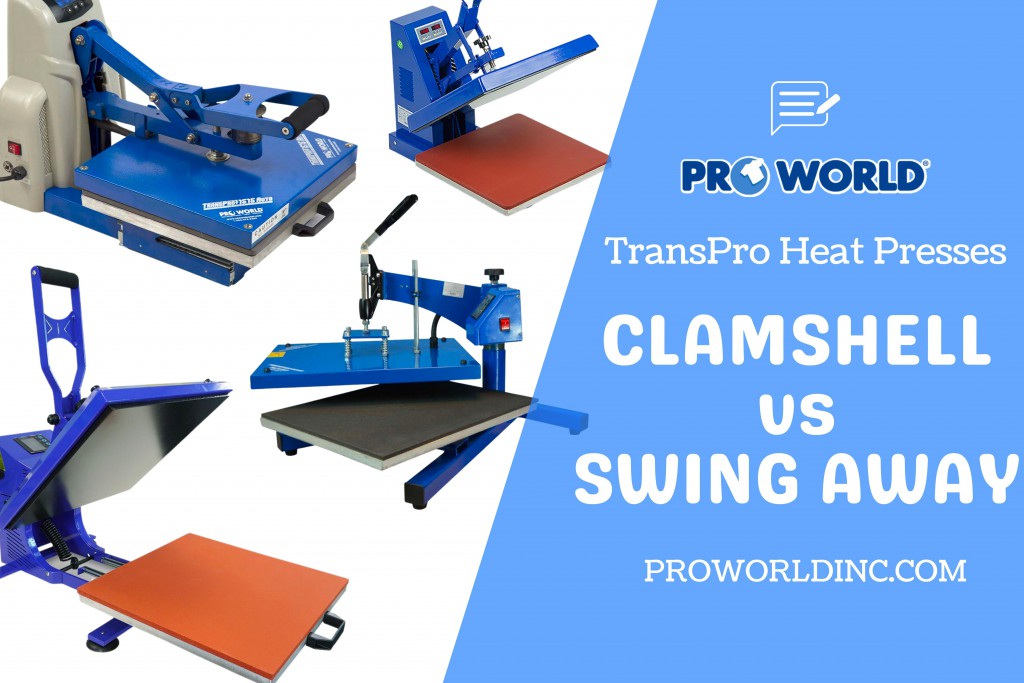 Are you in the market for a new (or your first) heat press?? You came to the right place! Pro World carries a broad selection of TransPro heat presses- many of which are eligible for our $200 off deal!*
*If you purchase at least $399 in stock transfers, transfer paper, heat transfer vinyl, sublimation paper, sublimation blanks, and Silhouette products (excluding cutters & custom transfers), a $200 discount will automatically be applied to your cart.
But first, do you even need a heat press? Can't you just use an iron or handheld heat press?
In some situations, yes. However, a heat press gives you the pressure consistency, temperature control, and larger work area necessary for most projects. Additionally, if you have a steam iron, the holes on the bottom will affect the amount of pressure being applied. Your transfer won't be receiving any pressure in the areas where the holes are.
So if you have a t-shirt business (or are thinking about opening one), using a heat press will allow you to create MORE shirts in way LESS time. Plus, you'll be able to feel confident in the quality of your shirts!
Clamshell vs. Swing Away Heat Presses
We carry two different styles of heat presses: Clamshell & Swing Away. While the design may differ, one isn't necessarily better than the other. When trying to decide between the two styles, keep in mind the type of substrates or garments you'll be working with, as well as how much space you have available in your work area.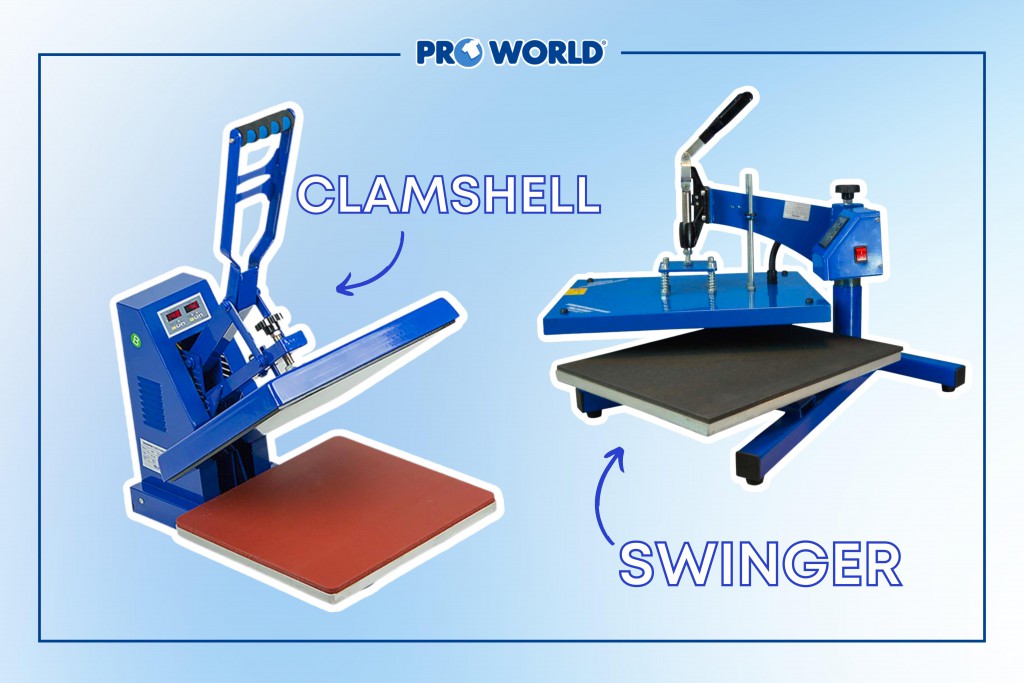 Clamshell Heat Presses
Clamshell heat presses open and close just like a clam. They have a smaller footprint of the two styles and also tend to be the more affordable option. They're great for beginners because the design and set up are so simple.
Swing Away Heat Presses
Swing away heat presses have a top platen that lifts and swings completely away from the lower platen. This makes it easier to lay out your garment or substrate without the risk of burning yourself.
The design of swing away heat presses also makes them more conducive to working with thicker items, such as plaques and tiles. This is because the top platen comes down straight and can apply pressure evenly.
Swing away heat presses require more space than a clamshell style. You'll need to make sure there's enough room on either side of the machine to swing the top platen.
The TransPro Slide: The Best of Both Worlds!
If you love the affordability and size of a clamshell heat press but also want the ease of laying out your garments safely away from the heat, you may want to consider our TransPro Slide heat press!
The TransPro Slide is a clamshell style, but the lower platen slides out like a drawer. This gives you plenty of space to lay out your garment without having to get too close to the heat.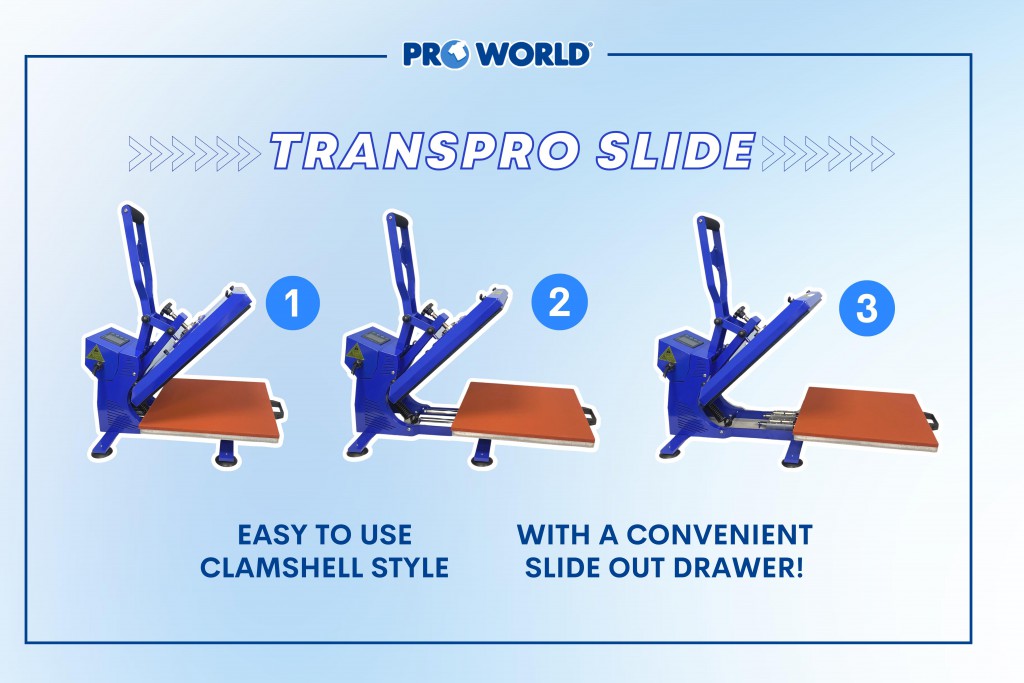 Whichever TransPro style you choose, you can feel confident that you'll be getting a quality heat press at an unbeatable price! Check out all of the TransPro Heat Presses here and don't forget about our $200 off special!!
View & Add Comments