Did you recently purchase a Heat Press? Congratulations! A heat press can take your business, or personal crafting, to a whole new level. Our TransPro Heat Presses are ideal for applying heat transfer vinyl (HTV), transfers to t-shirts, jackets, mouse-pads, tiles, and more.
Today we are sharing  5 tips to help get you started using your heat press with heat transfer vinyl (HTV) and giving one lucky customer a chance to WIN a TransPro Mini Heat Press!  Head to the bottom of the post and see how to enter.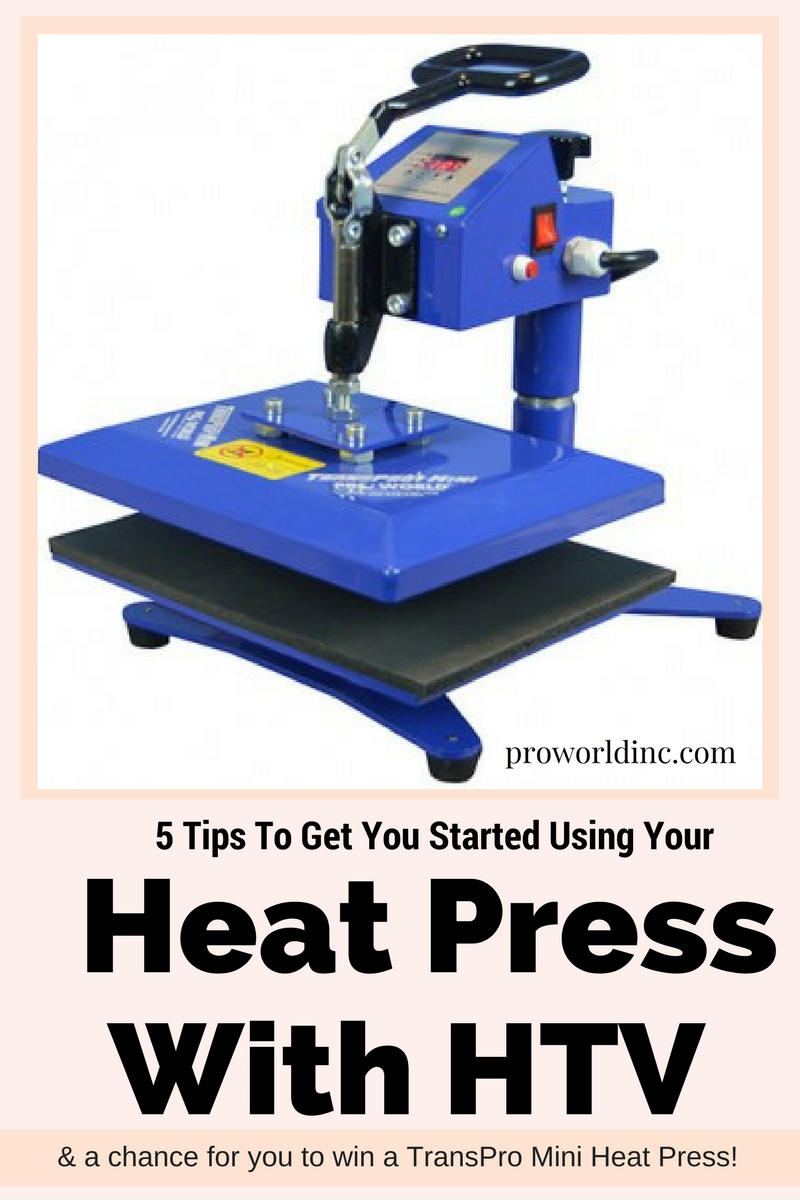 1 – You want to make sure the press is set to the proper temp and time for the specific vinyl you are using. You'll also need to know whether to peel the backing off when it's still hot, warm or if you need to wait till it has cooled. You can find both answers on our website.
2 – While you are designing and cutting your image, turn on the heat press so it can warm up to the desired temperature.
3 – Once your heat press has reached the desired temperature, place the garment on the bottom plate and press it for a few seconds to warm up the material, remove any moisture from the fabric, and get rid of wrinkles.
4-Be careful when deciding on placement for your design- if possible, let the seams from the neckline, sides, sleeves, and bottom hang over the side of the heat press as seams can get in the way resulting in uneven pressure. This could cause the vinyl not to apply correctly.
5 – If you are planning to layer two different colors of vinyl, be sure to set your heat press for half of the time it calls for. You'll press the first color for a few seconds; then you'll add your second color, and press it for the full length of time listed on our website. Make sure that all HTV is protected by the clear backing and your nonstick sheet.
Now that you know the basics for pressing vinyl the possibilities are endless! Show us your creations by using the hashtag #proworld on Instagram.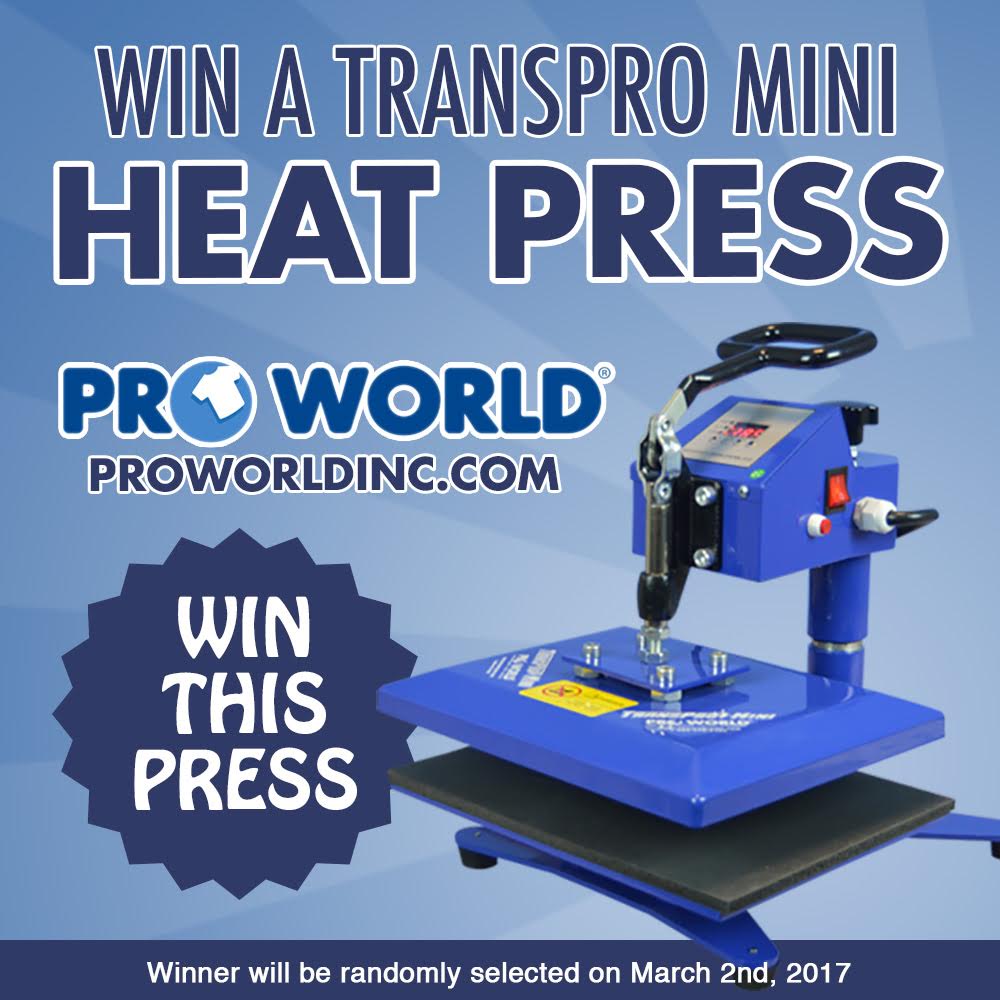 Want to get your hands on your own TransPro Mini Heat Press? We are giving one away on our Instagram page.
Now through Thursday, March 2nd at 11:59 pm EST, you can win your own Trans Pro Mini. Just follow us on Instagram, comment on our post, and tell your friends. The more you comment, the more chances you'll have to win! The winner will be announced on March 3rd.
View & Add Comments