Need to replenish your vinyl? Now is the time!!
On March 1st Siser will be having a price increase, which means now is the perfect time to STOCK UP!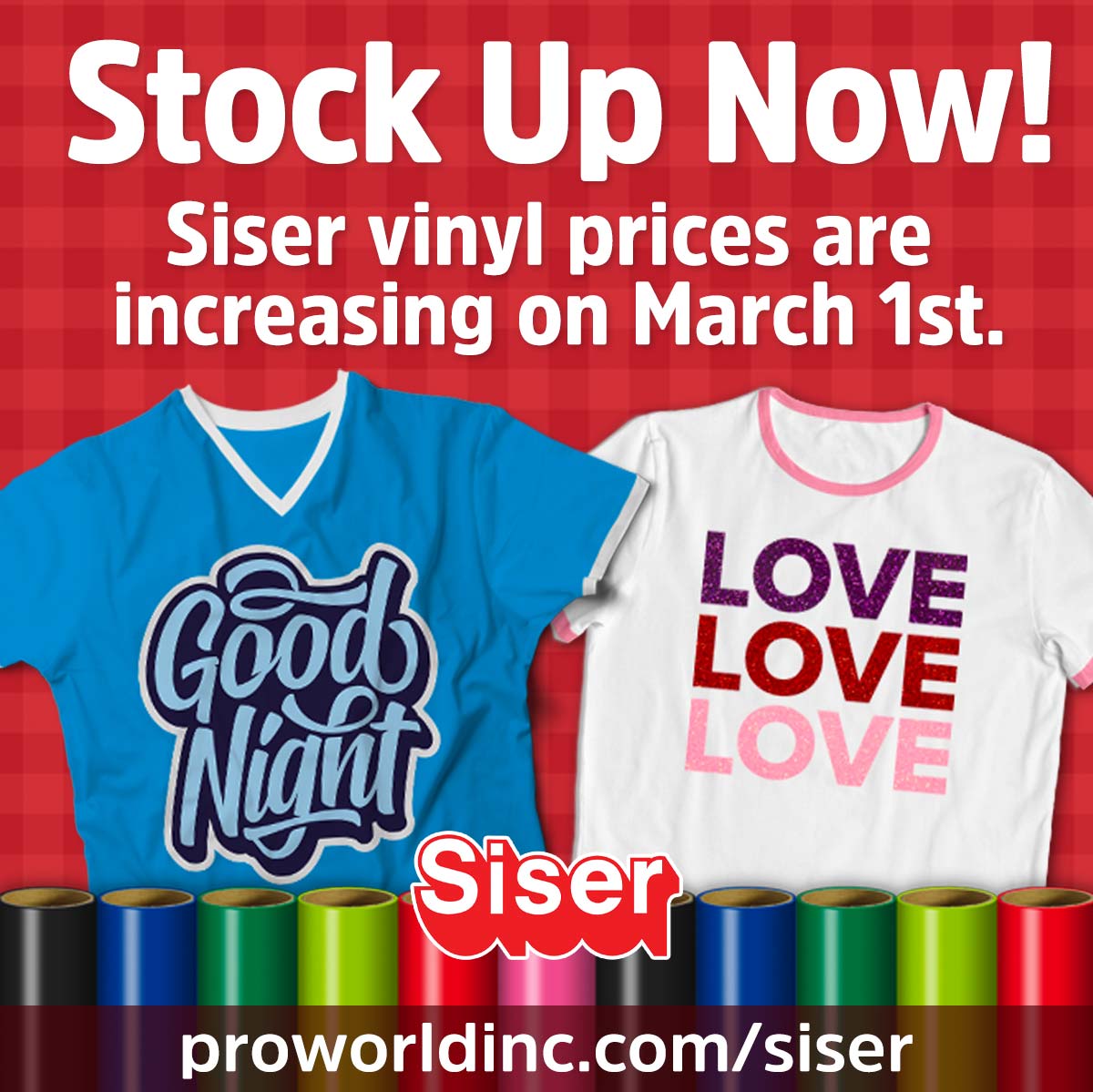 Need some inspiration? Scroll down!

























Want to learn how to create like the pros? Watch our top Siser videos!
Understanding Siser

How To Apply Siser Glitter HTV
How To Use Etch Vinyl

How To Apply Siser Brick HTV

Don't forget the increase happens on March 1st! So stock up now!