Are you throwing a party? Add another level of personalization by decorating a balloon!
As you will see from the instructions below, the process is easy. All you need are a couple of minutes and a couple balloons!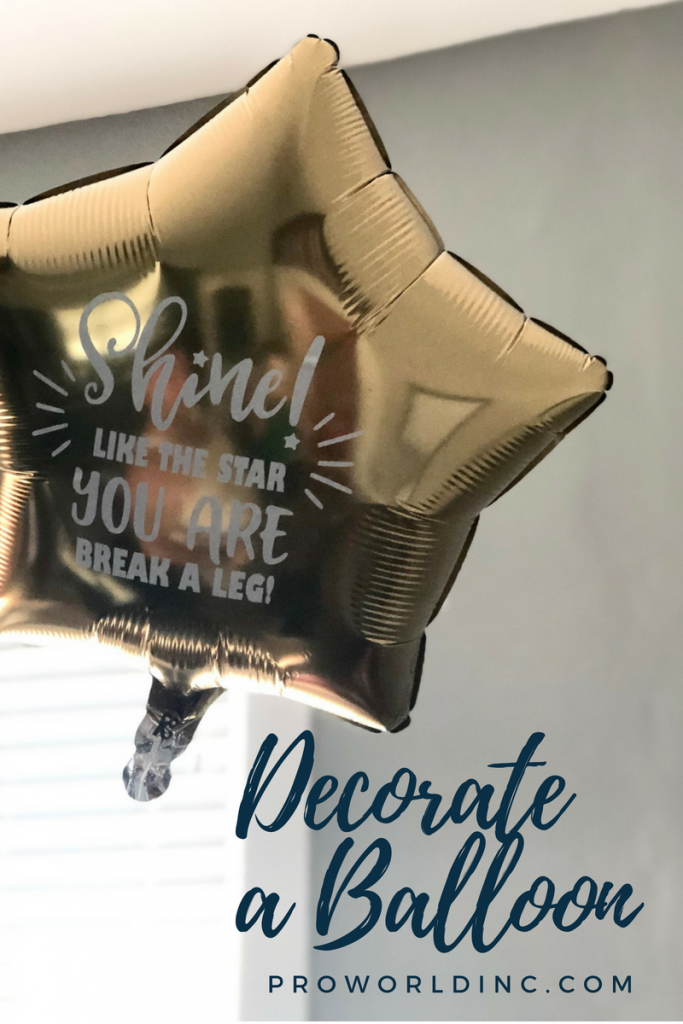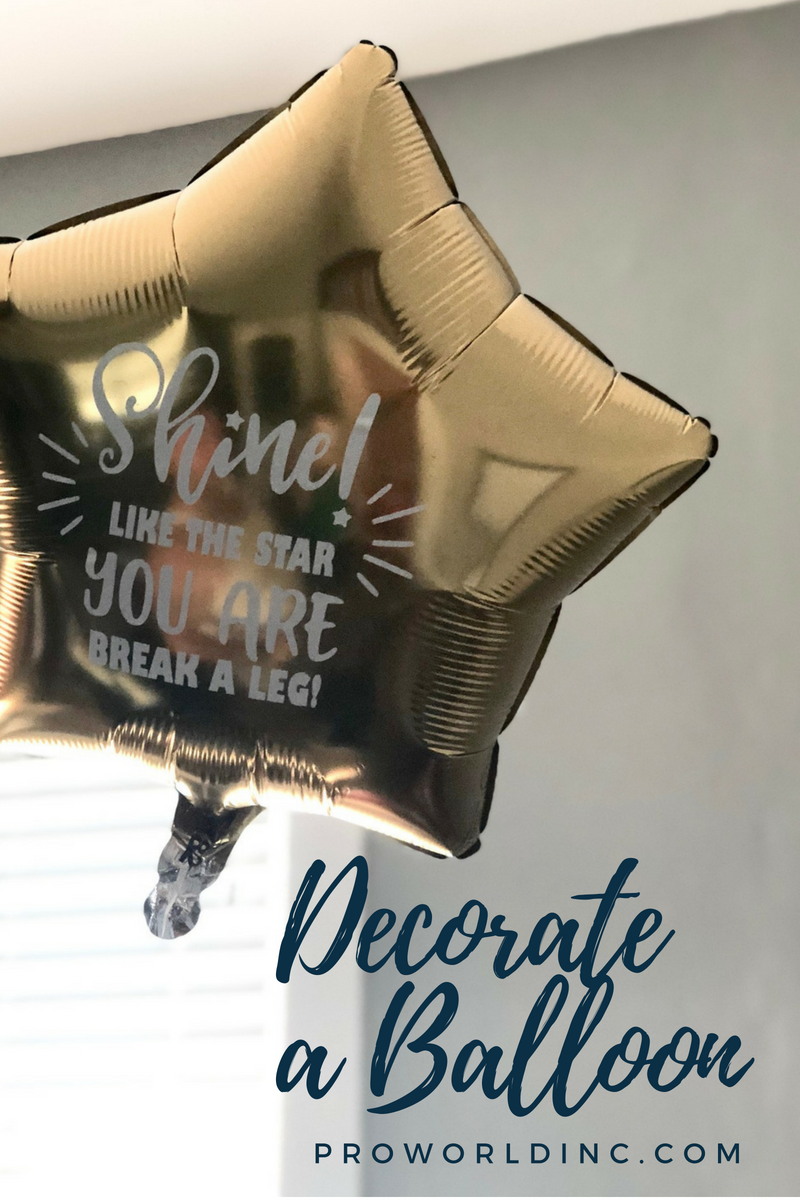 You Need:
balloons – latex or mylar
Ready to make one for yourself? We used 2 different application techniques.
Directions for adding adhesive vinyl to a latex balloon:
Design your image (we recommend a simple image since you cannot use application tape on a latex balloon)
Weed your design
Blow up your balloon
Carefully hand place your adhesive vinyl
Directions for adding adhesive vinyl to a mylar balloon:
Design your image
Weed your design
Inflate your balloon using a helium tank (or purchase one inflated)
Apply your application tape or hand place your design
Carefully apply your adhesive vinyl and slowly peel the application tape if you used it