Sweet things come in Pro World packages, and we're not just talking about the Swedish Fish! We are now offering Heat Transfer Packages! The package includes 24 heat transfers, saving you over 50% on each transfer.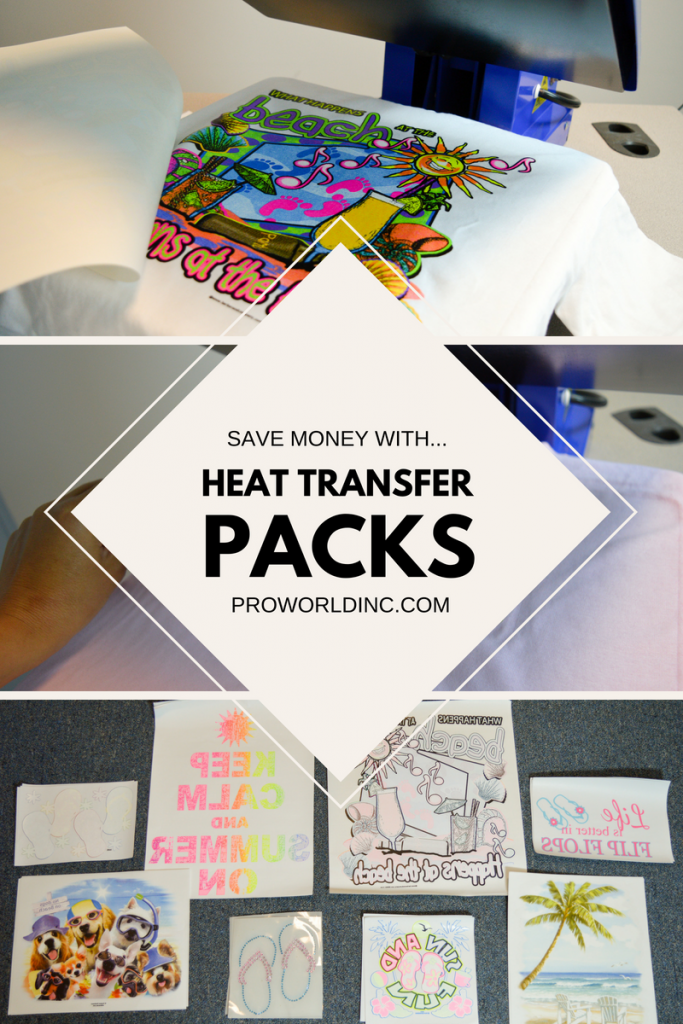 With over 5,000 fantastic heat transfer designs to choose from, picking your favorites can be an overwhelming task. Now you don't have to decide. We took eight of our most popular designs for the summer season and put three of each design into the package. That's 24 heat transfers for $29.99 – saving you over $37!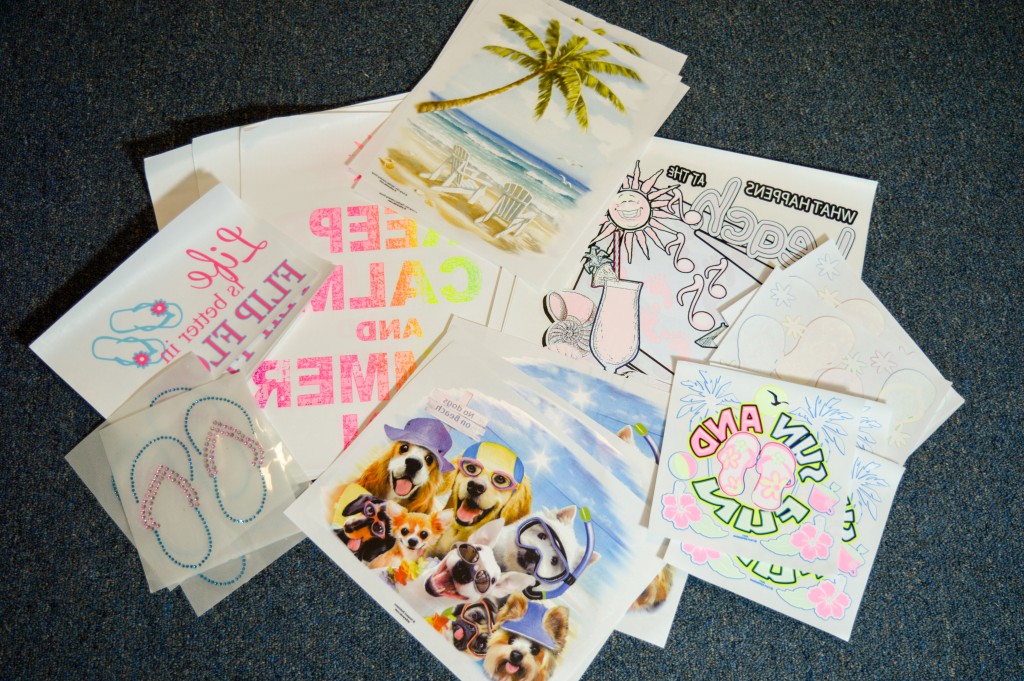 Our Summer Transfer Package contains fun and bright graphics for all the sun-loving, flip-flop wearing people who enjoy the beach and the dog days of summer. These graphics would look great on a tee or a beach/pool tote.
Heat Transfers are so easy to apply.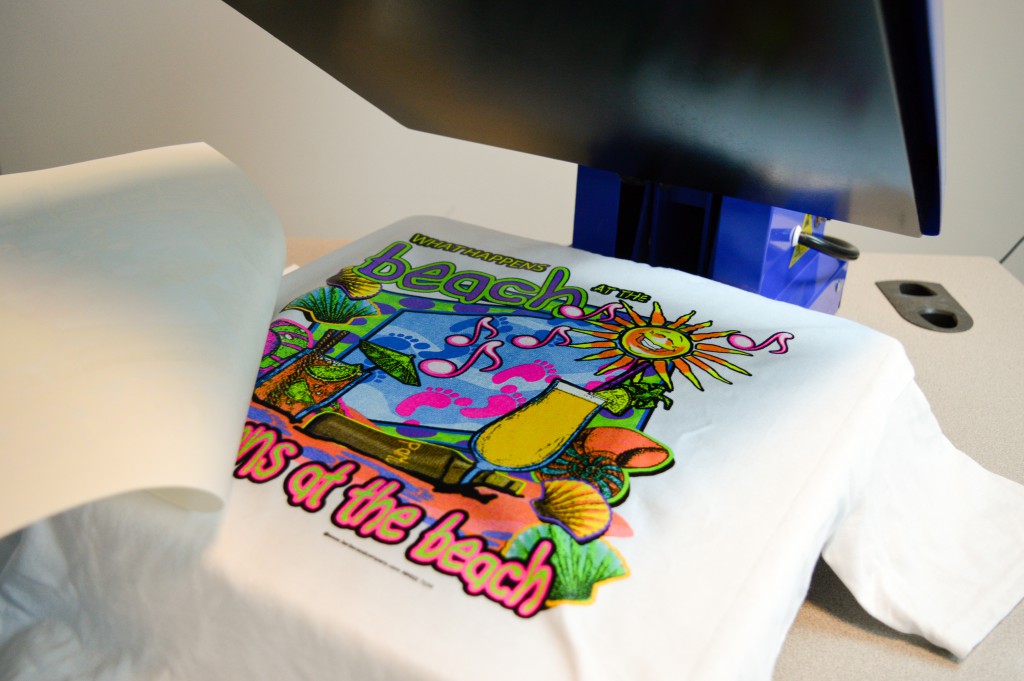 You Need:
Directions:
Lay the heat transfer on your garment
Press it with your heat press according to the instructions listed online
Peel the backing paper off of your design. Your finished product will be ready to go in only 15 seconds
Want to see some new heat transfer packs? Join us tomorrow during our weekly Facebook LIVE! What product grouping would you like for us to offer? Tell us on Facebook by writing on our wall!