Do you want to apply vinyl to canvas but are too scared to try? Well fear no more!
When one of our employees scored an oversized white canvas, she knew it needed one thing- VINYL! So we went to work testing different applications to see which would be the best vinyl/canvas method, and I'm happy to say we found one!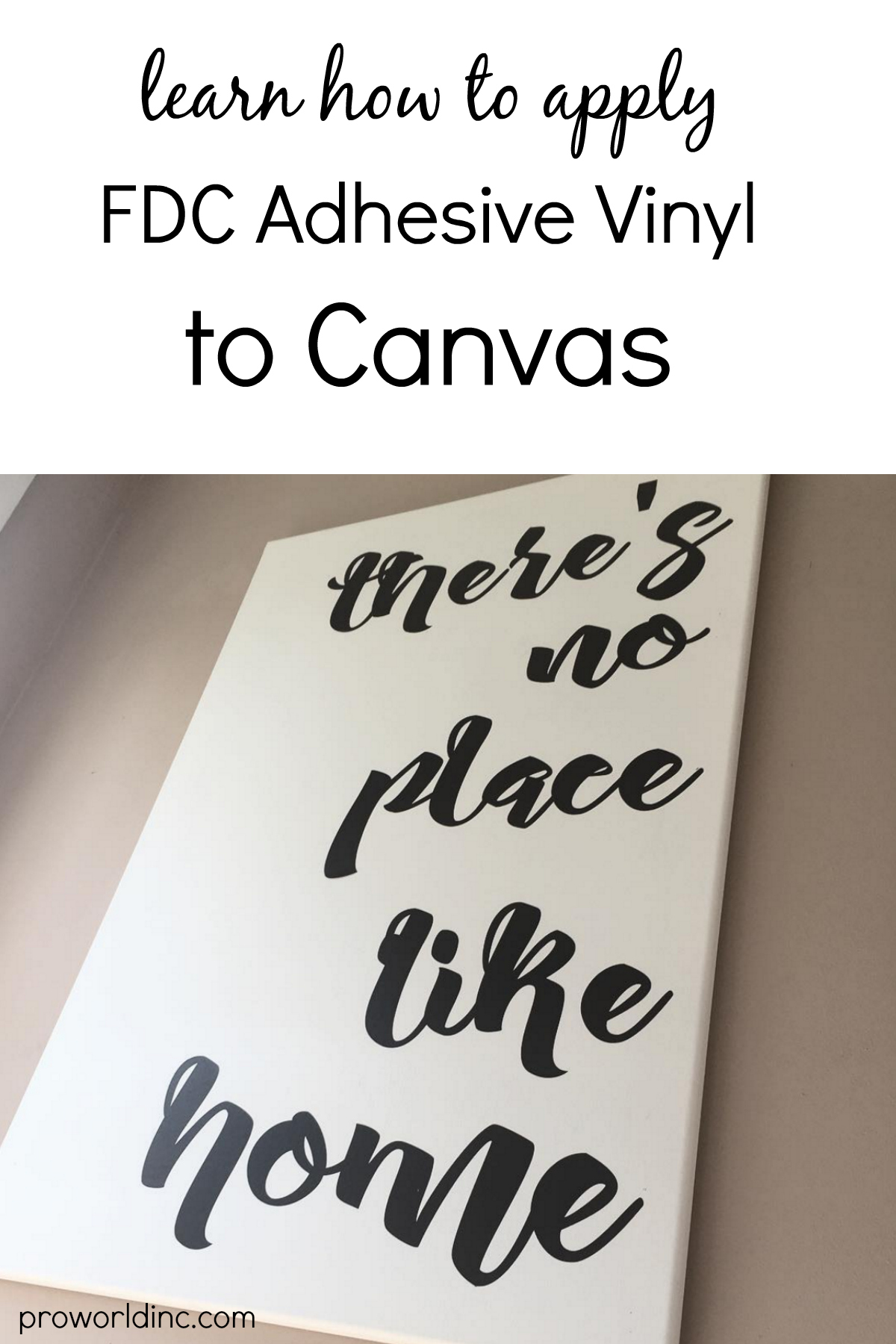 You Need:
Canvas

Spray Adhesive Glue
To start you will want to choose your design, measure your canvas, and size your design accordingly.
Send your design to your cutting machine, weed it, and apply the transfer tape.
Once you are ready to apply your vinyl you will want to spray the canvas with adhesive glue. We recommend doing this outside, or at least covering your work surface, as the glue overspray can be messy. After you spray the glue, quickly apply your vinyl, smooth it out, and peel your transfer tape.
Repeat until you are finished! Then share a photo with us on Twitter, Instagram or Facebook by tagging @proworldinc or using the #proworldinc hashtag.
But that's not all, here are a few more tips/tricks:
– Technically, the FDC Ultra Glossy vinyl will stick to the canvas without the adhesive spray, however… the adhesive spray will make your life a lot easier when applying.
– Don't wait too long to peel the transfer tape from your canvas… if the glue starts to set, it will leave teeny, tiny marks. No one but you will notice, but we know how much of a perfectionist you are!