Did you hear the news? We now carry a new, electric powered automatic heat press! If you are a frequent heat press user, you'll want to see all that the TransPro Select Auto Plus 16X20 Heat Press has to offer.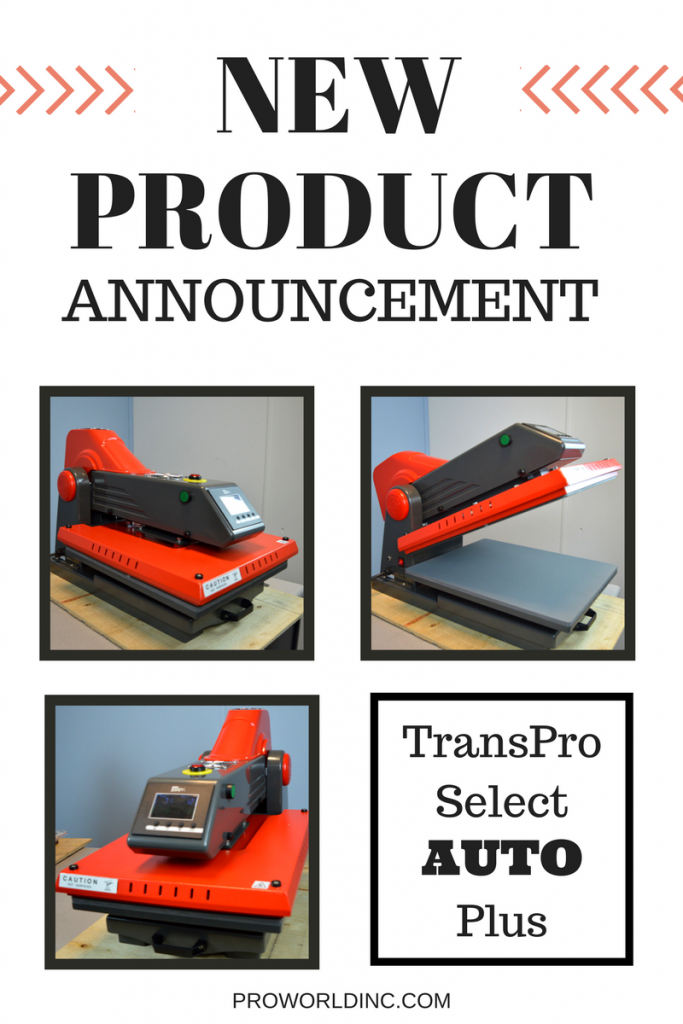 This "E Series" heat press uses the most advanced electric control system to achieve full automatic operation. You can:
Easily adjust the pressure to the thickness of the items being pressed.
Program up to 10 different pressures including high-pressure applications.
The TransPro Select Auto Plus comes fully equipped with a digital controller for different pressures and dual time settings.
You can also store frequently used settings for your production cycle counter.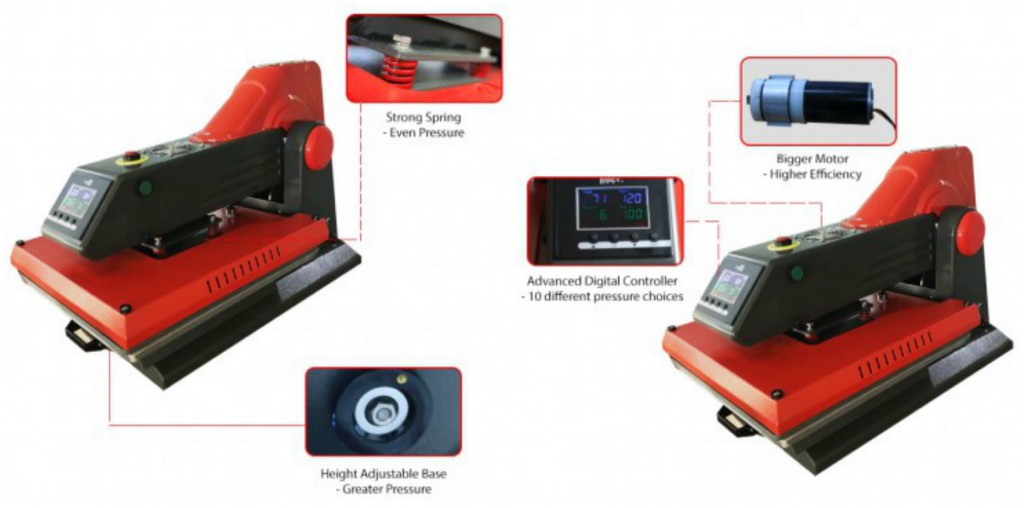 The Trans Pro Select Auto Plus Heat Press is perfect for high volume commercial use, specialty decorators, direct-to-garment printing, and embossing.  Head to our website to read more about it. Watch the video below to see it in action.