Along with being the world's largest supplier of heat applied graphics and materials, Pro World also has an extensive collection of helpful videos on our YouTube Channel. We pride ourselves on being the premier source for creative entrepreneurs and we're going to take it a step further.
Between our YouTube videos and blog tutorials, we hope you've been able to expand your product offerings and skill set. But now, starting next month we're also going to offer weekly Facebook Live Posts. If there is anything specific you'd like to see us talk about please leave us a comment below and let us know!
Here is a sampling of our top viewed videos on YouTube. If there's something you want to see or learn more about, and you don't see it there, please let us know!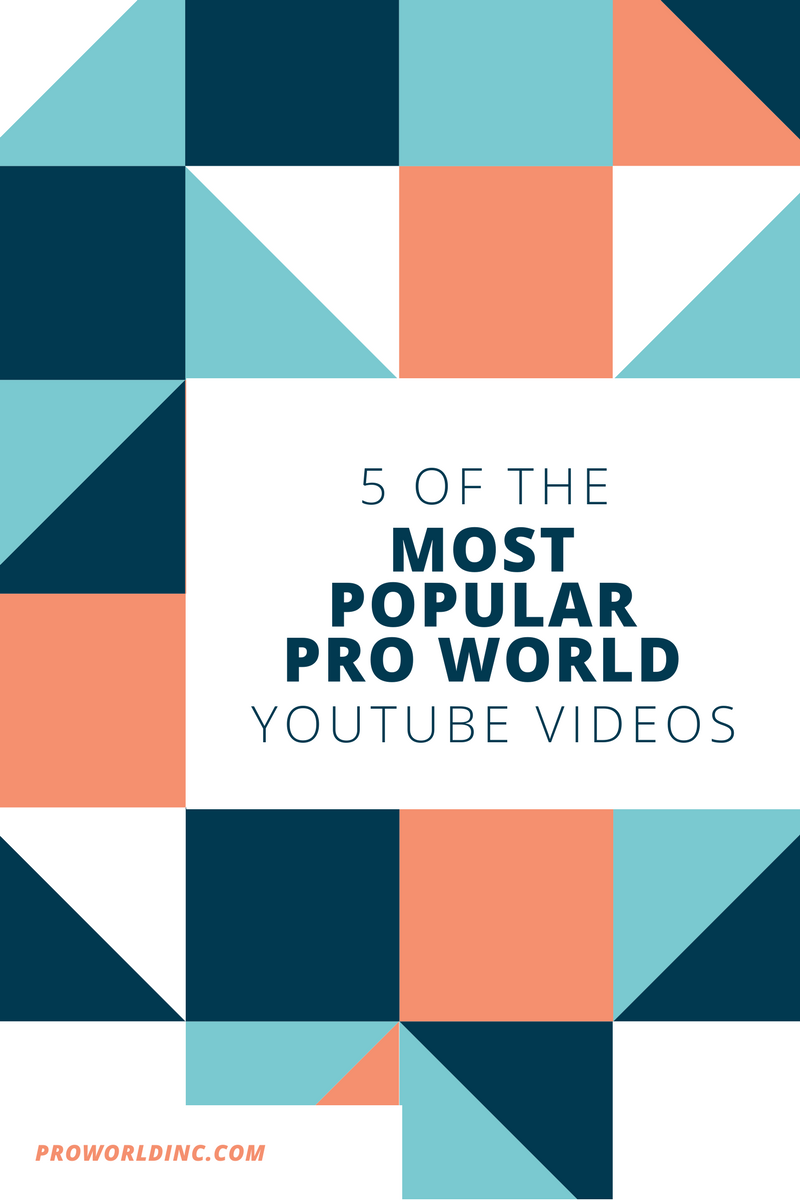 Selling custom shirts can be a big undertaking, let PW Custom, by Pro World help make it easier for you. Just upload your artwork, tell PW how many transfers you need, what size you want them, and what colors you need them in, and we will print and ship them to you. Just have your heat press and supply of shirts ready to be pressed and you're all set!

In the market for a new heat press? Check out this video for an overview of the Transpro 15×15, our most popular heat press. This is a great step-by-step tutorial.

This is a great step-by-step tutorial for our TransPro Transfer Machine. If you're new to this or still deciding if it's something you want to do, watch this three minute video.

Sublimation printing on latte mugs with our 3 in 1 mug press is super easy. We'll show you exactly how in this brief, step-by-step video.

In this video we give you an overview of our Transpro Mini Heat Press. Don't be fooled by its size, it can do anything our larger heat presses can do, but it is portable and is great for taking to craft shows and vendor events at just 35 pounds.

For more videos, please visit our YouTube Channel, and for more information on ProWorld and our offerings, visit our main website. Don't forget to leave us a comment below letting us know what you'd like to see in our Facebook Live Posts.