Are you looking to add permanent pearlescent finishes? Try the EasyPSV Holographic Pearl line!!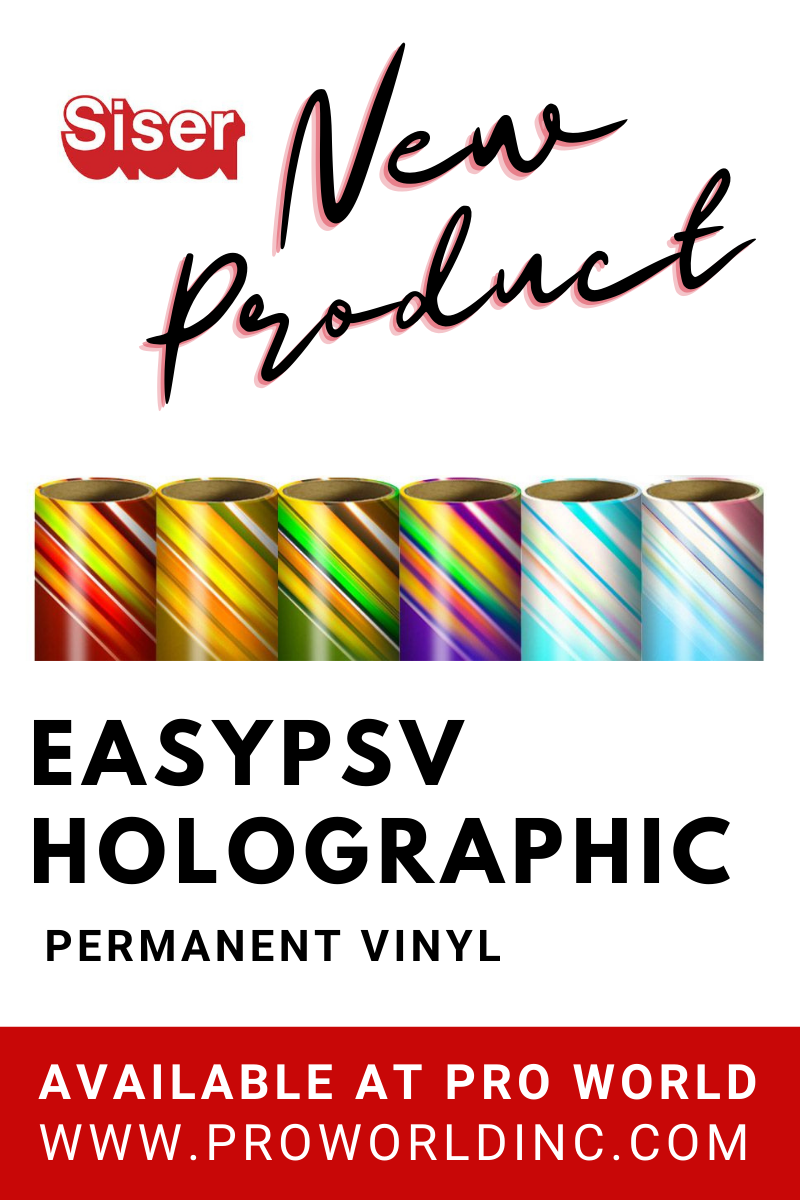 What is it? Holographic Pearl offers a stunning, reflective look for hard goods.
How to use it? EasyPSV products are cut typically (not mirrored) and applied using the EasyPSV Transfer Tape.
What is it used for? To personalize hard goods! Perfect for glass, ceramics, plastic – if there is a smooth flat surface you want to decorate, you can use this line!
What colors do you sell? Currently, we offer 6 of the Siser EasyPSV Holographic Permanent Vinyl colors. See below!

What is the width? 20″
Where can I order it? Go here!
If you love holographic materials you may also want to check out our Holographic HTV, which is sold by the yard, or our Holographic Foil Rolls!