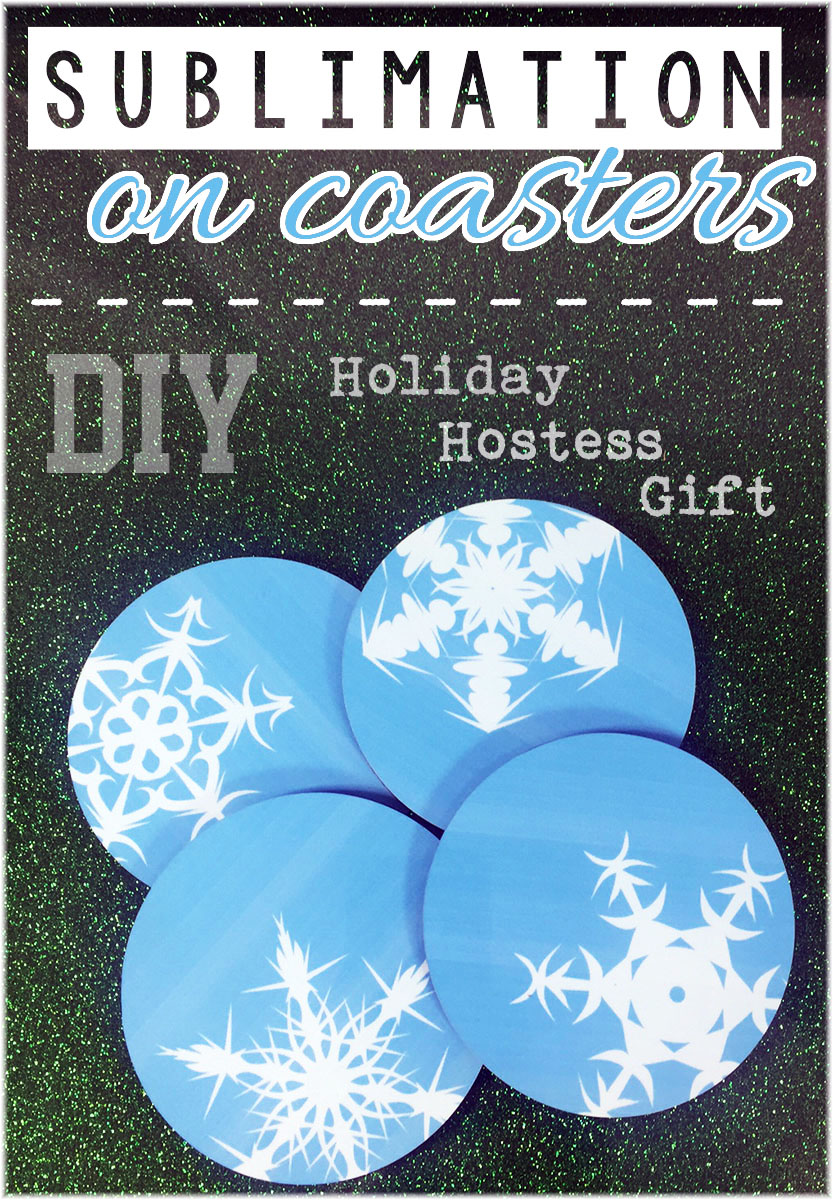 Winter is coming… which means, so are the holidays! With Thanksgiving right around the corner, most of us are going to be traveling to a friend or family member's house to celebrate (and eat as much turkey as our bellies can hold). With sublimation, it is so easy to create a unique gift to show some gratitude to your favorite hostess.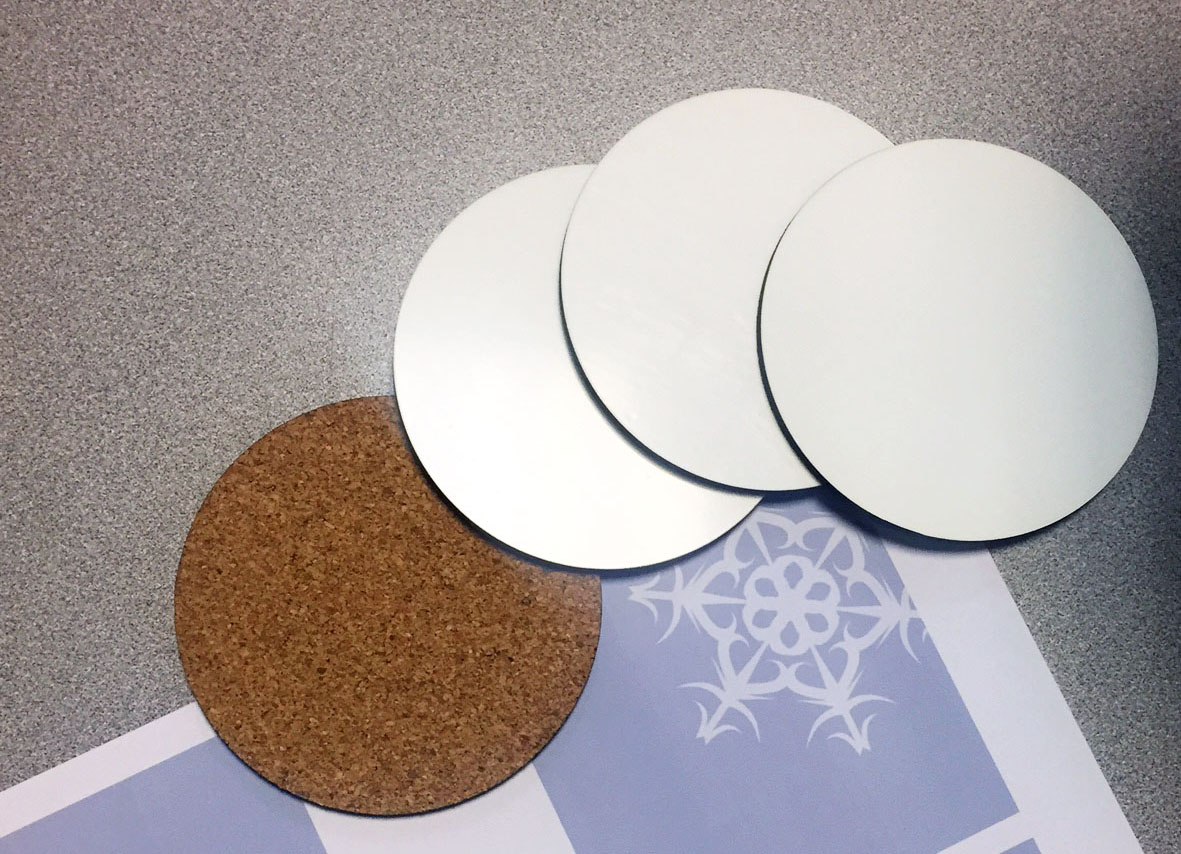 Instead of giving a bottle of wine, why not give a bottle of wine with a side of personalized coasters? Coasters are a practical gift, and you can never have enough- especially when hosting a party. We grabbed a few of our hardboard cork coasters off the shelves, and jumped into Photoshop to start designing!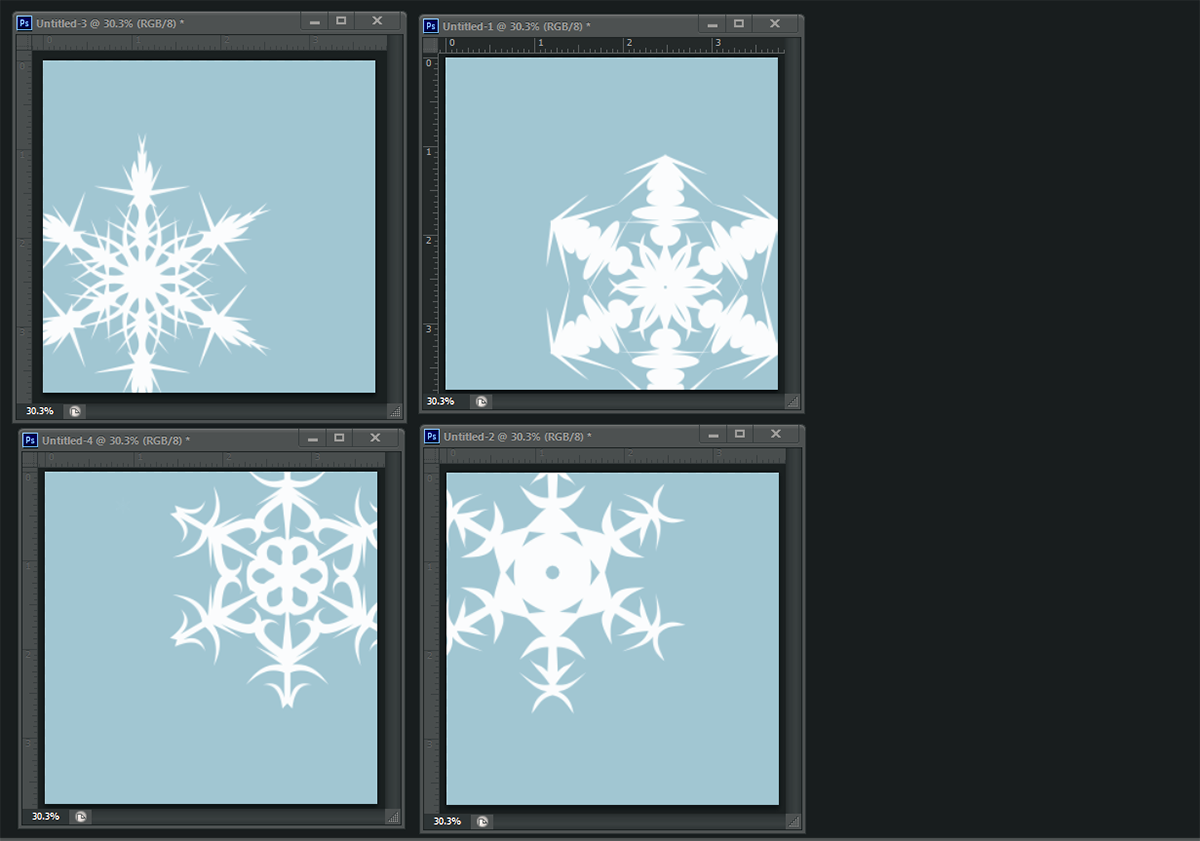 Since the coasters are 3.75″ round, I created each image in Photoshop at 4″ square – to allow enough 'bleed' room for the design. We went with simple snowflake designs, but you can also get really creative with different sayings, personalize each one with names, or even use photos. Once the designs were created, I ganged them onto a file sized at 8.5×11″ to save paper, mirrored the image, and printed to our Virtuoso Sg400 sublimation printer. Side note:  I brightened up the colors after taking the above photo, and before printing. I decided that I wanted to go for a brighter vibe instead of the grey/blue that you see pictured.
Once the designs were printed and cut apart, I taped each one to it's coaster using
thermal tape
, and pressed them at 400 degrees Fahrenheit for 60 seconds under a
TransPro 15×15 heat press
. Make sure that when you lay the coasters down, the paper side is facing up (cork side down), and you cover those bad boys with a
non stick sheet
! After the time was up, I made sure to put on my
protective gloves
before peeling the paper off, since the coasters were extremely hot.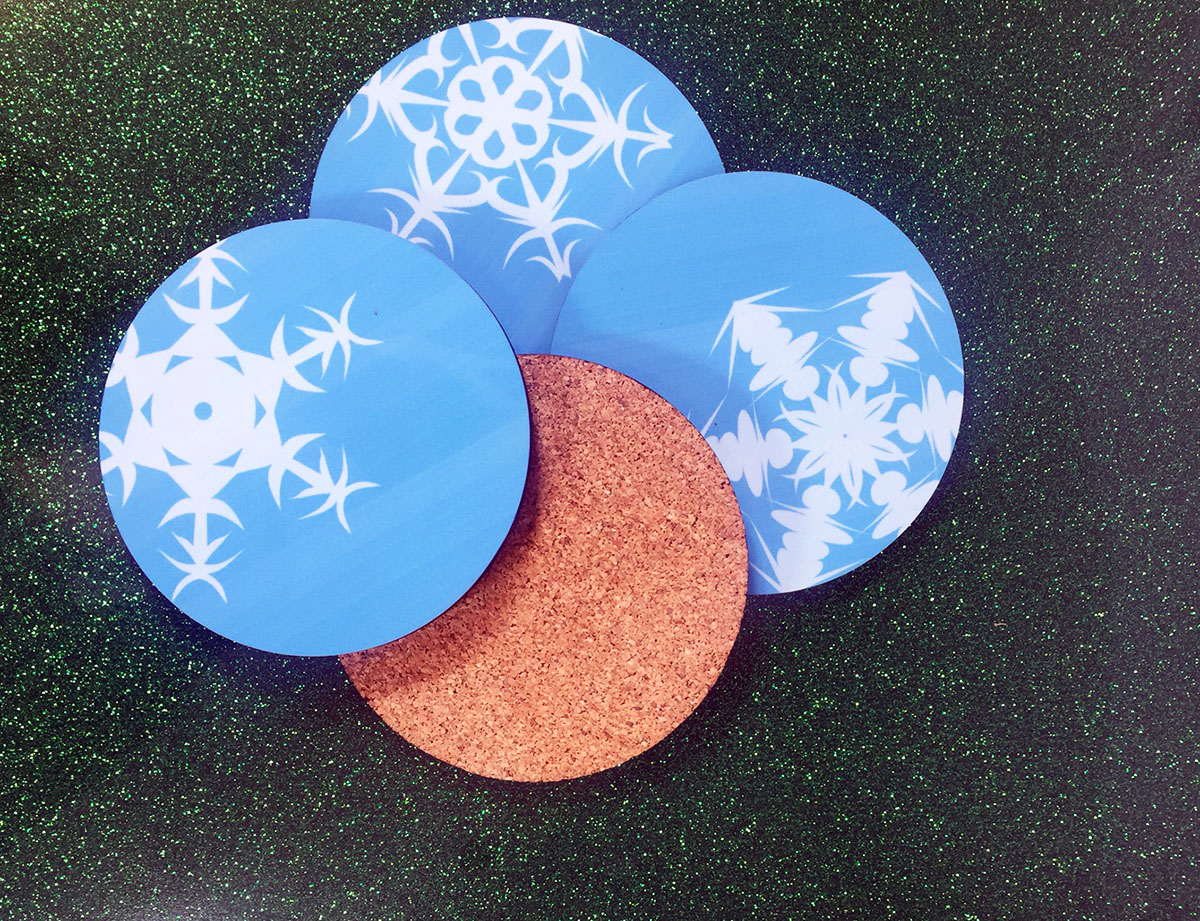 And voila! Just tie this set up with a little ribbon, add a bottle of wine, and you're ready to go party. Don't forget to tag us on Instagram and show us your projects with the hashtag #proworld or #proworldinc