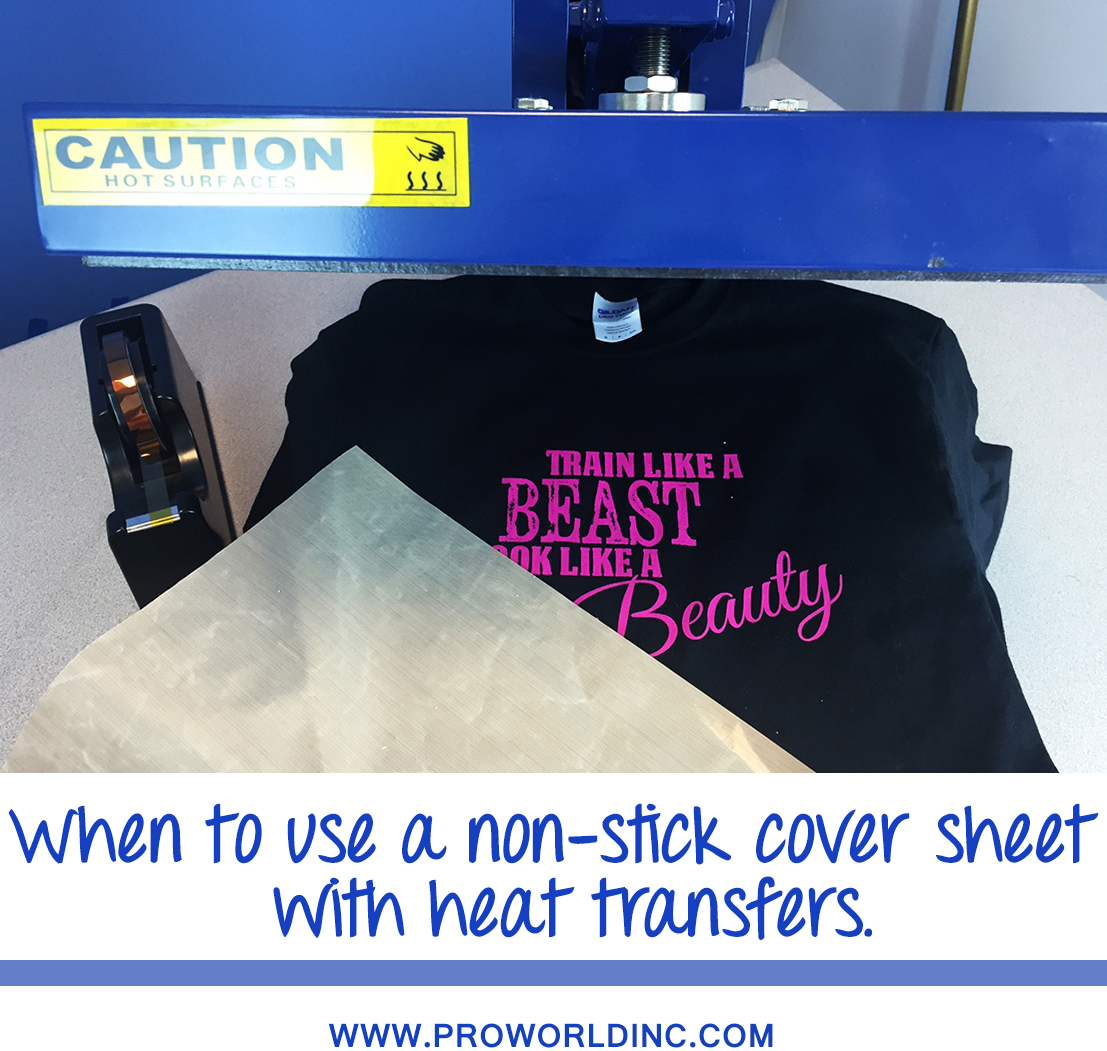 A non-stick cover sheet (also known as a Teflon sheet) is a protective sheet that can be re-used over and over again. But when do you need to use one? There is a common misconception that cover  sheets should be used every time that you are pressing a heat transfer. However, the truth is that you don't actually NEED a cover sheet for most types of transfers. A non-stick sheet works as a barrier, and can absorb some of the necessary heat, which may cause a transfer not to peel correctly. This could leave you frustrated and trying to figure out why you are not getting the results you want.
Don't get me wrong… a non-stick sheet can be really useful and it is always great to have one laying around your shop. These cover sheets serve a couple of important purposes when heat pressing, and today we are going to explain some of these different situations.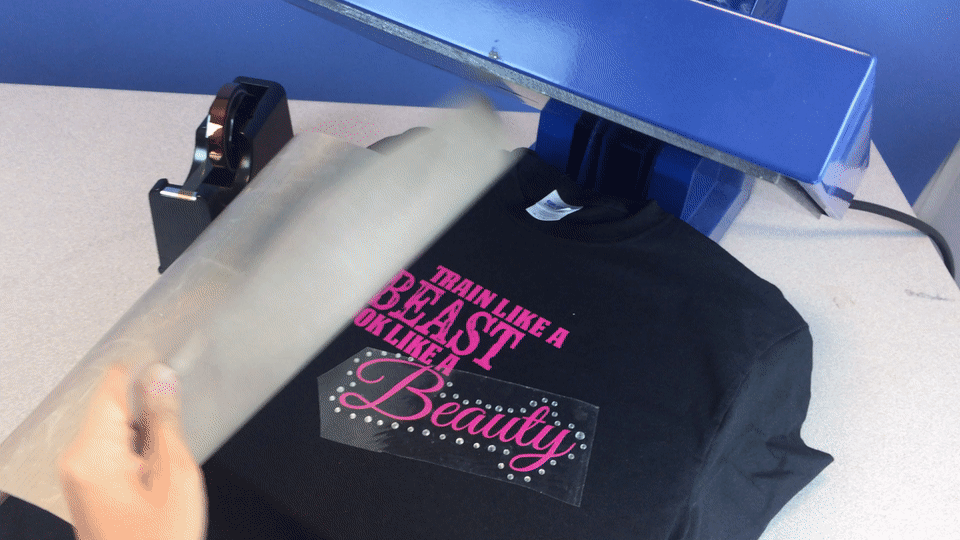 Let's say you've just pressed a screen printed transfer onto a garment, and now you want to add a few random rhinestones for a little extra 'bling'. Or maybe you are creating a design with multiple layers of vinyl. Any time that you are doing multiple presses, you will need to cover any existing transfer with a non-stick sheet to protect that exposed design from the top heat platen. Otherwise you will end up with a messy platen and a ruined t-shirt.
When printing both the front and back on a garment, a cover sheet can be placed inside of the shirt to block heat from getting through the fabric, so that you don't end up with a shirt that is stuck together. You would also want to use a cover sheet when working with our stock lettering- which requires you to peel and place each letter on the shirt individually. Once the lettering is secured with thermal tape, cover with the non-stick sheet and press according to the instructions listed on our website.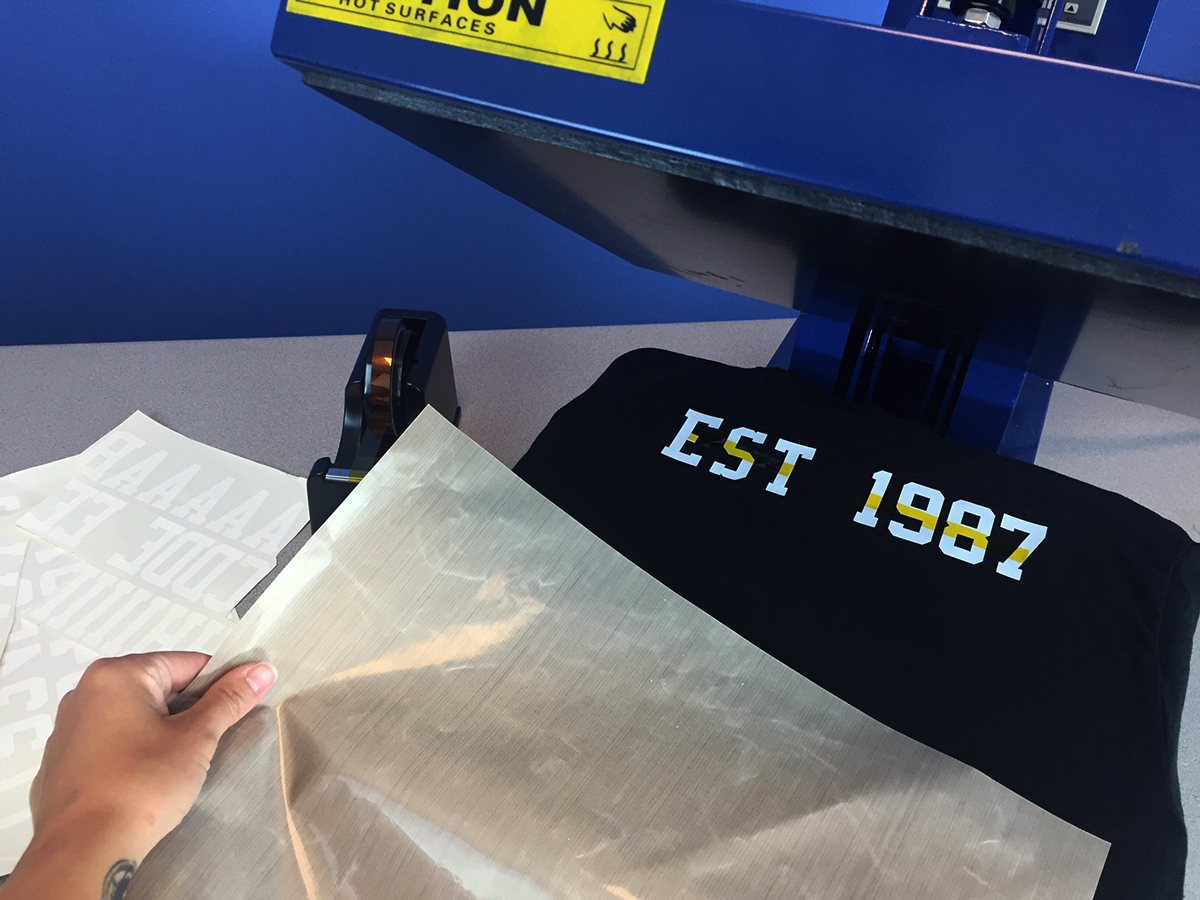 A cover sheet can also be used to add a glossy finish to your printed heat transfers. After printing the transfer as directed, just put the non-stick sheet over the transfer and close the press for a few seconds. This will create a smoother finish to the initial pressing and add a bit of luster. The non-stick sheet can also be helpful if you are experiencing any scorching on your garments, working with particularly high temperatures, or if you have long dwell times.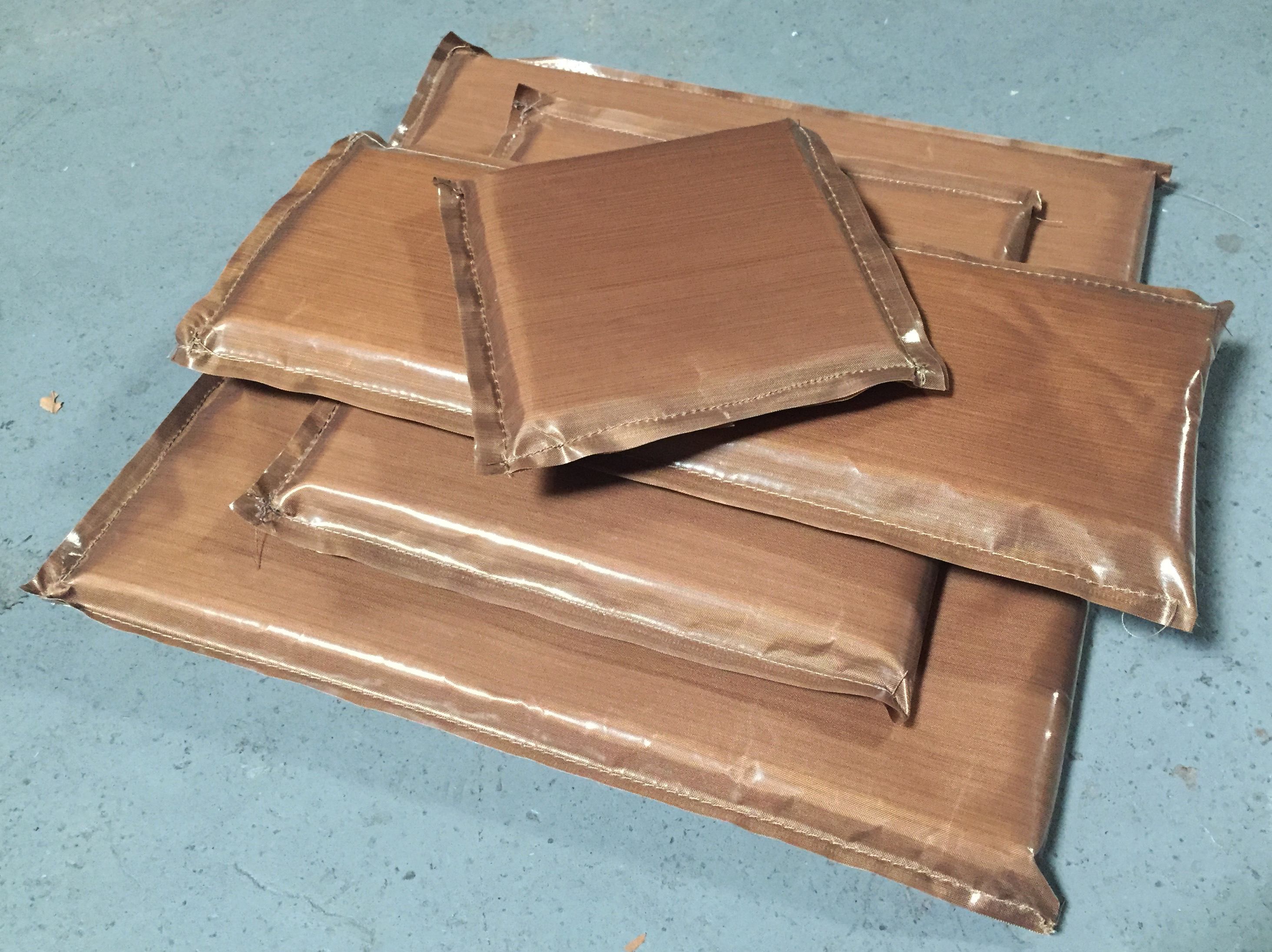 Another accessory that's good to have around is our Sof-Fusion pressing pillows. These non-stick, foam core pillows protect your garments and have several benefits. They can be used to provide even pressure. We recommend using them when you print near an obstruction such as a zipper, button, or even seams in the garment. Insert the pillow into the garment- as this allows buttons, zippers, and seams to sink down into the padding, eliminating pressure points and providing more even pressure.
Non-stick sheets are also used when working with certain sublimation products, such as mugs. Always double check the application instructions on our website to find out if a cover sheet will be needed with the product you will be using.